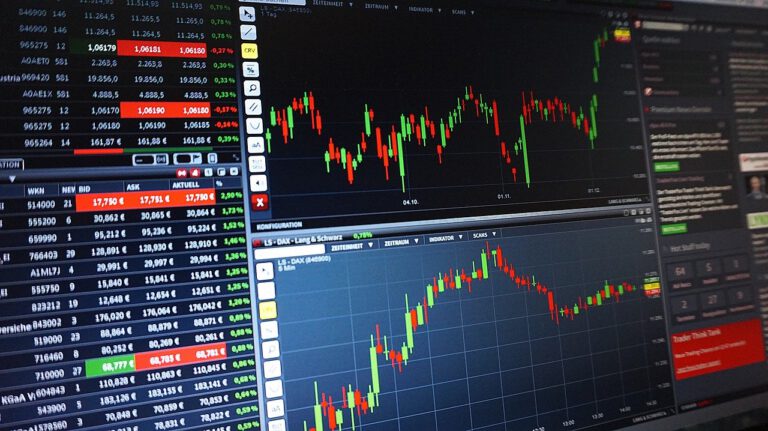 With so much potential, the Forex world continues to be a very competitive one especially among Forex companies. The mere idea of filtering out all existing Forex brokers could be an intimidating task for traders. Especially if you're relatively new to this venture, you might find yourself struggling and lost deciding where to put your money in.
Now this begs the question, "What does it take to be a good Forex broker?" What are the offerings that you must consider when making a decision? In this blog post, we'll share a few tips on how to separate the good brokers from the bad ones.
Security of Forex brokers
This is a no brainer. Before you throw loads of cash into your FX trading account, your top priority must be to confirm that the online Forex broker of your choice provides a high-level of security. But you can't just choose a broker who claims they're legit. Before anything else, do some background check.
Investing in the Next Generation of Emerging and Frontier Markets with Maurits Pot
ValueWalk's Raul Panganiban with Maurits Pot, Founder and CEO of Dawn Global. Before this he was Partner at Kingsway Capital, a frontier market specialist with over 2 billion AUM. In the interview, we discuss his approach to investing and why investors should look into frontier and emerging markets. Q2 2021 hedge fund letters, conferences and Read More
Luckily these days, checking legitimacy of online Forex brokers has become easier ever! Regulatory bodies continue to step up in protecting traders from scams of any kind in the Forex business. These regulators include the UK Financial Conduct Authority, which oversees the activities of approximately 58,000 financial firms.
Independent U.S. Agency National Futures Association ensures the overall credibility and integrity of the country's financial system. Meanwhile, protecting Australian investors is assigned to Australian Securities and Investments Commission.
Now, if the broker you're looking at is licensed by the agencies mentioned above, you're likely to be dealing with a company that puts security at the top of its agenda. Each regulated broker has unique license numbers so that it is easy to verify their validity.
Transaction Costs
Trading in the Forex market doesn't come for free. Every transaction involves spread or commission. As much as possible, you'd want to work Forex brokers that charge cheaper and more affordable rates. Some Forex brokers claim to be offering spreads which can go as low as 0.0 pips. Now a spread this low can be beneficial, but as always, you have to make sure this doesn't impact the services they offer. There are cases where brokers offer affordable transaction costs just to lure clients, but provide underwhelming trading services.
Execution of Trades
The rule is pretty simple – you're bound to lose many times if you're trading Forex with a broker that executes trades very slowly. The ability of Forex brokers to execute quickly plays an integral part in your trading success, so many traders give careful thought to this area. This is very true when trading through news releases or once the market is unpredictable. Traders must need to act quickly during these times otherwise they'll be on the losing side.
Back to transaction costs, sometimes Forex traders dealing with brokers that have cheaper transaction costs tend to suffer from slow trade execution. That's why you can't just depend on low transaction costs alone when making a decision. A broker that provides high quality service overall should be your top choice. You may have to let go of low transactions and better to settle for a more trusted Forex broker that is able to deliver much faster execution time.
Deposit and Withdrawal of Funds
Normally, depositing funds into your Forex trading account could be a fuss-free affair. Forex brokers make a variety of convenient funding methods available to clients. These deposit methods include Visa/Mastercard credit and debit cards, electronic payment methods such as Skrill, FasaPay and Neteller. Although rare, PayPal is also used by a few brokers for funding and withdrawing money.
While placing funds into your trading account is pretty easy, taking money out of it is a different story. You might have heard scary stories about traders facing issues in making withdrawals from Forex brokers. Beware that such brokers do exist in the Forex business. They hold onto client funds without giving any valid reasons. You should avoid at all cost these kinds of FX brokers.
A trustworthy Forex broker is only accountable for executing your trades, and nothing more. It should never take them long to process your money. It should be able to release your funds fast and smoothly. Your withdrawal should be processed as fast as an hour using electronic payment systems like Skrill. Meanwhile, for withdrawals through banks, withdrawals should reflect in your receiving account in 2-3 business/banking days.