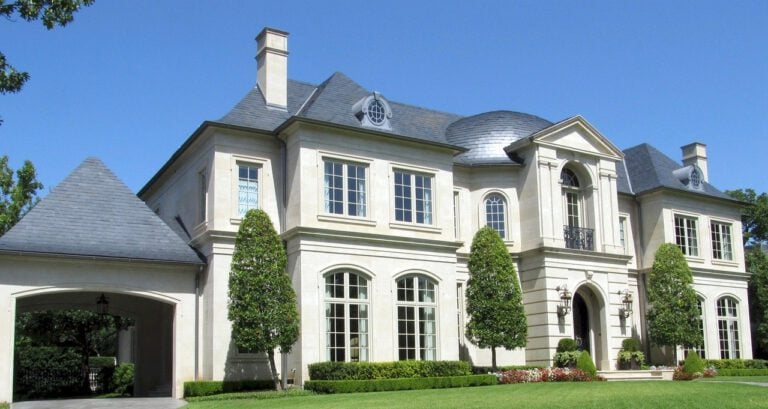 The real estate industry has been significantly impacted by the advancement of technology in recent years. Some agents and brokers have been quick to adopt digital marketing to take advantage of the new trends, while others have lagged behind. However, the current COVID-19 pandemic is proving the need to change the nature of the real estate business and accelerate the digital transformation. To help out real estate agents who are not sure how to set up their digital marketing strategy to generate more leads, here are 10 proven tips.
Q1 2020 hedge fund letters, conferences and more
Digital Marketing Strategy For Real Estate Professionals
Dan Sundheim Founder Of D1 At Sohn 2021 On His Favorite Stock
At this year's Sohn Investment Conference, Dan Sundheim, the founder and CIO of D1 Capital Partners, spoke with John Collison, the co-founder of Stripe. Q1 2021 hedge fund letters, conferences and more D1 manages $20 billion. Of this, $10 billion is invested in fast-growing private businesses such as Stripe. Stripe is currently valued at around Read More
Tip #1: Build a Website
In 2020, having a real estate website is a must for any agent or broker who wants to run a successful business. Nevertheless, it is not enough to just have a website. You should make sure that your real estate website ranks well on search engines, provides a user-friendly experience, and supplies all information in which your clients are interested. A few must-have sections include recent news in your local housing market, local real estate trends, your property listings, and your contact information.
Tip #2: Focus on SEO
When building your agent website as well as when posting new content to it, you should make sure everything is SEO friendly. SEO stands for search engine optimization and means that your content is written and published in a way which makes it easier for Google and other search engines to find. SEO-friendly web pages will be displayed in the top results when your future real estate clients look online for an agent to work with or a home to buy.
Tip #3: Write a Blog
Speaking of ranking well on search engines, starting a blog is one of the best digital marketing strategies to optimize your website and drive more traffic to it. As a real estate agent or broker, you can write many different types of content to publish online. Some examples include news on the local market, trends in home values and property sales, reasons why your neighborhood is the best place to live or invest in, and many others. The key to success with a blog is to use the right keywords (which your leads search for) and to post content on a regular basis (at least a few times a week). Moreover, writing a blog will help you establish your authority as an expert on the local real estate market.
Tip #4: Make Your Website Mobile Friendly
Another factor which you need to pay attention to is how good your website is for users on mobile devices. According to the National Realtor Association's (NAR) Real Estate in a Digital Age 2019 Report, about three quarters of home buyers found their property on a mobile device first. This fact emphasizes the growing importance of mobile marketing within the digital strategy of real estate agents and brokers. To assure that your website and the content published on it is mobile friendly, you will need to hire a software developer unless you have these specific technical skills.
Tip #5: Put Together a Social Media Strategy
A social media strategy must be an integral part of your digital marketing strategy as a real estate agent. People spend more and more time on social media, which means that home buyers and sellers are much more likely to look for a top-performing agent in their housing market on social media than they were a few years ago. You should create accounts on all social media outlets which look professional and make you appear as a trustworthy, responsible, and approachable agent. Post both written content and visual content (infographics, images, photos, and videos) across different platforms. Use appropriate hashtags to make sure that you drive the maximum number of leads to your social media.
Tip #6: Be Active on LinkedIn
Your LinkedIn profile deserves special attention, even more than your Facebook, Twitter, Instagram, and Pinterest accounts. The reason why LinkedIn plays such an important role in the digital marketing efforts of real estate agents and brokers is that it constitutes a professional network. In addition to being able to share content and property listings for sale there, you can also list your skills and ask contacts from your network to endorse you for these skills. That's the main reason why many home buyers and sellers check out agents' profiles on LinkedIn before deciding to hire them. Verified professional skills and capacities are an important factor in the decision of which agent to work with.
Tip #7: Send Out Email Campaigns
Yet another must-have element of a digital marketing real estate strategy is emails. When meeting new potential real estate clients, you should collect their email addresses. Moreover, you should add a form on your website where you provide visitors with the opportunity to sign up for email updates from you. You can send out various email campaigns. Importantly, make sure to share your new listings with your buyer leads. On major holidays you can send greetings to your past clients and new leads to show that you care and to remind them of yourself. In addition, you can occasionally check up on people who bought a home a couple of years ago as they might be interested in selling this property and buying a bigger home. Regarding the format of your emails, use professionally designed templates which highlight your proficiency and credibility as a real estate agent.
Tip #8: Create Videos
Any real estate digital marketing strategy must incorporate videos. There are so many different opportunities for creating video content in the real estate industry. First and foremost, it does not suffice to post a few photos of property listings to compete with other agents. You need to include videos of the properties you are selling as well. Second, you can make educational videos in which you teach home buyers and sellers as well as real estate investors about the basics of real estate, the state of the market, and any other information which they are interested in. Videos are very similar to blog posts in this sense. In terms of distribution, it is best to real estate videos on YouTube, post them on your website, and share them on social media. This will provide you with maximum exposure.
Tip #9: Host a Podcast
Real estate podcasts are another form of digital marketing which is growing in popularity. While many expert investors host weekly podcasts, few of them are licensed agents, so this might be your opportunity to turn into an influencer in the real estate business. Importantly, creating auditory content will allow you to attract a whole new segment of real estate leads who prefer to listen to content rather than read it or watch it. As a real estate expert, there is an endless number of topics which you can cover in your podcast. Meanwhile, you will not only generate new leads but also convert them into customers as they realize your experience, expertise, and professionalism.
Tip #10: Embrace Virtual Reality
A trend that has been rushed by the outbreak of the Coronavirus pandemic and the emerging policies is the use of virtual reality in the real estate business. More and more agents are resorting to virtual tours to replace actual property showings. Virtual open houses are also a frequent thing now. However, virtual reality is not an indispensable component of a real estate digital marketing strategy only at times of crisis. It was already taking over the industry even before the pandemic due to the numerous opportunities which it offers to both agents and property buyers and sellers.
If you want to be able to continue growing your real estate business, you need to develop a solid digital marketing strategy and keep it up to date with the most recent trends. These 10 tips will help forward-looking real estate agents start generate leads at an unprecedented pace and position themselves ahead of the competition.