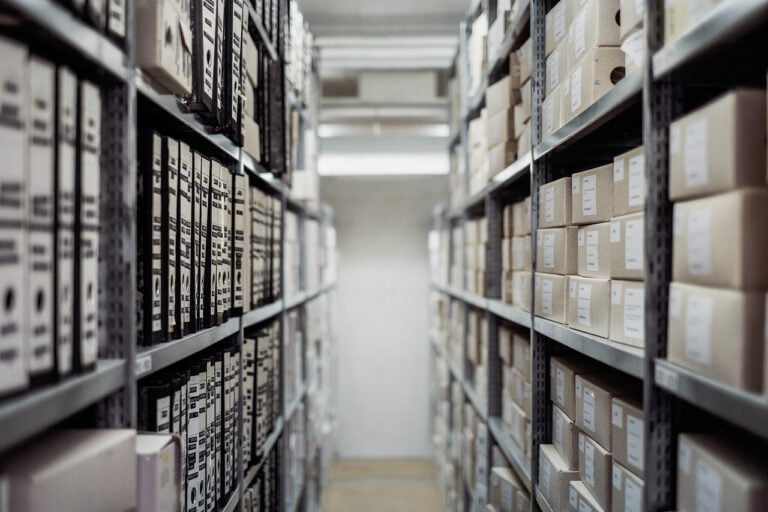 Digitization is revolutionizing enterprise document management, providing the means for businesses to transform mountains of archived documents into digital data that can be stored on the tip of a thumbnail.
Q1 2020 hedge fund letters, conferences and more
It involves capturing and storing digital images of paper documents and using optical character recognition (OCR) software to turn digital images into text documents with searchable keywords. In many industries, this practice has led to a multitude of benefits. For example, the healthcare industry has seen better data security and more efficient communication between physicians and patients after digitizing documents.
Crypto Hedge Fund Three Arrows Blows Up, Others Could Follow
A few years ago, crypto hedge funds were all the rage. As cryptocurrencies rose in value, hundreds of hedge funds specializing in digital assets launched to try and capitalize on investor demand. Some of these funds recorded double-digit gains in 2020 and 2021 as cryptocurrencies surged in value. However, this year, cryptocurrencies have been under Read More
But what does this mean for your business? If you're serious about future-proofing, it means faster data accessibility and searchability, better data security, and more cost-effective document storage.
Document scanning market and growth
Ken Hickey, the Head of Business Process Solutions at Converga, says "Intelligent digitization with meaningful metadata capture and a logical resting place or workflow is essential in 2020. It is no longer acceptable from a compliance and process perspective to not have a digital automation strategy."
Hickey further adds, "The challenge is that in business, this is rarely in your area of expertise. This makes working with a proven partner critical for business growth. Whether it be back-scanning, document workflow, automated accounts payable, or a full digital mail solution, every business should be sourcing digital automation tools to assist with document scanning and management."
The benefits of digitalization have seen many organizations with specific document storage needs keen to embrace document scanning including:
Libraries and museums wishing to preserve historical documents and records.
Government departments who need to store large volumes of records to meet compliance obligations.
Architects, builders, and construction companies wanting to keep large format blueprints and drawings until needed.
Law firms needing to store important legal records and documents for future reference.
Hospitals an d medical organizations with large quantities of patient records to maintain.
The rapid growth of big data has also meant that organizations that rely on data analysis for their decision making also have a need to digitalize the hard copy element of that data.
When should your business use document scanning?
If you've been looking at document scanning as part of your organization's document management reforms, but aren't sure if you have the budget, here are a couple of things to keep in mind:
Be selective:
Focus on those documents which must be retained the longest for compliance and let the other records die out naturally.
Prioritize as-needed:
Work out which documents are accessed most often and make those a scanning priority.
Create milestones:
Set an achievable timeframe that takes into account your budget and time spent transitioning to a new digital system. (e.g. digitalize one department at a time).
The benefits of document scanning
Apart from the obvious advantage of preserving documents before they can fade and deteriorate, document scanning has several other major benefits to the enterprise.
The first of these is increased productivity, due to the simple fact that your staff will be able to access a document with a few keystrokes, rather than spending long hours in storage rooms rummaging through filing cabinets and boxes.
It will also free up key employees from such non-productive tasks and allow them to focus on making money for your business. The flow-on effect from these productivity gains is improved customer service, as customer queries and complaints can be dealt with swiftly and efficiently.
Digitalized documents also allow for improved communication and collaboration between stakeholders, with scanned documents able to be distributed to multiple recipients at the touch of a button. If the documents are uploaded to the cloud, then they can be accessed by any authorized stakeholder anywhere, at any time, and on any mobile device.
Document scanning also drastically reduces the costs associated with hard copy document management. These include purchasing paper and stationery and the cost of printing and photocopying; all of which can add up over time.
Digital records will also make your auditors happier, meaning faster in and out and less disruption to your business. Lost or misfiled documents will also be a thing of the past.
Another big advantage of document scanning is the reduction in storage space it allows for. Your organization can shed costly offsite storage facilities and repurpose office space or even downsize premises if your paper documents were stored on-site.
Document scanning also improves security and disaster mitigation, with archived documents no longer stored in warehouses vulnerable to fire, theft, and natural disasters, but backed up and kept on highly secure servers instead.
Summing up
Clearly, making the change from a paper-based system to a new streamlined system with document scanning and imaging offers benefits that your organization should not be missing out on.
And while document scanning has a price tag of its own, each of the benefits mentioned here includes a substantial cost saving to the organization; a clear indication that digitalization provides an excellent return on investment.
Updated on