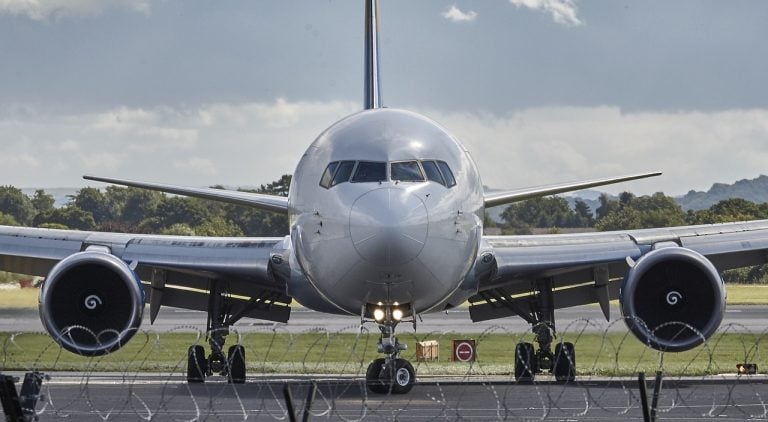 Worldwide travel restrictions designed to limit the spread of the coronavirus have yet to be lifted. However, even after restrictions loosen, business travel protocols will be forever changed.
Although the world wants to return to normal, that's not possible in a post-pandemic world. The COVID-19 crisis has heightened the awareness of disease transmission and for many, returning to normal won't feel safe.
Q1 2020 hedge fund letters, conferences and more
Exclusive: Dan Loeb's Two New Stock Picks [Q1 Letter]
Third Point's Dan Loeb discusses their new positions in a letter to investor reviewed by ValueWalk. Stay tuned for more coverage. Loeb notes some new purchases as follows: Third Point's investment in Grab is an excellent example of our ability to "lifecycle invest" by being a thought and financial partner from growth capital stages to Read More
Here's how the coronavirus pandemic could change business travel forever:
1. More international travelers will use digital authorizations
There's something cool about having your physical passport stamped each time you visit a foreign country. Even professional business travelers can't deny how much fun their kids have looking at their passport and asking questions about what the stamps mean.
In a post-pandemic world, however, a physical passport exposes airport workers and travelers to potential sources of contamination. It wouldn't be a surprise if airports began requiring electronic passports in situations where they are currently optional.
Although paper passports probably won't be eliminated completely, we can expect to see more business travelers opting for electronic passports with an RFID chip to record their entries and exits. In 2018, there were more than 263,966 million electronic passports in existence. The annual growth rate was expected to reach 21% - a growth rate that will be much higher in a post-pandemic world.
Other digital authorizations – like e-visas, ESTAs, and eTAs – will become increasingly popular as well. In fact, an eTA is currently required for all foreign citizens entering Canada (except U.S. citizens). To get an eTA, the application process can be done entirely online. Obtaining an eTA requires having a passport, but the passport doesn't need to be shown at the border.
In a post-pandemic world, we can expect more countries to adopt electronic travel authorizations similar to the eTA to keep travelers and border agents safe.
2. We could see hand washing requirements at airports
It's no secret that most people don't wash their hands properly. Forbes reported on a telling study conducted by the U.S. Department of Agriculture across 6 test kitchen facilities found some shocking, yet not surprising data. There was a total of 1,054 times when study participants should have washed their hands, but didn't. Worse, participants only washed their hands according to CDC guidelines a total of 0.8-2% of the time.
In a drastic move, airport officials could require passengers to wash their hands before boarding a plane. Mandatory hand washing won't be a substitute for sanitizing a plane, but it will prevent passengers from unknowingly spreading bacteria and viruses while on board. For business travelers, a mandatory hand washing protocol will be one more reason to arrive earlier than usual.
If hand washing stations can be installed at Disneyland in a pinch, they'll be in airports, train stations, and bus stations before you know it.
3. Greetings and customs will be interrupted
In some countries, it's customary to greet your business partner(s) by shaking hands while in other countries it's customary to hug and/or kiss their cheek. With the current social distancing requirements, these greetings won't fly. Even if social distancing requirements were lifted tomorrow, most business travelers would be wary of physical contact.
Tradition is important to many cultures, but people will need to be adapt business customs to exclude physical contact with other people – at least for a while.
4. There will be less traveling and more virtual meetings
Many companies are already moving to a remote-only workforce. Whether they hire employees or contractors, they don't have a physical office for anyone to conduct business. The coronavirus outbreak is just one more good reason to continue moving in this direction.
Business travelers will still head out for major conferences, but traveling to meet a client for lunch or close a deal is going to be less likely in a post-pandemic world.
Business itself will need to change. While nothing beats connecting with clients in person to close a significant deal, we may not have a choice in the future.
Although it sounds like a downer, it's not all bad news. Switching to remote meetings comes with some financial benefits to business travelers. Companies will save thousands of dollars on plane tickets, meals, hotels, and entertainment expenses.
Business travel will never be the same – that's a good thing
Even the smallest change to business travel will disrupt most routines. Companies that have been in business for decades are used to doing things one way and change is often met with resistance. However, post-pandemic changes will be designed to keep everyone safe. Although it's a disruption, business travelers will need to adjust.