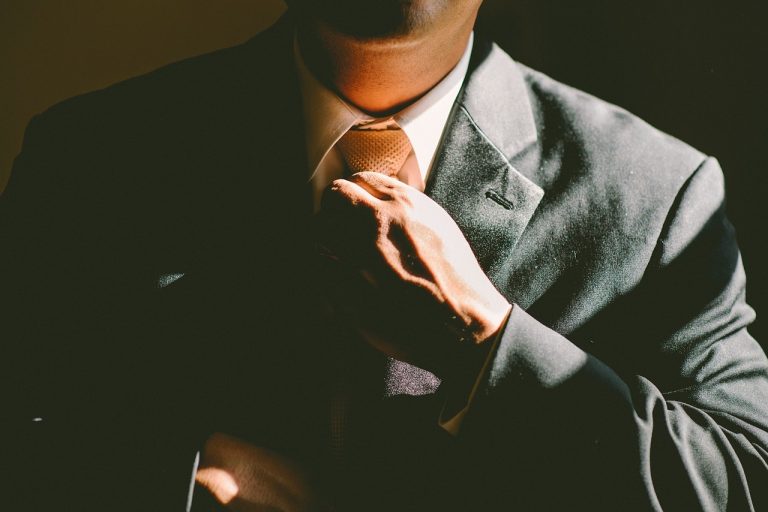 The coronavirus is still keeping workers at home, but businesses across the U.S. are slowly starting to reopen or have plans to reopen soon. During such time, millions of Americans are facing a stark choice: go back to work and risk catching the coronavirus, or stay at home and lose unemployment benefits.
Q1 2020 hedge fund letters, conferences and more
Return to work or lose unemployment benefits
More states are now allowing businesses to resume work. For these businesses to start operations, they will need workers, who have either been furloughed or laid off and were eligible for the unemployment benefits.
Hedge fund managers present their best ideas at Robinhood [In-Depth]
The latest Robinhood Investors Conference is in the books, and some hedge funds made an appearance at the conference. In a panel on hedge funds moderated by Maverick Capital's Lee Ainslie, Ricky Sandler of Eminence Capital, Gaurav Kapadia of XN and Glen Kacher of Light Street discussed their own hedge funds and various aspects of Read More
The push by some states to reopen the economy comes at a time when over 26 million Americans have already filed for unemployment benefits since mid-March. Workers in almost every industry have been hit by the outbreak.
As per recent guidance from the U.S. Department of Labor, general concern of catching the coronavirus is not a good enough reason to avoid work and collect unemployment benefits.
Also, many states, including Iowa and Texas, have already issued a warning to people. These states have asked the people to come back to work, otherwise, they will lose their unemployment benefits, including the $600 package that Congress approved last month.
Experts, however, say that giving up unemployment benefits will depend on several factors. These factors include which states people live in and their personal situation. For instance, as per Congress' special pandemic program, those who have been advised by their health provider to self-quarantine or are taking care of an ill (Covid-19) family member, and those who are taking care of children whose schools are closed, qualify for the benefit.
However, different states are interpreting the guidelines differently.
Different states, different rules
Texas Gov. Greg Abbot has already revealed plans to reopen movie theaters, retail stores and malls on Friday. As per a report from the Texas Tribune, the Texas Workforce Commission (TWC) has declared that to be eligible for unemployment benefits, the workers must be "willing and able to work all the days and hours required for the type of work you are seeking."
Iowa Gov. Kim Reynolds has also announced loosening social distancing in 77 out of 99 counties. Reynolds' decision is based on the drop in the number of new cases over the past two weeks. The governor says employers, whose workers refuse to return to work, should file a complaint with the Iowa Workforce Development.
"If you're an employer and you offer to bring your employee back to work and they decide not to, that's a voluntary quit. Therefore, they would not be eligible for the unemployment money," she said, according to The Hill.
South Carolina and Tennessee also want workers to return to work, or they will lose the unemployment benefit in the same week they refuse a work offer. Georgia wants employers to work with employees on a back-to-work plan.
"There are many reasons that an employee could potentially be eligible for unemployment. Feeling unsafe in the workplace is not one," a spokesperson for the Georgia Department of Labor, according to Politico.
On the other hand, there are states like Colorado that are in favor of workers continuing with the unemployment benefits if their place of work is unsafe. The state allowed some businesses to reopen this week, but as per the state Department of Labor and Employment, those who are vulnerable, such as senior citizens or those with certain health conditions can't be forced to work.
Specific federal guidelines will clear confusion
So far, there have not been any mandatory regulations at the federal level. The White House does advise employers to practice usual preventative measures such as social distancing and wearing protective equipment. Health experts, however, believe that businesses need more detailed guidelines on how to reopen.
On Wednesday, President Donald Trump denied the need for detailed federal guidance, suggesting it is the responsibility of the states.
"We want the governors to call those shots," Trump said in a meeting with the industry executives at the White House.
Republicans are also demanding to enhance the scope of liability protections for businesses to include protection from coronavirus-related lawsuits. If such a demand is approved, it is believed that employers would have a lower incentive to worry about their workers' health.
The Centers for Disease Control and Prevention is expected to publish detailed guidelines for businesses, schools and other establishments on how they can safely start to reopen. However, the guidelines are not yet out even when the states are starting to lift the stay-at-home orders.
States, meanwhile, have come up with their own plans. For instance, a plan put forth by Colorado Gov. Jared Polis recommends everyone to wear a non-medical mask in public. Also, the plan asks the employers to ensure accommodations for the employees exhibiting Covid-19 symptoms.
New York Gov. Andrew Cuomo also revealed a phased reopening approach, which he says includes protection for workers.
However, experts are demanding for specific guidance from federal and state governments. They argue that lack of such guidance will dramatically slow down the speed of reopening and undermine the public's confidence. Union officials and Democratic lawmakers are demanding Labor Secretary Eugene Scalia to come up with federal safety guidelines for the workers soon.