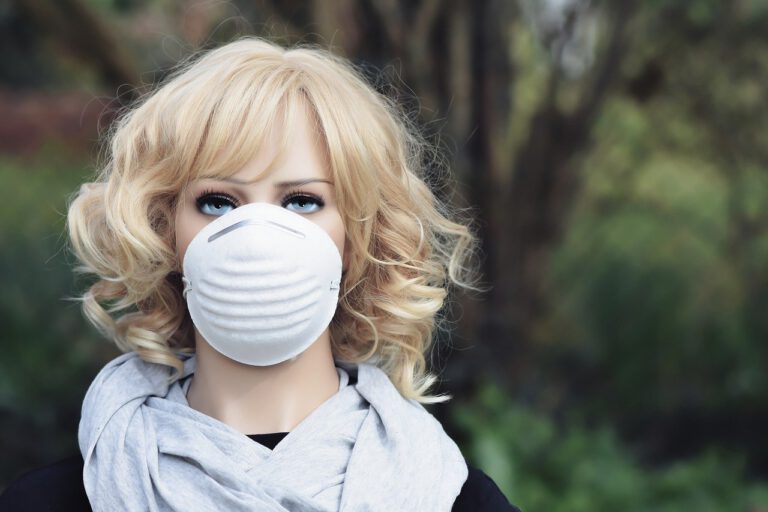 Every crisis contains hidden opportunities. As the pandemic ripples through the startup world, many are forced into layoffs and taking the shingles off their doors. For others, the crisis is massively compressing the consumer adoption curve, offering an unprecedented opportunity to seal in market leadership.
Q1 2020 hedge fund letters, conferences and more
In my years as a venture capitalist, private equity investor and founder/CEO, I've seen recessions provide unexpected opportunities. Good businesses tend to emerge stronger, provided they can secure the capital to weather the storm. Because it is hard to go to market during a recession, and there are fewer distractions related to operational scaling, good businesses take the downtime to focus on building highly differentiated products. They recruit from a wide, more available talent pool and perfect their platforms in time for the market to pick back up.
Investing in the Next Generation of Emerging and Frontier Markets with Maurits Pot
ValueWalk's Raul Panganiban with Maurits Pot, Founder and CEO of Dawn Global. Before this he was Partner at Kingsway Capital, a frontier market specialist with over 2 billion AUM. In the interview, we discuss his approach to investing and why investors should look into frontier and emerging markets. Q2 2021 hedge fund letters, conferences and Read More
Yet Covideconomics is different from any of the recessions I've seen. Many good businesses face the same opportunities as during a standard recession. Some, however, are seeing consumer adoption cycles compressed like never before. Twenty years of a product lifecycle have been compressed into a 60-day period in some cases. Such startups, which include food delivery, auto delivery and telehealth, are being flooded with potentially thousands of new potential customers per week--adoption that would have otherwise taken years.
These startups face a unique challenge. They must scale quickly and effectively while avoiding the trap of short-term thinking. They must be responsive enough to manage customer demands while being thoughtful enough to keep customers loyal after the pandemic curve flattens. Those who react appropriately will become household brands for years to come. So what does it take?
A Rush to Adopt
Volvo's recent announcement of a remote maintenance service for cars is an example of the sudden adoption that is hitting multiple industries. For at least a decade, predictions of remote maintenance and sales have rippled through the automotive industry. The future, it was said, involved cars being delivered to homes for test drives and purchase, as well as at-home maintenance services and body repair.
Unable to attend to consumers in their showrooms, dealers suddenly find themselves adopting digital retail immediately and massively across the industry. The crisis forced their hand.
Online grocery delivery is seeing a similar dynamic. What was formerly a convenience--picking up groceries at your door in exchange for a small fee--is now a necessity. Early adopters already used the services, and now the masses, and even the laggards, are rushing in.
How to Seal in the Opportunity
The trick to success lies in retaining the rush of users after they come in. We don't yet know how the expectations and norms of consumers will change after the compressed adoption cycle. It is a reasonable hypothesis that people will continue to use grocery delivery, buy cars remotely and use remote vehicle servicing at levels much higher than prior to the crisis. How high will depend on how vendors manage the consumers and businesses they are helping during this crisis.
Businesses that prove they are ready for the compressed adoption cycle will see themselves with an unprecedented opportunity to grab market share. But how will they accomplish readiness?
Avoid thinking of this in terms of weeks or months. While thinking short-term is tempting, the greatest opportunities will come in keeping the customers that suddenly rushed in. This crisis is a long-term challenge to build a sustainable business. Technological scaling may move quickly, but customers must be treated thoughtfully.
Scale your technology effectively. As in any other recession, pour resources into your product. Mass adoption means reactionary scaling; make sure you do it well. Also take the opportunity to build out the product your customers want, which can only be accomplished by the brass tacks market research mentioned below.
Roll up your sleeves for consumer insights along the way. We are typically managing product market fit for a very specific part of the adoption curve. During this crisis you are managing the entire adoption curve simultaneously whether you like it or not. Consider your long-term retention strategies. If you manage your customers well, you'll end up with a stronger business. Are you getting feedback and adapting to meet their demands? Do you understand their retention needs and barriers to usage? Is your two-way dialogue working? Such questions will enable you to segment users, optimize retention, adjust product strategies and position yourself for long-term success.
Buy while others are selling - Perhaps you don't have this capability in your business today, but adding it positions you for this market shift. While the rest of the market is frozen, it's time to get aggressive and secure the capability.
We're not going back to complete normal for a while. This is probably a multi-month pandemic, with a multi-year different type of normal after that. In other words: you have more time than you thought. Maximize the opportunity by managing the acceleration of your software and business in a really thoughtful way. The bigger question is not how to deliver your products at home, but how to truly maximize this opportunity to gain a long-term market foothold. Are you prepared?
---
About the Author
Malcolm Thorne, Venture Partner, 4490 Ventures
Malcolm is serial entrepreneur who made a transition to the fortune 1000. As lead investor and/or CEO he has helped build and sell 3 software companies over the past 20 years. Most recently he spend 7 years at CDK global managing a global team of 750 people covering marketing, strategy, product management and M&A, in addition to running a $150M EBITDA data and analytics business. Malcolm has taught 6 courses in marketing & strategy at the University of Wisconsin and has also taught a life strategy courses to hundreds of aspiring leaders. Today he splits his time between venture capital and private equity.
He is a venture partner in 4490, a Madison based software-focused early stage VC firm, while also helping Global Private Equity firm Advent International invest their money in Automotive technology. Malcolm is an avid tennis player, downhill skier, audiophile, car enthusiast, golfer and world traveler with a deep passion for data and analytics. Malcolm has a deep passion for mentoring future leaders and looks forward to being an alumni rep to help drive the program and students forward.
About 4490 Ventures
Partnering with entrepreneurs to build billion-dollar businesses in underserved markets.
As investors, we have the advantage of having learned the craft of early-stage technology venture capital investing at firms on the West Coast and the East Coast. We brought our knowledge, networks and experiences to 4490 Ventures where we apply those learnings to the unique opportunities available in underserved markets. Underserved markets contain the majority of the inputs into America's innovation economy, yet receives a disproportionately small amount of all venture capital. We're committed to changing that ratio.