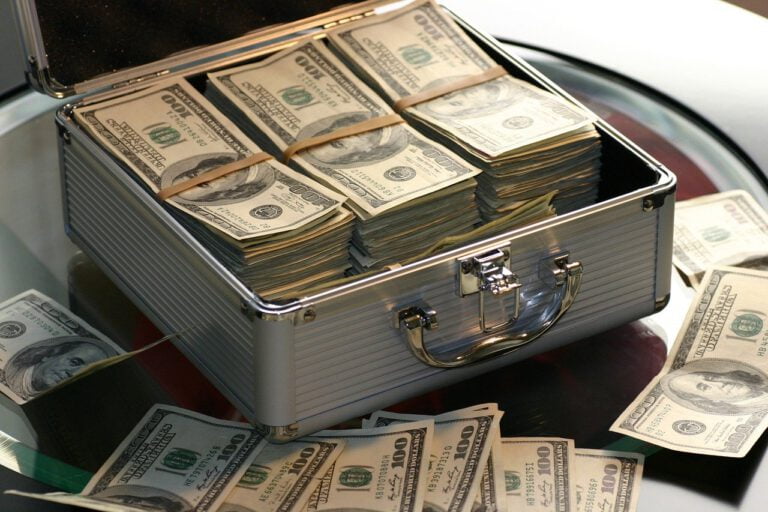 The UK is one of the hardest hit countries in Europe by the coronavirus pandemic, with a high number of reported cases and deaths. This puts a huge burden on the National Health Service and its staff who can barely cope with the outbreak. Equipment is scarce and money is also running out, so many hospitals rely on donations to provide the best care possible. The people have mobilized and are helping out, but the online gambling industry is also pitching in. Bookmakers have raised £2.6 million, or the equivalent of $3.2 million from the virtual Grand National and the amount was donated to Britain's NHS.
Q1 2020 hedge fund letters, conferences and more
Lockdown People Turn To Online Gambling
The United Kingdom has a large population and many of its residents enjoy gambling in all its forms. Some choose to bet at local bookmakers which have been around for decades and have a long and impeccable tradition. Many have switched to online gambling, as Internet bookmakers have better odds, generous bonuses and offer the possibility of live betting, you can find reviews of slot sites here. Today, as people are compelled to stay inside, Internet gambling represents the only form of entertainment for those who love sports and casino games.
Dan Sundheim Founder Of D1 At Sohn 2021 On His Favorite Stock
At this year's Sohn Investment Conference, Dan Sundheim, the founder and CIO of D1 Capital Partners, spoke with John Collison, the co-founder of Stripe. Q1 2021 hedge fund letters, conferences and more D1 manages $20 billion. Of this, $10 billion is invested in fast-growing private businesses such as Stripe. Stripe is currently valued at around Read More
Bookmakers were happy to announce that the animated event called the virtual Grand National was a huge hit. Its purpose was to replace the real thing which was postponed because of the pandemic and horse racing enthusiasts helped it exceeded expectations. In the wake of the successful Virtual Grand National, the online gambling industry was able to raise a significant amount. The £2.6 million was donated to Britain's National Health Service and more money could be raised in the weeks to come.
The event was broadcasted live on TV and nearly 5,000,000 people watched the virtual race. This is not the first time that a real competition of this magnitude is mirrored by a virtual event. Last year, Potters Corner won the virtual Aintree and more than 2 million people watched it on television. The reason why the numbers increased so much is that all the important sports competitions have ended abruptly. With nothing else to watch, virtual sports have suddenly gained a lot of traction even among regular punters.
Virtual And Esports Rock Online Gambling
Bookmakers have noticed a surge in the number of people betting on virtual sports, hence the idea to run more such events. Another niche that has enjoyed a meteoric growth since the beginning of the lockdown is esports. Videogame competitions continue unabated, as the matches are played online and broadcasted in real-time over popular streaming platforms. Twitch and YouTube channels are watched by millions on a daily basis and bookmakers were quick to sign lucrative deals. These allow them to broadcast the games as they unfold on their websites, while providing live betting opportunities for the fans of the genre.