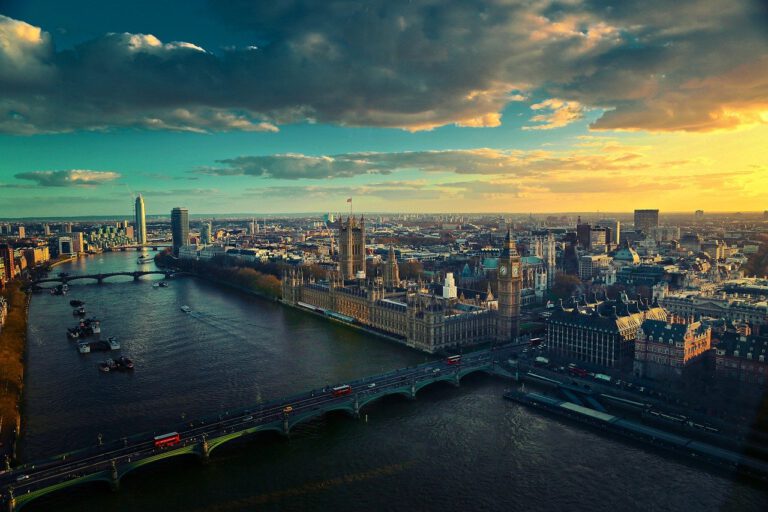 With medical staff, care workers, and education professionals out on the frontlines fighting to care for our families, friends and colleagues during the midst of the coronavirus pandemic, it's hard to believe that many of our key personal at jobs in much of the UK are being paid below the national average salary.
Q1 2020 hedge fund letters, conferences and more
However, new research reveals the daily wages of key workers, with some earning 25% less than the national average daily wage of £94.55 a day.
Digital First Future with Publicis Sapient's Dave Murphy
ValueWalk's Raul Panganiban interviews Dave Murphy, Head of Financial Services, ex-US, at Publicis Sapient, and discuss if banks are doing enough for a digital first future. Q1 2021 hedge fund letters, conferences and more The following is a computer generated transcript and may contain some errors. Interview with Publicis Sapient's Dave Murphy
Using data from the Office for National Statistics, Little Loans analysed the daily pre and post-tax daily wages for 100 of the most common jobs in the UK.
Comparison Of Daily Wages
The key workers with daily wages below the national average are as follows: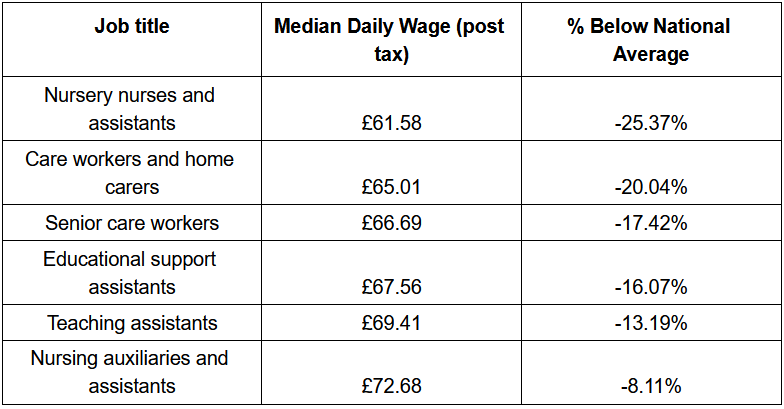 And although some key workers are being paid above the daily average of £94.55 a day...
Nurses - £111.79 a day (post-tax)
Social workers - £117.45 a day (post-tax)
Primary and nursery education professionals - £131.21 a day (post-tax)
Medical practitioners - £167.72 a day (post-tax)
...they're still over £100 a day off being paid that of chief executives and senior officials in the UK, who get paid a whopping £247.11 a day (the highest paid job in the UK in 2020).
But how does your salary compare? And how much do some of the highest and lowest paid jobs in the country actually take home each day?
Highest Paid Jobs In The UK
The top ten highest paid jobs in the UK can be found below: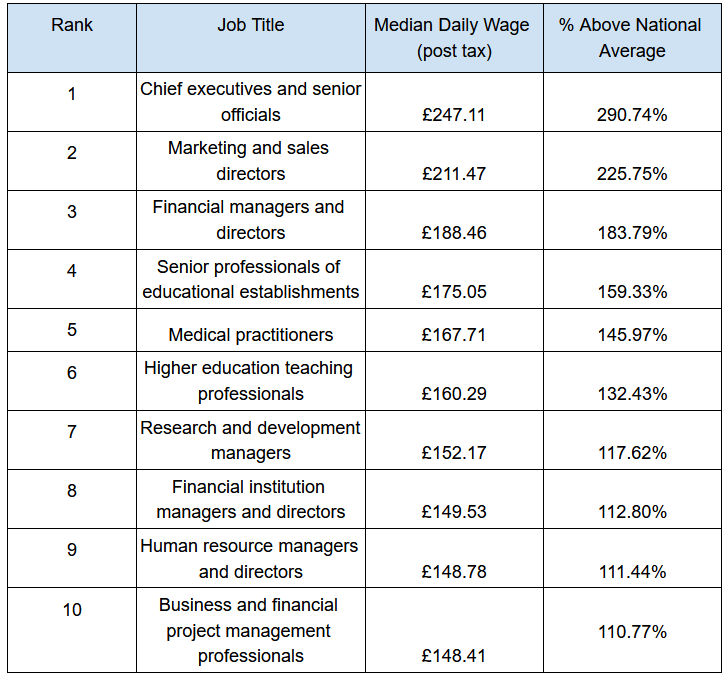 The research reveals that high level directors, officials and executives in the education, marketing and finance sectors are being paid a daily salary of over 2.5x that of the national average wage.
In contrast, those already at the bottom of the wage chart - such as waiters and waitresses (28.33% below the national wage), or sales and retail assistants (21.65% below the national daily salary), are facing cuts to contracts and furloughs amidst the COVID-19 pandemic.