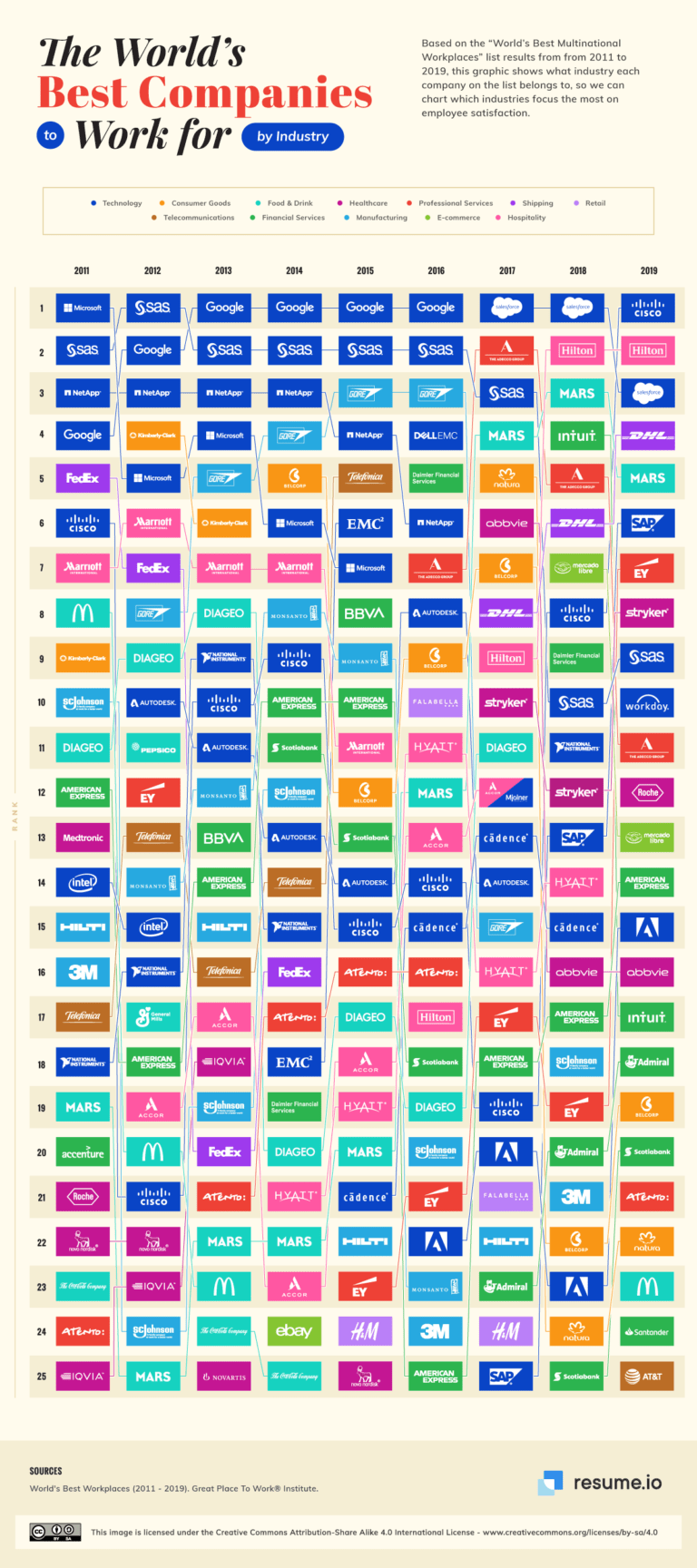 Getting the best out of your workers has been a challenge for business owners for as long as the human race has existed. Fortunately for most of us, the tactics used today are much gentler than they were in centuries long past, with much of the power lying in the hands of the workers rather than their bosses, especially in highly competitive industries. This means that many companies now actively need to attract workers rather than the other way around. But how do you know which companies are the best to work for, when all of them have flashy recruitment pages on their websites making the same claims about benefits and perks?
Q1 2020 hedge fund letters, conferences and more
 Every year, labor research organization Great Place to Work releases its list of the world's best workplaces, featuring only companies that have been named to at least five other best workplace lists, with more than 40% of its workforce based outside of their home countries.
This mining and metals fund is having a strong year so far
The Delbrook Resources Opportunities Master Fund was up 9.2% for May, bringing its year-to-date return to 33%. Q1 2021 hedge fund letters, conferences and more Dellbrook is an equity long/ short fund that focuses exclusively on the metals and mining sector. It invests mainly in public companies focused on precious, base, energy and industrial metals Read More
The Best Companies To Work For
This list of lists when tracked over the last decade shows how the fortunes of some of the world's biggest companies have changed when it comes to being seen as great places to work. One name that jumps out at first glance is, of course, Google. The search engine giant dominated the rankings between 2013 and 2016, which is no surprise when you consider the perks on offer for staff at its impressive Googleplex HQ.
These included free meals at the office, cooking classes, free on-site gyms and workout classes, celebrity speakers, massage therapists and free shuttles to and from work, but these weren't enough to stop Google falling out of the top 25 list in 2017 and failing to return in the following two years either. This is how competitive the market is, especially in the world of tech companies, which make up 16 of the 60 brands featured in the lists across the decade.
The top spot in each year is taken up by tech companies, with Microsoft, SAS, Salesforce and Cisco joining Google in first place between 2011 and 2019. Until 2017, both first and second place were made up with tech businesses, but The Adecco Group and Hilton finally broke the pattern in 2018 and 2019.
Other Big Brand Names
The financial services sector is the second most represented industry with eight companies in the list, with others from the health care, food and drink, e-commerce, shipping, telecommunications, and retail industries. Big name brands like McDonalds, DHL, FedEx and American Express have made it into the lists over the decade, and it's fascinating to see which companies have come and gone, and which have come back again.
McDonalds is one of those that dropped out and returned, having begun in eighth place in 2011 before falling down to 23rd in 2013 and disappearing altogether until coming back to 23rd again in 2019. But even that is less impressive than Swiss pharma company Roche, which was 21st in 2011 and then didn't feature again until 2019 when it suddenly re-emerged in 12th, showing that it's never too late to fix your staff engagement strategies.
There are many stories on these lists, not least the dominance of the tech companies, which have to compete so fiercely for the hottest talent in a small pool. While that remains the case, they will keep having to find innovative ways to be the best companies to work.