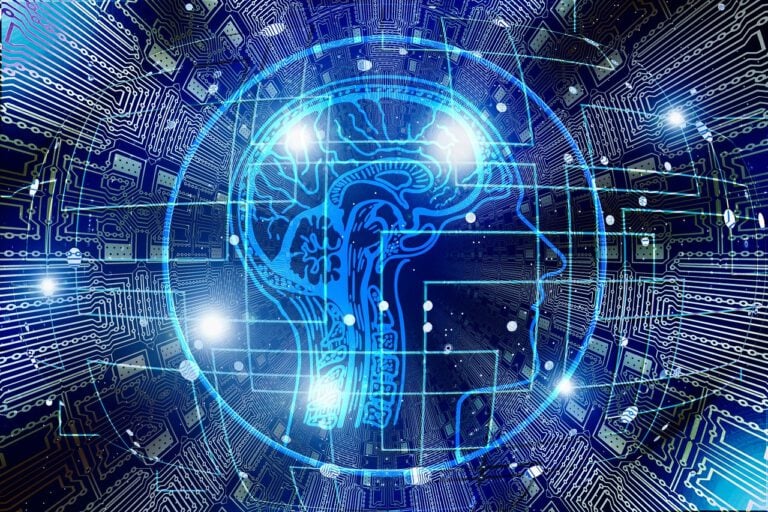 AI is one of the greatest innovations of the 20th century. There are so many fields in which AI is impacting and through which is improving our day-to-day lives. For example, digital assistants, driverless cars, chatbots, and many more. The tech is so influential in the tech industry that it boasts a projected market value of $190 billion by 2025.
Q1 2020 hedge fund letters, conferences and more
The reason behind that increase feels simple. Given the huge advantages provided by AI, the tech is set to become widely popular, especially among businesses. Though today AI might feel reserved for big enterprises, small companies are also taking a look at it. However, integrating AI into their current infrastructure might be a challenge.
Consistency is what makes the top 50 best-performing hedge funds so strong
Every month and quarter, multiple reports on average hedge fund returns are released from several sources. However, it can be difficult to sift through the many returns to uncover the most consistent hedge funds. The good news is that Eric Uhlfelder recently released his "2022 Survey of the Top 50 Hedge Funds," which ranks the Read More
To properly implement it, you need to have a team that provides professional software development. You need a suitable software development company to help you achieve this. Someone who not only understands the ins and outs of software development but also has the required skills to achieve your AI-driven vision.
If you find the right partner for your AI strategy, your small business will benefit from AI in many ways, including the following.
1. Customer service
Excellent customer service builds brand loyalty, which is why it is so important to use AI to boost it. There are many things that you can train AI to do, for example, troubleshooting, basic customer interaction, etc.
A great application of AI can be a chatbot, a virtual assistant of sorts that compiles data from different resources and helps customers through a seemingly "human" chat. It helps the customer service team as well as the sales team by providing real-time support.
Using AI, you can easily scale your business, as AI will handle repetitive parts of your customer service. There are times when, due to increasing workload, incidents are not handled correctly, and misinformation is passed on to customers. With AI, there is no risk of that happening, as all information passed on to the customer is relied on correctly and without delay. Implementing AI improves productivity and allows employees/business owners to focus on their core competencies.
2. Marketing
AI has vastly improved the field of marketing. Software giants such as Google and Facebook are using AI in their marketing platforms to target interested customers at the best possible time. An interesting example can be the use of Programmatic Advertising by many small businesses to help reach their marketing goals.
There can be many examples of using AI in marketing that is widely used by marketers, such as:
PPC marketing
AI-powered content through keyword analysis
Email content preparation and distribution (Email marketing)
Customer Insights
Sentiment Analysis for understanding the customer base
3. Sales
AI has affected sales in many ways, such as building and maintaining a list of leads, closing sales by ranking and targeting the most qualified leads, and automating daily tasks. AI helps your salesforce by providing the best information to be passed on to the customers. It allows them to make better decisions promptly. What's more, your sales team can identify interested customers for upselling and cross-selling.
Another example can be found in customer relationship management software (CRM). CRM software collects data, prioritizes, and analyses them for customer behavior. It then makes changes to the sales process. This helps to reduce customer acquisition costs significantly by compiling quality leads and selling to them.
4. Logistics
AI can lead to better logistics and planning. It is particularly helpful for small business owners who don't want to worry about the intricacies of the supply chain. The ability of AI to deliver goods to different parts of the world without manual intervention is one of the most significant advantages a small e-commerce business can get.
With logistics, warehouse management can also be improved via AI. An automated warehouse can use the space effectively, can automate repetitive tasks, and reduce human errors.
AI can also improve many parts of the supply chain, such as reliability, security, and visibility.
5. Competitor analysis
As a business owner, you need to know what exactly your competitors are doing to understand what your next steps should be. The time spent on collecting and acquiring the right information about your competitors can be exhausting and, in the end, might not produce the expected results. AI can do this better by analyzing and logging all the information from websites, posts on social media, newsletters, etc., and provide a clearer picture of your competitors' strategies.
AI does the research and collects the right data. There are many different ways you can do it. You can use natural language processing (NLP) for document scanning and rendering. You can use machine learning to identify patterns. Once that's done, you can do data analysis to understand your competitor's campaign strategy and how best you can adapt it for your business. This greatly helps companies that have limited resources and must target one media that gives the maximum ROI.
Conclusion
Even though small businesses have limited resources, they can easily leverage AI to get the best outcome. The use of AI boosts businesses and increases productivity. Reaching more customers, automating tasks, conducting sentiment analysis, etc. are some of the benefits of using AI in your current processes you can't ignore, as AI is quickly becoming a necessity rather than an option.
You need to adapt to using AI in day to day processes. The use of AI provides significant value to businesses. A task that takes lots of time and can be done by AI should be automated to save time and money. It's the future of small businesses. As a smart business owner, you should leverage this technology for the betterment of your business.
Updated on