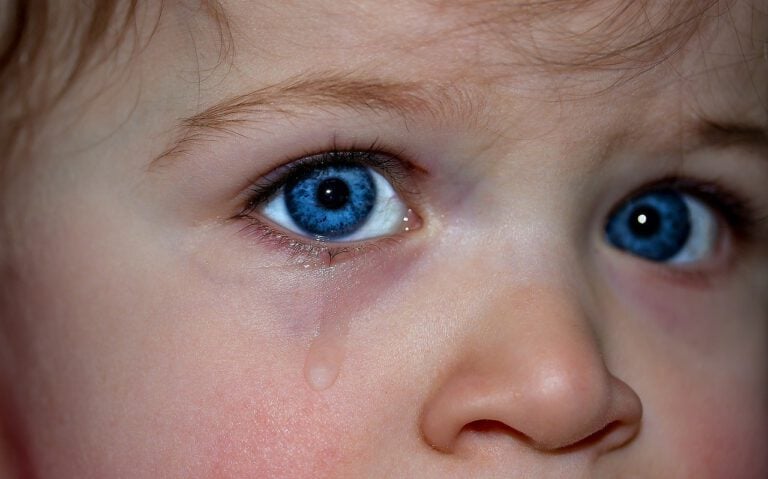 Americans love their apps. We use them to measure everything from carbs eaten and calories burned, to the number of steps we take each day. Our phones let us use apps to track every aspect of our lives, including our finances. And ever since news about the coronavirus sent the markets into a tailspin, I'd wager that the use of financial apps has reached an all-time high. During the last month, I've observed my own clients logging into their portals much more frequently than usual!
Q4 2019 hedge fund letters, conferences and more
Investing in the Next Generation of Emerging and Frontier Markets with Maurits Pot
ValueWalk's Raul Panganiban with Maurits Pot, Founder and CEO of Dawn Global. Before this he was Partner at Kingsway Capital, a frontier market specialist with over 2 billion AUM. In the interview, we discuss his approach to investing and why investors should look into frontier and emerging markets. Q2 2021 hedge fund letters, conferences and Read More
But there's a disconnect between having a sound investment plan and feeling the need to check your portfolio every day. After all, most people who engage a financial adviser do so to create a long-term plan that will enable them to reach their financial goals. A natural by-product of the adviser/client relationship is a stronger feeling of trust; in fact, studies show that people who have a financial plan in place are more confident and experience greater peace of mind. However, when disaster strikes, such as the COVID-19 pandemic, some people have a tendency to feed their anxiety by checking their accounts more frequently. Ironically, behavioral economics researchers have found that doing so could lead investors to be more cautious than they need to be, leading to lower portfolio growth.
Stop Anxiously Checking Your Portfolio: Myopic Loss Aversion
Myopia, as most of us know, refers to nearsightedness. Myopic loss aversion (MLA) also refers to a type of nearsightedness ¬¬— one that can afflict investor perception. According to behavioral economists Richard Thaler, Amos Tversky, Daniel Kahneman and Alan Schwartz, MLA represents a combination of having a greater sensitivity to losses than to gains, as well as a tendency to evaluate outcomes frequently (read: checking your portfolio often). In multiple experiments over the past 20+ years, researchers found that people who checked their portfolios frequently tended to be more risk averse. Ultimately, their desire to take less risk meant those investors lost out on the potential for better long-term gains. The lesson here: anxiously checking your portfolio more frequently might make you focus too much on the short term, leading you to be more conservative, while checking less often could actually lead to better performance over time.
The National Bureau of Economic Research used professional traders to test this theory. In 2016, it tracked minute-by-minute trading observations from more than 864,000 price realizations. Interestingly, the experiment found that traders who could view price changes every four hours invested in 33% more in risky assets, leading to profits that were 53% higher, compared to traders who could view price changes every second.
While it may be difficult to keep a long-term view during times like this, the evidence shows that having such a mindset is definitely worth it. A short video by Dimensional Fund Advisors (DFA) demonstrates the impact of missing just a few of the market's best days. DFA took a hypothetical investment of $1,000 in stocks that make up the S&P 500. If the investor had stayed the course from 1970 through March 17, 2020, he or she would have had returns of $121,353. However, as the video shows, the investor's return would only total $26,989 if he or she missed the S&P 500's 25 best days!
A Disservice to Investors?
Technology has made countless improvements to our lives over the years, and a 2018 study by TD Ameritrade showed that investors had a growing appetite for technology that could improve their investment performance and overall experience. But in uncertain times like these, could the negative impact of emotional biases outweigh the benefits of up-to-the-minute access to account information via a mobile app or online portal?
Now that people are used to the convenience of technology, it's unlikely that financial services firms will try to put the so-called genie back into the bottle. And during times of stress, people have a natural inclination to want to do something, anything to quiet their concerns.
My Suggestions
During times of crisis, and particularly when self-isolating to stop the spread of COVID-19, it may seem impractical for me to suggest a full digital detox, so I won't. The need to access important health information is real, as is the need to connect with family and friends during these unprecedented times. Instead, I recommend a more selective approach. If you are someone who stresses over financial news and its impact on your portfolio, try the following:
Temporarily delete your financial apps from your devices. You'll still have the ability to log on and check your account balances, but it will be less convenient.
If you work with an adviser and have a financial plan in place, remind yourself of your long-term goals. What will achieving those goals mean for you and your family? Focus on those positive outcomes.
Avoid financial news, and if you happen to catch a roundup of the day's market performance, try to put it in perspective. If you're like most investors, you may be subject to recency bias ¬¬— a presumption that whatever has been happening recently will likely continue. This happens in both bull and bear markets! Just a few months ago, this article discussed a tendency for investors to believe that markets would continue to climb indefinitely. Why? Because it had climbed for so long.
Tell yourself that you won't act out of fear, and promise not to take any action other than rebalancing (or allowing your adviser to do it for you) for 30 days.
Make an appointment to talk to your adviser via telephone or video conference.
One benefit of social distancing and self-isolation during this pandemic is having more time to practice self-care. Adopt a financial "mantra" that supports mindfulness, calm and long-term thinking. Your portfolio will likely thank you with stronger returns over time.