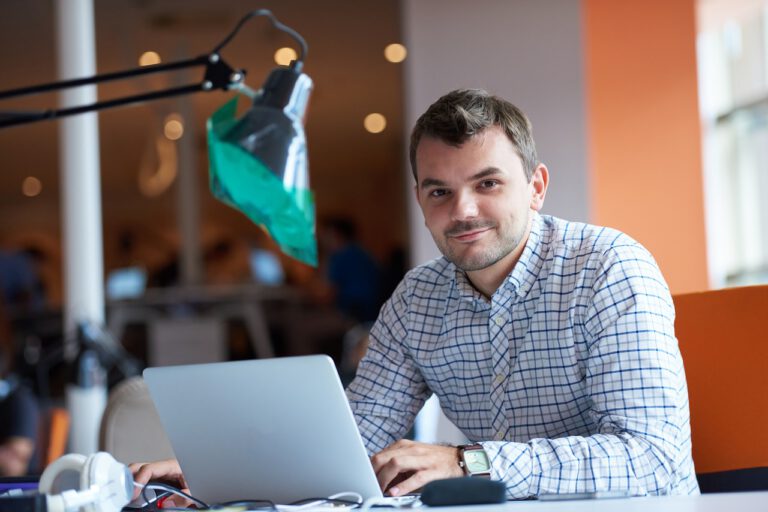 The rising trend of remote work allows employees to work outside of the bounds of a traditional office space. Whether in the comfort of their own living room or surrounded by the aromas of fresh brewed lattes in a coffee shop, employees are taking their work with them at their convenience – and they're getting it done.

Q4 2019 hedge fund letters, conferences and more
A recent survey by Conduct Solutions reports that 77% of workers surveyed felt as though they are more productive when working remotely as opposed to working in the office. The report further suggests that factors such as motivation, low stress, and fewer distractions benefit remote employees and drive productivity.
[Exclusive] ExodusPoint Is In The Green YTD Led By Rates And EM/ Macro Strategies
The ExodusPoint Partners International Fund returned 0.36% for May, bringing its year-to-date return to 3.31% in a year that's been particularly challenging for most hedge funds, pushing many into the red. Macroeconomic factors continued to weigh on the market, resulting in significant intra-month volatility for May, although risk assets generally ended the month flat. Macro Read More
And considering the outbreak of Coronavirus that is rattling businesses worldwide, there are obvious health and safety benefits that come with allowing employees to work from home. Highly contagious diseases such as the Coronavirus and even the common cold can spread quickly when brought into an office. When employees are sick, company productivity is affected. So, allowing employees to work remotely when they are sick or when there is a virus spreading will protect both the health of the workers and the efficiency of the business.
Before the turn of the 21st century, the thought of "work from home" or a remote worker would have seemed not only impractical but improbable, too. With help from the advancements of technology that facilitate remote work, the preconceived notions that were previously associated with the concept have wavered to the understanding of its benefits. Old myths of remote employees would have suggested that they were not a part of the team, were distracted, unmotivated and irresponsible - when in fact, modern research proves quite the opposite.
Not only does allowing employees to work remotely increase productivity, companies can also save money by reducing the costs associated with providing a traditional office space. These costs include furnishing, cleaning, office supplies, equipment and technology, and, perhaps, the cost of free coffee or the occasional team lunch.
Another way that companies can save money through remote workers can come from the common pay type of billing-by-hour. With studies suggesting that employees can be wasting up to 20% of their time in the office, companies that pay their remote workers by the hour and by the work submitted can save a sizable amount of cash.
Remote workers themselves can also save as they will be spending less time and money on public transit or parking, and can save on the lunches they might have bought when working out of the home.
What are the Risks of Remote Employees?
But at what risk?
When developing a remote work policy, it's important for companies to weigh the risks associated with allowing employees to take technology and work outside of the office. Whenever data or other forms of information are taken astray from the bounds of an office or corporate network, companies can be highly susceptible to a data breach and malicious conduct.
1) Unsecured WiFi Networks
Cafes are particularly notorious for their reputation of hosting and sharing unsecured WiFi connections with their customers. Remote employees themselves are often known to frequent cafes and coffee shops while they get work done. Airports, pubs, and hotels are other common places where remote workers access company information.
And though the thought of working from any of those locations seems innocent enough, companies and their employees must be aware of the risks that come with working while you enjoy a fresh brewed coffee (or a nice cold pint). It doesn't take the most sophisticated cybercriminal operation to intercept unencrypted data over an unsecured network. For this reason, companies should develop a remote work policy that requires employees to work remotely through a VPN connection.
2) Personal Devices
When company devices are taken outside of the office, data is at risk from more factors than just an unsecured network. With a study suggesting that 46% of employees admit to transferring files between work and personal devices, employers should worry that their remote employees might either lose the device or hold onto the company files even after they leave the company.
When data falls into the hands of the wrong person, whether it be someone who found a lost phone or a disgruntled employee, companies are at the mercy of the holder.
3) Poor Employee Conduct
Controlling the flow of company information is one thing, but controlling the behavior of employees is a beast in itself. Regardless of any safewalls, the risk of malicious behavior by employees can be immeasurable.
Casual chats at the bar can lead information-leaking rants. A screen-peeker at the local shop could easily take a screen-shot of your employees computer screen. The ways in which a data breach can occur are practically limitless when best practices are not followed by employees that are working out of the office.
4) Inability to Enforce Policies
Despite the best efforts from management and IT, enforcing remote work policies is difficult. It's important for companies with remote work policies to educate their employees on best practices and the risks that come with working from outside of the office. But, even a mix of training and technology can't guarantee that company policy is adhered to by all workers.
In Summary
The rise of remote work is affecting traditional workplaces as the concept provides employees with the freedom to work at their greatest convenience while remaining productive and can help companies reduce the costs associated with facilitating an entire office. However, there are also many inherited risks of allowing employees to take their work with them home or to coffee shops or wherever else they may be working from.
Updated on