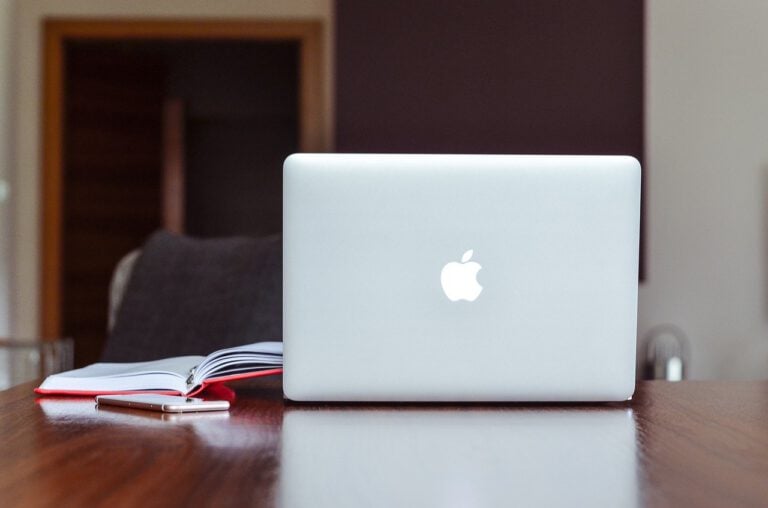 Whether you are a historian or not, it is quite easy to understand that humanity hasn't remained the same over the recent decades as a result of technology's impact. Age bracket aside, you are probably a living witness to the changes and contributions that technology has been making in society.
Practically, sizing up these contributions isn't an easy task for anyone. However, the points I raised in this piece will help you to understand it in both qualitative and quantitative perspectives.
Q4 2019 hedge fund letters, conferences and more
Carlson Capital's Double Black Diamond Strategy Gains 5.3% On Jewelry Play
Carlson Capital's Double Black Diamond fund added 3.09% net of fees in the second quarter of 2021. Following this performance, the fund delivered a profit of 5.3% net of fees for the first half. Q2 2021 hedge fund letters, conferences and more According to a copy of the fund's half-year update, which ValueWalk has been Read More
The pace of technological advancement in today's society, regardless of any country, is faster than most of us realize.
Try as much as you can, it's hard to keep pace with the speed of change in this context. It's bigger than you think. Heard of the term 'big data' before? Well, don't worry. I am not going to bore you with big jargon today. Let's spare that for another day or the academic lecture rooms.
The simple question is – how has technology contributed to human development and civilization in significant ways? Check out the points below.
Global Outsourcing And Remote Work
Back in elementary school, we were told that a market is a place where people congregate for the exchange of goods and services. In other words, you have to be physically present. Having been working 100% remotely online for five years plus, I don't have to force you to believe that technology has changed that.
Moreover, there used to be this saying that 'talent is evenly distributed in the world, but the opportunity is not'. Now, technology is breaking the barrier and creating an opportunity for people to enter the world of work without having to move to a certain country or physical location.
If you are wondering about the nature or viability of jobs that one can get in this context, the career pages of 100% remote companies like Automattic, Buffer and Zapier will give you more insights. These guys hire full-time workers in most cases.
On the other hand, business owners from around the world can now outsource their jobs to any preferred bidder in the world without having to worry about the availability and affordability of qualified workers within their immediate environment.
At the forefront of global outsourcing is Upwork, the platform for hiring remote workers and getting remote jobs. In the year 2017, the company reported over $1 Billion earned by freelance workers from 180 countries around the world (Wikipedia).
Inside this platform, some of the top talented and experienced workers earn up to $40 - $100 per hour of work they can do from anywhere in the world, including hotel rooms and cool suburban parks in the countryside.
Instant Money Transfer
In his book, Business At The Speed of Thought, Bill Gates stated, 'if the 1980s were about quality and the 1990s about reengineering, then the 2000s will be about velocity'.
Without seamless money transfer, now more ubiquitous than ever, both borderless online education and global outsourcing won't be possible. Here is another interesting way that technology is making a great contribution to humanity. Real money, even a big amount of money now moves and gets to its destination in split seconds, not minutes. Just like the way you experience email communication systems.
Besides online education and outsourcing, instant money transfer is also enabling global commerce at a scale the world had never seen before.
It means that anybody from anywhere in the world can start selling goods or services beyond their local economy. Platforms like Shopify, now powering over 800,000 online stores make this possible.
At the backend of these revolutions benefiting humanity are the payment processing companies like PayPal. For example, NASDAQ listed PayPal, (PYPL) is used by individuals, businesses and educational institutions across 200 countries in the world. To make this possible, most of these companies employ people from different countries and regions of the world, both remotely and physically.
Borderless Online Education And Training
Let me ask you this. Have you ever imagined a world without borders?
I don't know who you are. But here is the fact.
Thanks to technology, distinct borderless educational systems now exist in today's world. Interestingly, millions of people across the globe are now benefiting from it. But what does that mean you may ask? First, let's look into the core definition of the term 'education'.
The process of receiving or giving systematic instruction, especially at a school or university
An enlightening experience
Probably, you must have heard the maxim that the world is college. How borderless this could be is a topic for another day. The key point here is this. Internet technology has made it possible for anybody anywhere in the world to give and receive practical and certified education. In this case, you don't have to move across borders to experience education in this form.
In this category, you'll find different academic programs from reputable universities offered exclusively online. For example, Stanford Online offers an interesting array of programs across diverse disciplines including management, engineering, technology and medical science.
And for most of these programs, just like in other universities and even online-only colleges, anyone from anywhere in the world can plug in to get a quality education.
According to MarketWatch, the global online market is expected to reach $132.98 billion by 2023. The interesting both governments, employers and the citizens are recognizing the value of borderless online education made possible by technological advancement. Hence, enrollment and spending are growing at a very fast pace.
Further from these points, technology is also making valuable contributions in other sections, including the one in which you operate as an individual employee, small business owner or corporate executive.
Feeling left out and want to stay updated with the latest in the world of technology? You can stay hooked to tech news anywhere but getting to understand the key questions for technology, latest tech trends and reading about technology questions and answers on Q and A platforms like Quora, ProProfs Discuss, Chegg, is a great option. You can easily have a discussion with tech experts and peers on any aspect of technology and also get many burning questions answered there.