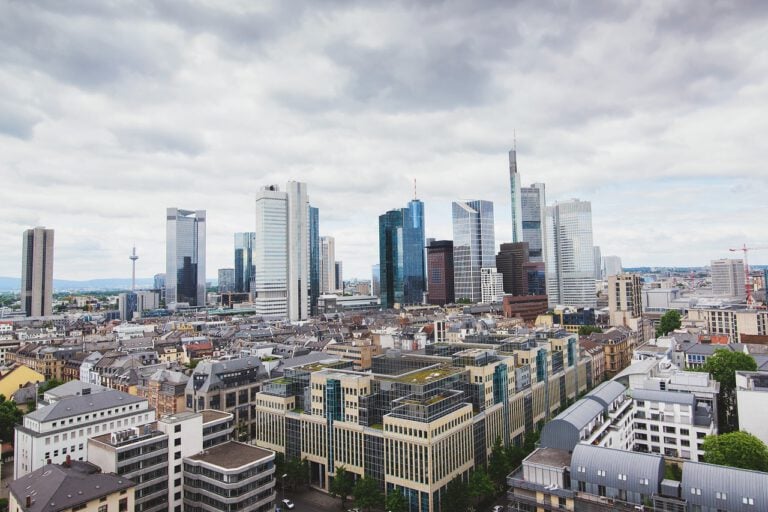 The key to succeeding in real estate investing lies in buying a property in the right market. The location of a potential long term rental property determines the purchase price, the closing costs, the rental demand, the rental rate, the occupancy rate, the recurring expenses, and ultimately the return on investment that an investor can expect. That's why location is what determines whether one will make it or break it in rental property investing.
Q4 2019 hedge fund letters, conferences and more
However, beginners find locating the top markets for real estate investments challenging as the process requires a lot of data collection and analysis. There are too many indicators to take into consideration to make a single decision such as where to buy a rental property. Simply put, new investors have no idea where to start their real estate market analysis which discourages them from moving forward with this profitable investment strategy.
Corsair Capital Profits From Goldman Sachs' SPACs [Exclusive]
Corsair Capital, the event-driven long-short equity hedge fund, gained 6.6% net during the second quarter, bringing its year-to-date performance to 17.5%. Q2 2021 hedge fund letters, conferences and more According to a copy of the hedge fund's second-quarter letter to investors, a copy of which of ValueWalk has been able to review, the largest contributor Read More
To help out those who are considering starting a real estate investing business or expanding their current investment property portfolio, this article ranks the 10 top markets for investing in long term rental properties in 2020. The list is based on nationwide analysis conducted by the real estate data analytics company Mashvisor.
What Factors Make for the Top Locations for Buying Long Term Rental Properties?
Despite the tremendous growth of short term rentals in the past decade, traditional, long term rental properties remain the preferred strategy for many real estate investors. The reason is that traditional rentals offer a number of important benefits including a steady stream of monthly income, less turnover, less tear and wear, less engagement on behalf of the investor, and fewer legal issues in the majority of US markets. Numerous factors go into choosing an optimal location for buying a long term rental property, but the most crucial one is the expected return on investment. After all, the ultimate goal of investors is to make the most out of their invested capital.
There are many ways to measure return in real estate investing, and the capitalization rate – or cap rate, for short – is among the most popular metrics in this regard. What makes the cap rate so prevalent is the ease of calculating it compared to other measures such as cash on cash return. The cap rate is simply the ratio between the net operating income (NOI) and the sale price or the current market value (CMV) of a rental property. The NOI is the difference between the annual rental income and the annual operating expenses associated with owning and managing a rental property, while the sale price or the CMV is self-explanatory.
To rank the 10 best locations in the US market for buying long term rental properties, this article looks at the nationwide cap rates by city. The analysis and calculations are performed by Mashvisor, based on data available on the MLS, Zillow, and other reliable sources.
What Are the Best US Markets for Investing in Traditional Rentals in 2020?
Without further ado, following are the 10 most profitable markets for purchasing an investment property to rent out on a monthly basis this year.
1. Camden, NJ
The list of the top locations for long term rental properties in 2020 is headed by Camden, NJ. This market benefits from a low median property price of $99,700, which is one of the main factors which determines the high profitability of rentals there. As you can see from the cap rate formula, the purchase price is one of the main components which go into calculating return. Meanwhile, the average monthly rental income for traditional listings in Camden amounts to $1,100. Although this is not a lot at the national level, it suffices to result in a city-level cap rate of 4.8%, the highest nationwide.
2. Key West, FL
The second top market for investing in a traditional rental property in 2020 is Key West. Unlike in Camden, investors have to be ready to pay a significant down payment in this location as the median property price reaches $1,087,500. However, the average rental rate is also considerably higher than in Camden, at $5,730. As a result, landlords in Key West can expect to earn an average return of 3.7%. Furthermore, investors in the Key West real estate market benefit from a moderate price to rent ratio of 16, which is ideal for this strategy. A moderate price to rent ratio means that rental demand is strong enough to assure a low vacancy rate, while rental rates are not too low compared to property values.
3. Federal Way, WA
Real estate investors can generate the third highest return on traditional rental properties in Federal Way, where the current median home value is $383,900. This level exceeds the national median property price ($245,200 according to Zillow) by 57%. Nonetheless, this market is relatively affordable, even for beginner investors. The average rental income for long term rental properties of $2,380 leads to a capitalization rate of 3.6%.
4. Jackson, MS
Real estate investors who are interested in a market with a median property price close to the national average should consider Jackson. The median home value in this Mississippi market amounts to $222,900, or 9% below the nationwide level. Jackson landlords can expect an average monthly income of $1,290, resulting in a 2.9% return on investment for traditional rentals.
5. Midwest City, OK
The fifth most profitable location for purchasing a long term rental in the US housing market in 2020 is Midwest City. The median property price reaches $176,100, while the average rental rate equals $1,130. The city-level capitalization rate stands at 2.8%.
6. Augusta, GA
Another affordable market which offers above-average return on investment in the form of cap rate in 2020 is Augusta. The median home value is 23% below the national average, at $188,800. The average rental income for traditional rentals of $1,030 suffices to bring a city-level cap rate of 2.7%. Another important advantage of investing in long term rental properties in Augusta is the moderate price to rent ratio of 15.
7. Dayton, OH
Dayton, OH is not only the seventh most profitable location for investing in traditional rentals in 2020 but also the second most affordable one. This market offers a median property price of $133,500, 46% below the national level. Meanwhile, investors in Dayton can expect an average rental income of $940 a month, which translates into a cap rate of 2.6%.
8. Independence, MO
Long term rental properties in Independence bring an above-average return on investment as well. Investors can expect to pay a median property price of $159,800, whereas the average rental rate amounts to $1,070. These numbers result in a city-level capitalization rate of 2.5%.
9. Waianae, HI
Another top location for purchasing a traditional rental property in the US in 2020 is Waianae with a median home value of $458,300. While property prices in this market are higher than in the majority of other places in this list, so are rental rates. The average traditional rental income amounts to $1,770, bringing the average cap rate to 2.5%. Waianae is the only market on this list with a high price to rent ratio, at 22. What this means for real estate investors is that they can expect a high rental demand. However, investors have to be extra careful to make sure that their property yields a high enough rental income compared to the purchase price to assure good return.
10. Baltimore, MD
The last on this list of the best markets for investing in long term rental properties in 2020 is Baltimore. This is yet another affordable location with a median home value close to the national one, at $250,900. Meanwhile, Baltimore landlords receive an average income of $1,500. This leads to an average cap rate of 2.5% for Baltimore traditional rentals.
These are the 10 best locations for purchasing a long term rental property in the US housing market in 2020. These places offer diversity in terms of geographical distribution, market conditions, property prices, and rental rates. This means that investors with different budgets, preferences, and backgrounds can find a market to suit their needs and expectations.