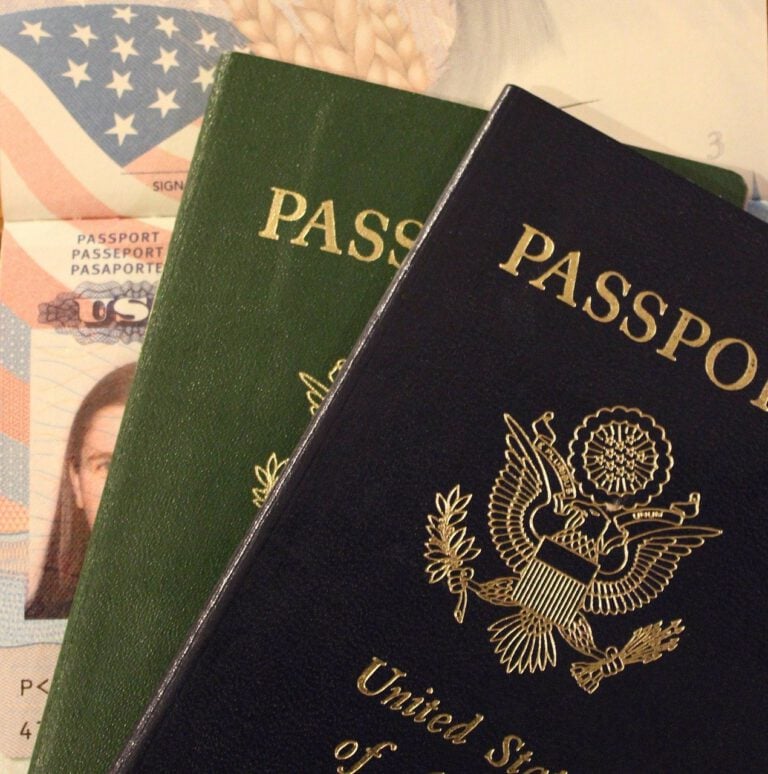 If you are planning a trip to the US, be it for work or pleasure, one of your first concern is to arrange the travel documents so that you are allowed to get into the US. Mainly, there are two types of permits that allow you to enter the US. One is the traditional nonimmigrant Visa, which you need to get from the US Embassy, and the other is the ESTA, which you can get online.
Q4 2019 hedge fund letters, conferences and more
You all must be familiar with the traditional nonimmigrant Visa, and its pros and cons. In this article, we will cover ESTA, its application process and when you should go for ESTA or Visa.
Voss Capital is tapping into the affordable housing shortage
The Voss Value Fund was up 11.6% for the second quarter, while the Voss Value Offshore fund gained 11.2% net. The Russell 2000 returned 4.3%, while the Russell 2000 Value gained 4.2%, and the S&P 500 was up 8.5%. Q2 2021 hedge fund letters, conferences and more Year to date, the Voss Value Fund is Read More
Are You Eligible For ESTA?
The administration of George W. Bush came up with the ESTA (Electronic System for Travel Authorization) in November 2006. This facility allows the people of the country participating in the VWP (Visa Waiver Program) to apply online for a travel permit to the US. Primarily, such a facility does away with the need of physically visiting the Embassy to get the Visa. You also don't need to undergo any interview to get the travel permit.
For trips to the US, ESTA is currently available to the citizens of 38 countries (those participating in the VWP). To check the list countries, you can visit this link. So, if your country's name is there on the list, you won't have to visit the Embassy. You can apply for the travel permit from the comfort of your home.
A point to note is that ESTA is only of use if you are planning to visit the US for 90 days or less. If you plan to stay longer, then you must go for the traditional nonimmigrant Visa. Also, you must know that ESTA is only applicable if your trip is for business and pleasure purposes. Means, if you have ESTA, you can't engage in any work activity or go to University. You can also apply for ESTA if you plan to visit the US as an intermediate point for traveling to another country.
Requirements For ESTA
Now that you know whether or not you are eligible to apply for the ESTA or not, let's talk about the requirements for such a travel permit. When compared to Visa, ESTA has a few and easy to meet requirements. The most important requirement is that you need to have an electronic passport. Moreover, the passport must have a digital chip storing your bio-metric information.
Also, your passport must be valid for six months after your departure from the US. Other requirements are an e-mail address and a method to make payments online. Once you meet all these requirements, all you need to do is fill out the ESTA form.
Talking of ESTA application, to apply you need to go to the US Customs and Border Protection website. Though the application process is easy and the form is self explanatory, you can take help of the third-party services to do it on your behalf.
There are several benefits of using third-party services. For instance, service provider e-Visa manually check all applications for errors before submitting them, gives you a full refund if things go wrong, and have a 24/7 customer service helpline. On the other hand, the official application site does not offer such services, including no helpline (just a basic FAQ) and no refunds. This means, if you make any mistake with the application, you not only lose the money, but have to start over again (and pay again).
When You Can't Go For ESTA?
Considering ESTA is an automated form, there are fewer requirements, and the response is also immediate, it is always recommended to go for this travel provided you qualify for it. On the other hand, it is better to go for the traditional nonimmigrant Visa in the following scenarios:
If you plan to stay in the US for more than 90 days.
If you plan to study in the US.
If you intend to receive compensation for your work during the stay in the US then you must apply for a Visa. Even if the work is of a few hours, such as reporters, artists, etc., then also you need to apply via Visa.
If you plan to travel with ESTA, then it is very important for you to know that you won't be allowed to renew, stretch or change the reason for your trip. You can't even modify its status. This means you need to be very sure on the purpose and the length of the trip.
If you plan to get married in the US, then also it is better to apply for the traditional nonimmigrant Visa.
Lastly, if you have any intention of applying for a US citizenship, then also you need to apply for a Visa. Remember, ESTA won't allow you to modify or update your status, and nor would it allow you to apply for citizenship.