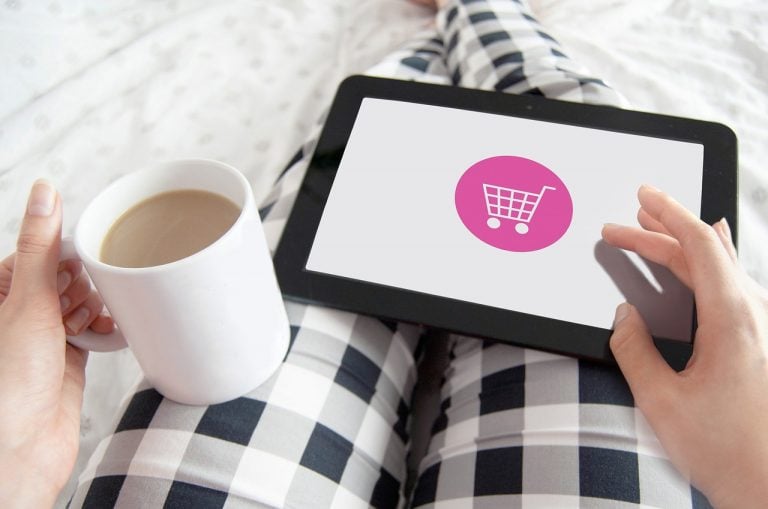 Whether you're just trying to get an e-commerce based business off the ground or you've been running your business online for years, you've probably heard a few things about using the cloud to make your business run efficiently. That's because cloud computing can be an excellent way to allow your business to adjust to the needs of your clients based on how things change for both your business and theirs. A great business is able to respond to the needs of their clients at all times, and working through the cloud gives your business a big advantage as far as doing that successfully. Here are a few of the big benefits of using cloud computing for your e-commerce based business!

Q4 2019 hedge fund letters, conferences and more
Speed, Speed, Speed
In the 1990s television show Boy Meets World, beloved educator George Feeny criticizes his class' lack of patience by telling them that their generation "gets a new web page every six seconds." Today's shoppers are even more impatient than Mr. Feeny thought, as according to Neil Patel, 40 percent of internet shoppers will disappear without making a purchase if the web page takes longer than three seconds to load.
Fund Manager Profile: Zhang Hui Of China's Southern Asset Management
Historically, the Chinese market has been relatively isolated from international investors, but much is changing there now, making China virtually impossible for the diversified investor to ignore. Earlier this year, CNBC pointed to signs that Chinese regulators may start easing up on their scrutiny of companies after months of clamping down on tech firms. That Read More
With our society getting busier than ever, it's important that your business is able to give customers what they need without wasting a single second. Cloud computing allows you to do exactly that because the cloud has all of your information ready to go and is constantly updating itself to present in the most efficient way possible. A second seems like nothing, but when a single wasted second costs you a sale, it can be a costly error.
Stability Matters
As important as speed is, it's really job no. 2 of your website experience when you're conducting e-commerce with your customers. Job no. 1 is providing a simple, straightforward process that allows your customers to get what they want from your company in the most efficient manner possible. That means providing a stable website that's going to work well and allow your customers to find what they want, place their order and make their payment.
Cloud computing makes it easy for your site to handle the traffic at any time of the day so that you can make sales even when your business has closed for the day. Remember, the average person makes upwards of 35,000 decisions a day, and if you give them a reason to regret their decision with a suboptimal experience on your website, they'll make another quick decision to go with your competitor.
Optimizing the Workload
With many businesses, certain parts of the year are going to be busier than others. Sometimes, that's because of the type of product or service that you provide, and sometimes, that's because of the purchasing power that your target market has. For example, if one of your biggest clients is the federal government, October is likely to be a busy time for you because the government's fiscal year begins on October 1. When that date arrives, the decision-makers will likely be ready to make big purchases, and your site needs to be ready to handle the demand.
Cloud computing can really pay off here because it allows you to streamline the process of creating labels and packaging supplies because you've already got the information stored on the cloud and can access it in seconds. In turn, that allows you to get orders out as fast as possible so that your most important clients aren't waiting on what they need for any longer than absolutely necessary. When you optimize the logistics of getting things from origin to consumption as quickly as possible, you get happy customers, and happy customers turn into repeat customers.
Paying the Debt
For an e-commerce based business, paying the debt doesn't refer to anything financial. This refers to a company's technical debt, which is a company's tendency to opt for the short-term fix over a more time-consuming option that will be much better for the company over time. However, much like an aging team that keeps adding veterans and trading draft picks to try to win a title, the bill eventually comes due when a company ignores its technical debt for too long, and it comes due in the form of being unable to keep up with newer technologies rolled out by your competitors. If you've neglected your technical debt, you might find yourself unable to match a new feature because your older servers just can't provide that service, a truly frustrating situation with no simple solution.
Migrating to the cloud before that reality can help prevent this problem. According to Wavestone US, the cloud mitigates the issue of your older hardware being unable to support new software because the cloud is constantly updating itself. The cloud doesn't have to worry about the infrastructure that exists with a business' hardware, because the cloud is always adjusting itself to handle newer software and make sure that it's fully compatible. Moving to the cloud isn't a magic pill that can solve everything that ails your business, but it's a massive step in the right direction and can help you get your technical debt under control -- and when your technical debt is under control, you're much better positioned to serve your customers.
Safe and Secure
When money changes hands online, there's always the risk of a nefarious attacker trying to mess with the transaction and use it to their own advantage. Because attacks are always changing, it's crucial for your business to be changing with them, and the cloud allows you to do exactly that. There's no way to guarantee safety in sending and receiving payment, of course, but the cloud gives you the opportunity to minimize risk and let clients see your business as a proactive company that looks out for them. That's a great reputation for your business to get.
Remember, the cloud isn't a perfect solution, but it can make a real difference in making your business as efficient as possible in everything that you do. When you make things efficient, safe and simple for your customers, they'll reward you in the best way possible -- by giving you their business many times over!
---
About the Author

Saif Abbas is a writer, part-time entrepreneur and digital marketing consultant that has worked with Fortune 500 brands and top startups across the globe. He is also a regular contributor to media outlets, including Huffington Post, Drift, Forbes, Ahref, Moz, Search Engine Land, and others.
Updated on