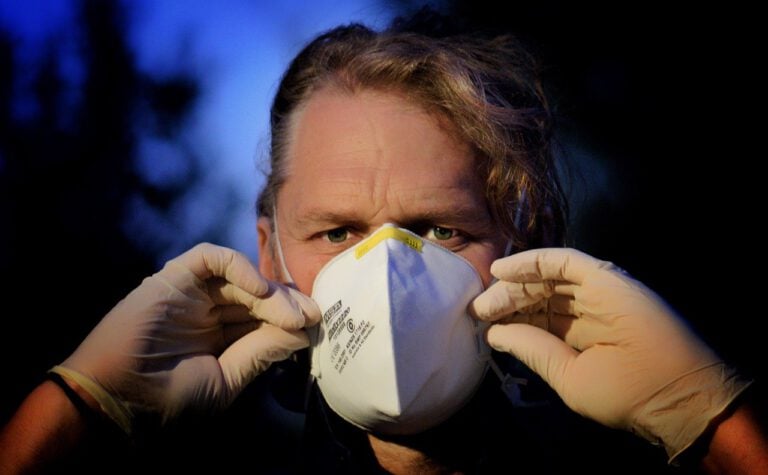 Fight for the Future is launching a major new campaign to defend civil liberties and human rights during the COVID-19 pandemic. The campaign involves people taking a pledge to listen to public health experts do their part to flatten the curve / slow down the spread of COVID-19, and also to actively fight back against attacks on civil liberties and human rights.
Campaign link: https://www.takethisseriously.org 
Q4 2019 hedge fund letters, conferences and more
Greenlight Capital Full Q2 2021 Letter: Einhorn Thinks Inflation Is Here To Stay
David Einhorn's Greenlight Capital returned -2.9% in the second quarter of 2021 compared to 8.5% for the S&P 500. According to a copy of the fund's letter, which ValueWalk has reviewed, longs contributed 5.2% in the quarter while short positions detracted 4.6%. Q2 2021 hedge fund letters, conferences and more Macro positions detracted 3.3% from Read More
Seriousness Of The Virus
Our core message is that this virus is extremely and that we need to take it seriously. We encourage the public, governments, and corporations to heed the recommendations of public health officials. We've also launched Stay At Home Fest, an online calendar of livestreamed events, to encourage social distancing. We also must remain vigilant and beat back attempts to exploit this crisis to undermine fundamental rights and freedoms.
We've already seen some dangerous proposals with no basis in medical science, such as the DOJ requesting the power to indefinitely detain people without a warrant, facial recognition surveillance companies seeing the crisis as a business opportunity, and the potential of mass collection of cell phone location data. We don't think it's enough to call for privacy protections. We need to draw some clear lines in the sand.
A Call To Protect Civil Liberties And Human Rights
The page contains an open letter that gets specific, calling for governments and companies to avoid responses to Covid-19 that:
Increase invasive surveillance or monitoring of our movements and communications, or require companies to hand over our personal data to the government.
Censor free speech or limit the free flow of information. Medical professionals should be free to speak out, and members of the public should be free to question and debate. Governments and social media companies should increase transparency.
Unnecessarily restrict our freedom of movement. When medical experts deem it necessary, we should close down schools, businesses, and public gatherings. But governments should not use the threat of violence, fines, or imprisonment to enforce shelter-in-place orders. There should be no checkpoints, random stops, or overly restrictive curfews that don't have a public health benefit.
Undermine due process and the rule of law. There must be no indefinite detention without trial, and no suspension of other basic constitutional and human rights. Law enforcement has no authority to detain or question people without reasonable suspicion, and that should not change under quarantine.