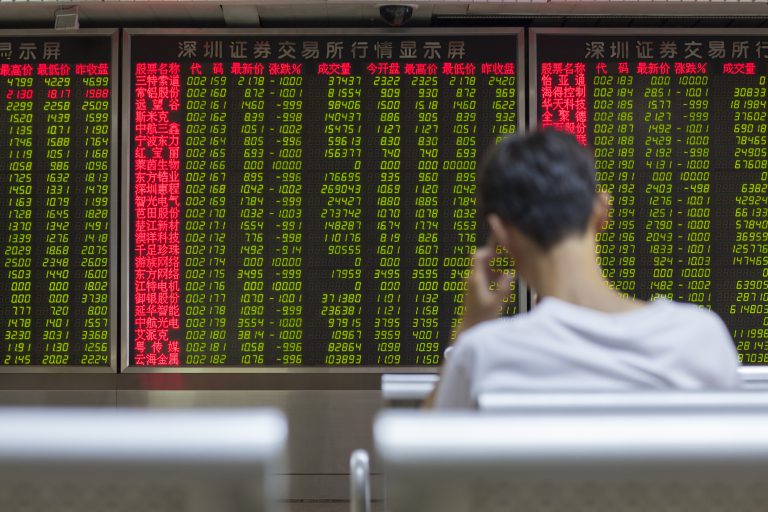 Most businesses fail because they lack the cash required to get their ideas off the ground. Others fail shortly after the early stages of their existence. And it's not unheard of for international giant corporations to go bust with seemingly little warning. That is especially true during an economic downturn, especially an unexpected one like the recession we see today.
Q4 2019 hedge fund letters, conferences and more
Just as seed capital is crucial at the start of a company's life to hire key staff, buy inventory, market the company and fund production; cash is also required throughout a business's life cycle.
Jim Chanos Unveils Lastest Short As Fund Manager Bets On Further Market Declines
Jim Chanos has a new short target in his sights. Earlier this week, the hedge fund manager disclosed that he is betting against "legacy" data centers that face growing competition from the trio of technology giants, which have previously been their biggest customers. The fund manager, who is best known for his winning bet against Read More
The good news is, investors are there waiting willingly to invest in you and help grow your business. Individuals and institutions are ready to invest in the hope for a higher return. Strong economies with forecast growth are the perfect investment climate as they generate confidence and security.
A strong economy is supported by a strong government surplus and low debt. These metrics means the government is in a good position to face the challenges of global economic uncertainty. Investors will feel assured that the economy in which they operate are well-equipped to support them.
What an economic downturn means for startups
Economic growth is accounted for by the accumulation of capital stock, increases in labour productivity and technological advancement. Each of which, subsequently rely heavily on investment boots.
Indicated in the graph above, we can see the responsiveness of business investment to the fluctuations in economic growth. At any given moment we can observe that as economic growth, measured in GDP increases, it is accompanied by a larger increase in business investment. Likewise, as the percentage of GDP growth curtails, so too does the percentage of business investment by a larger proportion.
There are no better investment incentives than a strong economy and economic growth.
What about when things aren't looking so healthy? An economy riddled with government debt, poor aggregate demand and uncertainty make for less appealing circumstances to expand investment portfolios.
During an economic downturn, an investment may be needed more than ever to sustain operations. Yet, it's unlikely for a business to be able to attract an appropriate level of investment. Such an environment presents greater risk and weak prospects for higher returns, meaning investors have no motivation to take such risk.
So, how can businesses rise above the weight of a heavy, dead economy, to reach out to and attract investment in an economic downturn? For a start, they probably can't do it alone.
Public and investor relations can create the bridge required to bring together your company and the most fitting investor. Whether that's a private equity injection or venture capital assistance. The key to establishing relations and engaging with investors in an increasingly volatile and competitive economic climate is projecting your company value clearly.
Strategic positioning
When confidence is low and investment seems bleak; strategic positioning is a good way to differentiate your business from the rest. Showcase the value your company adds to the market and position yourself as a market leader. Further, be sure to distinguish your business as one that will surely survive the economic downturn.
Honing in your strengths and drawing attention to the defining feature of your business will shape a picture of the market that would simply be incomplete without you. The cyclical nature of the economic system means that a downturn has to give way to recovery sooner or later.
Investors anticipate those who are most likely to make it through the hard times. Further, those companies who 'complete' their market will be attractive long-term investment opportunities.
Effective strategic positioning will enable a company to remain competitive in the following areas: quality, cost, speed, innovation, flexibility and service. As such, it should be made clear that your company is most efficient in each area. Meaning, there's little need for investors to continue souring your market, once they come into contact with you.
Company profile raising
Similarly to strategic positioning, company profile rasing could be the saving grace when it comes to sourcing funds by going public. Prior to an IPO, a private company may have found success in sourcing finance from early investors, such as angel investors or venture capitalists.
The UK IPO market has been incredibly responsive to the state of the economy. Evidence of this is found when we examine the effects of the financial crash in 2008. It resulted in a year with the least number of IPOs.
Just 4 years after 2014's crash in oil prices, Energean produced the largest London oil and gas IPO in 2018. Its market capitalisation of $4.4 billion owes a great deal to the public relations and investor relations efforts in raising their company profile.
In the run-up to Energean's IPO, its corporate profile was raised through high profile meetings and interviews, and effective press coverage. These PR elements combined with sound investor relations meant that Energeans expansion was met with eager and confident investors.
Building trust
Angel Gurria, Secretary-General of the OECD says that "trust is the spinal cord of economics" It cannot be understated and is needed more than ever in periods of economic uncertainty. The element of trust between investor and investment (in this case, your business) has a positive and large impact on the ability to attract investment.
Businesses can utilise different trust-strategies in an effort to boost the confidence of prospective investors: signalling similarity, exhibit competence and commitment, forming an emotional connection, providing transparency across accounts and projecting realistic returns.
These trust-strategies should be done in combination with one another. By providing complete and transparent information to the investor community, effective risk analysis and ROI can be calculated. Not only will this level of trust help them, but it will also help businesses who need expert advice on their future finances.
In the long run, being open and transparent with company accounts and metrics could either speed up the investment process or help a failing business understand when its time to stop operations and save costs.
Be open to alternative sources of capital in an economic downturn
In many respects, an economic downturn often puts a heavy burden on the wider financial markets. With this can come some high-value opportunities for individual new investors.
Individuals that were previously priced out of making meaningful revenue from the stocks, bonds, real estate and private businesses in a booming economy; can now take advantage of fallen asset prices.
Businesses in need of immediate salvation should welcome new investors wholeheartedly. A small injection boost of cash for a business on its knees could make for a potentially high yielding investment opportunity for angel investors and venture capitalists.
Even in the most damaged economies, there are savers, institutions and individual investors who are looking for a clear reason to invest. With a clear IR strategy and effective communication; businesses can take to the stage and shine in all entrepreneurial glory to leave them no choice but to invest.
Updated on