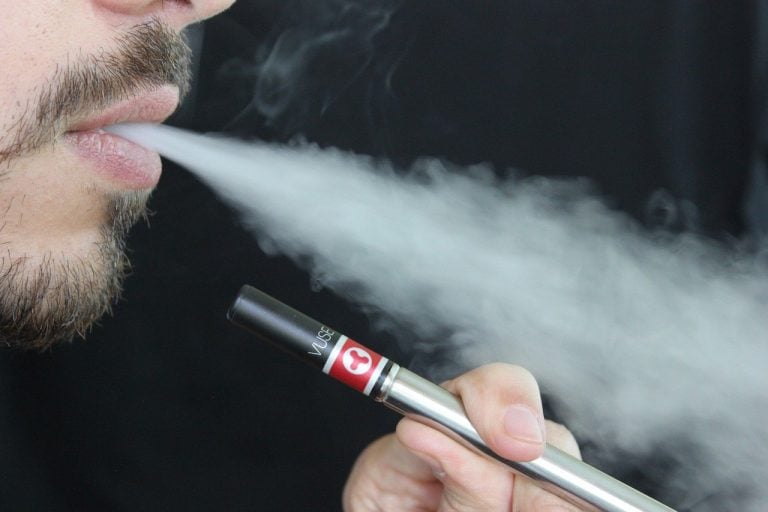 Vaping has become an increasingly popular alternative to smoking traditional cigarettes and cannabis. However, health officials are sounding the alarm. Earlier this year, the FDA banned manufacturers from making and selling favored e-cigarette cartridges in response to a wave of vaping-related illnesses and deaths in 2019. At the end of January, the Centers for Disease Control (CDC) released an update to its investigation into e-cigarette, or vaping, product use-associated lung injury (EVALI); citing more than 2,700 confirmed cases of EVALI hospitalizations. But how does all this news affect e-cigarette consumers?
A new study by Harmony Healthcare IT sought to answer those questions. They surveyed 1,800 adults between the ages of 18 and 35 who regularly use vaping products and found the majority (79-percent) say they feel 'safe' vaping, despite the threat of illness and death. The general perception is that vaping is healthier than the "alternatives." Roughly three-quarters of vapers believe vaping is healthier than smoking cigarettes, 60-percent believe it's healthier than drinking, and 39% believe it's healthier than smoking cannabis.
Q4 2019 hedge fund letters, conferences and more
Corsair Capital Profits From Goldman Sachs' SPACs [Exclusive]
Corsair Capital, the event-driven long-short equity hedge fund, gained 6.6% net during the second quarter, bringing its year-to-date performance to 17.5%. Q2 2021 hedge fund letters, conferences and more According to a copy of the hedge fund's second-quarter letter to investors, a copy of which of ValueWalk has been able to review, the largest contributor Read More
Comparison Of Those Who Vape Cannabis VS Nicotine
When asked about their awareness of EVALI, nearly eight-in-ten underestimated the extent of the cases. Some 79-percent of respondents thought fewer than 500 people had fallen ill as a result of e-cigarettes, when the actual data showed confirmed cases were three times higher. But young adult vapers seem to be weighing their options. More than half said they are concerned about recent vaping-related illnesses and deaths, and 50-percent said they reduced the amount and frequency they vape because of the news. However, 36-percent said they would continue to vape even if someone they knew fell sick as a result of the products.
Breaking down the demographics of young vaping consumers, 41-percent vapes nicotine, 30-percent vapes cannabis, and 27-percent says they use both products. Nicotine e-cigarette users are more aggressive consumers, according to the research, 31-percent of users who vape nicotine finish an e-cigarette cartridge in less than two days, compared to 23-percent of those who vape cannabis. However, those who vape cannabis spend nearly twice as much on products each month.