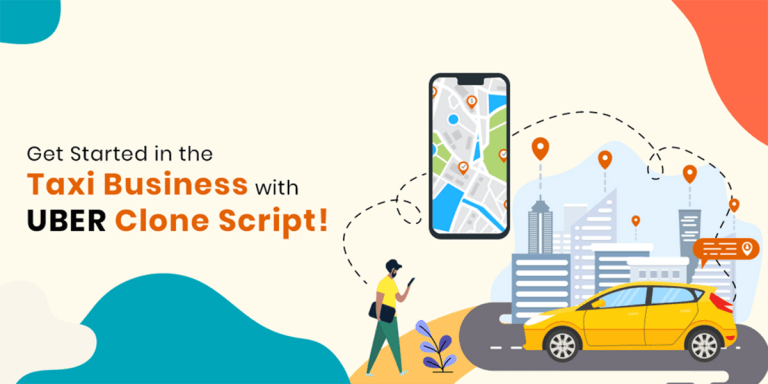 Are you a Hustler? Are you a person who doesn't just want to stick to your 9 to 5 job and want to start a business that could earn you handsome money? What if I tell you that investing your valuable time and money in the starting Uber-like business in your city could be rewarding startup idea. Uber matches those who are looking for riders to those who provide the driving services. And by being the aggregator, Uber has earned a fortune within these 10 years. Uber has not only expanded its network into the taxi business but it also has adopted this on-demand idea into the Food industry as well. You might ask How can you start Uber clone business in your city?
You may also surmise about the cost of starting the business as well. In this article, I have explained how you can do that, that too in your budget.
Q4 2019 hedge fund letters, conferences and more
Hedge Fund Launches Jump Despite Equity Market Declines
Last year was a bumper year for hedge fund launches. According to a Hedge Fund Research report released towards the end of March, 614 new funds hit the market in 2021. That was the highest number of launches since 2017, when a record 735 new hedge funds were rolled out to investors. What's interesting about Read More
What Are the Ways You Can Start Uber Clone App?
Basically, there are two ways you can build your uber like app and get started in the on-demand business. The first one is custom uber like app development which is a little bit costly but an efficient approach. It could take you 10 to 12 weeks to complete the app development.
The other one is an easy and cost-effective approach. All you have to do is buy a ready-made Uber clone script, host it on your server and start your business. These are Whitelabel solutions so you can rebrand the script and start your business by new branding and a new name. There are several app development companies that sell these ready-made taxi solutions.
What Unique Features You Should Include in Your Uber Clone App?
If you are going for the custom app development, then you can develop and add features according to your convenience. However, it doesn't mean that you can't add new features in the clone app.
In the market, there are many ready to go uber clone solutions which are not fully developed. But you can add custom features as well. So let's dig deeper into the custom features that you must look out for in any Uber clone script.
If you are buying an uber clone app, then you will have all the basic functions. However, if you want to stand out among other competitors, then these unique features will help you lure more customers.
Manage Trip Parameters
Your app must-have features that allow the rider to choose options such as wheelchair and baby seat for elderly users and toddlers respectively.
Car Pooling
By providing a carpooling option in your app, you let your passengers share their ride with another rider who is heading to the same destination. It also makes the trip much cheaper than riding solo.
Prime Membership with riders
You can also add a feature for your prime members who uses the app on a frequent basis. For that, you could provide them with different packages that either offer them free rides up to a few kilometers or promo code for discounts.
Waitlist
You may find it irritating to refresh the app over and over again during peak hours. To avoid this, you could add yourself to a waiting list. The application will send you a confirmation when it will be time to.
Request a favorite Driver
This feature provides you an opportunity to hire your regular and trustworthy driver if the one is working at the moment. These preferences are based on the rating you gave to the particular driver after your last trip.
These were the unique features you could integrate to make your app stand out among others.
However, if you want to go with MVP (Minimum viable product) of uber clone, you should include the following basic features.
Passenger App
Registration
Bookings
Tracking
Price Calculator
Payments
Push Notifications
Contact & Feedbacks
Personal Profile
Driver App
Registration & Profile Editing
Bookings
Push Notifications
Navigation
Estimated Cost & Earning Tab
Messaging & call
Driver Support
Admin DashBoard (Your)
General Monitoring
Navigation suggestions
Revenue & Payrolls
Forming the database
How Much Does Uber Clone Cost?
This one might be the foremost question you think of.
Custom development for uber like app can cost you way more than Uber clone. Since uber scripts are ready-made solutions, the development company doesn't have to work on developing features. Custom development takes more time to develop so it costs you more.
Generally, Uber Clone script may cost you between $3k to $7k according to the company you select and customization of features.
Conclusion:
Uber-like app development as a startup idea is no doubt a lucrative business idea. Since the entry barrier for this business is low compared to other businesses, with the feature-rich platform you sure can hit the jackpot. Make sure you are selecting the right development partner for Buying Uber clone solution.
Updated on