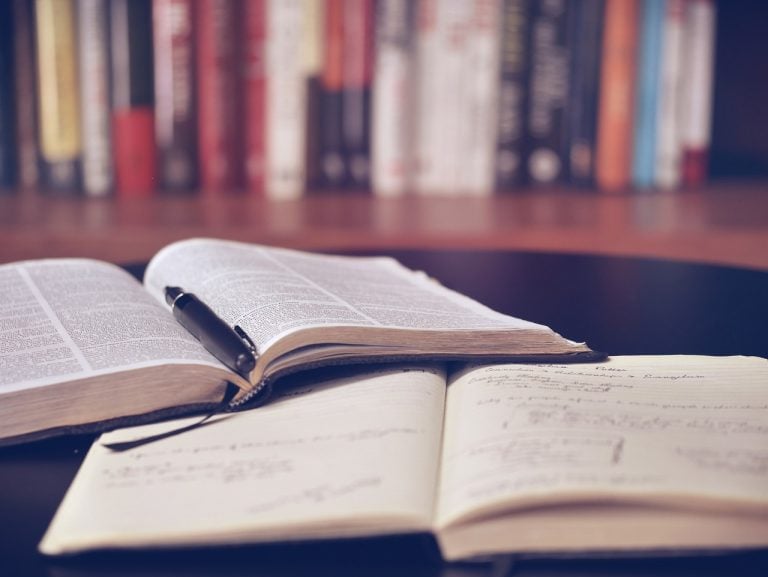 President Donald Trump released his 2021 budget on Monday. One not so big surprise in the budget is the proposal to end the student loan forgiveness program and subsidized student loans. This is in sharp contrast to his Democratic presidential challengers, who are in favor of free college and debt forgiveness.

Ending the student loan forgiveness program?
Trump's 2021 budget — entitled A Budget for America's Future — proposes $170 billion in cuts for student loan spending. The budget, if approved, would reduce repayment options for borrowers and end the popular loan forgiveness program.
This is not the first time Trump has proposed scrapping the student loan forgiveness program. This is the fourth time in a row. So far, Congress has never approved the proposal, and it isn't expected to this year either.
This Is What Hedge Funds Will Need To Do To Succeed In The Long Term
Last year was a banner year for hedge funds in general, as the industry attracted $31 billion worth of net inflows, according to data from HFM. That total included a challenging fourth quarter, in which investors pulled more than $23 billion from hedge funds. HFM reported $12 billion in inflows for the first quarter following Read More
The student loan forgiveness program benefits not-for-profit and public sector workers. The program waives the remaining federal student loans of eligible borrowers, provided they made payments for ten years.
The program was signed into law in 2017 by then-President George W. Bush. The program gives incentives to workers to remain in low-paying public-sector jobs and pay their student debt.
Even though the program offers benefits, it is not without issues. Not all federal loans or repayment plans qualify for a waiver. According to Department of Education data, only 1% of the 110,000 people who applied under the forgiveness program received the waiver as of September. In fact, the American Federation of Teachers union has sued the Department of Education for mismanagement of the program.
Other proposals in Trump's 2021 budget
In addition to the student loan forgiveness program, Trump's 2021 budget also proposes to eliminate subsidized student loans. The end of subsidized student loans would mean that the federal government would no more bear the interest cost on federal student loans while borrowers are in school.
Trump's 2021 budget also proposes to limit Parent PLUS borrowing and Graduate Borrowing. Parent PLUS borrowing allows parents to meet the undergraduate education costs of their dependent children. Graduate student loans, on the other hand, allow borrowers to fund their graduate school education.
Parent PLUS loans carry a high interest rate of about 7%. Thus, it could lead to financial woes for those in or near retirement. Trump proposes to limit such loans to ensure that parents, grandparents and graduate students borrow less, thus reducing financial hardship and potential default.
Trump's biggest push is at the K-12 level. The budget proposes a $5 billion tax break to support private school tuition and other education-related expenses. Such a measure could appeal to parents looking for more school choices. The same proposal was included in last year's budget as well, but it failed to gain support.
If the proposal is passed this year, it could prove a significant shift of federal tax money to private education. Moreover, Trump's proposals, if approved, would reduce the federal role in education and allow states to set their own priorities.
Are the cuts needed?
Overall, Trump's 2021 budget proposes to slash the U.S. Department of Education's budget by $5.6 billion, or nearly 8%, to $66.6 billion. This proposed cut is less severe than what was proposed last year when Trump called for about a 10% cut in the department's spending.
Still, any cut in education spending will not sit well with the public. A recent study by Pew Charitable Trusts found that 80% of  Americans want the government to make it easier for them to repay their student loans. According to a separate poll from Hill-HarrisX, about 60% of registered voters say they are in favor of canceling all existing student loan debt.
It seems Democratic presidential candidates are aware of the public sentiment. They are promising to cancel most outstanding student loan debt. For instance, Bernie Sanders has a plan to cancel $1.6 trillion in outstanding student loans. Elizabeth Warren proposes to waive $50,000 in student debt for those with household incomes of less than $100,000. Those who earn between $100,000 and $250,000 would get a waiver on a sliding scale.
Currently, student loan debt is the second-biggest consumer debt category after mortgages in the U.S. About 45 million Americans owe $1.6 trillion in student loan debt, or about $29,200 per borrower.
Updated on