Thought leadership marketing tips by Carol Lin Vieira, Partner and VP of Corporate Marketing and Communications, BX3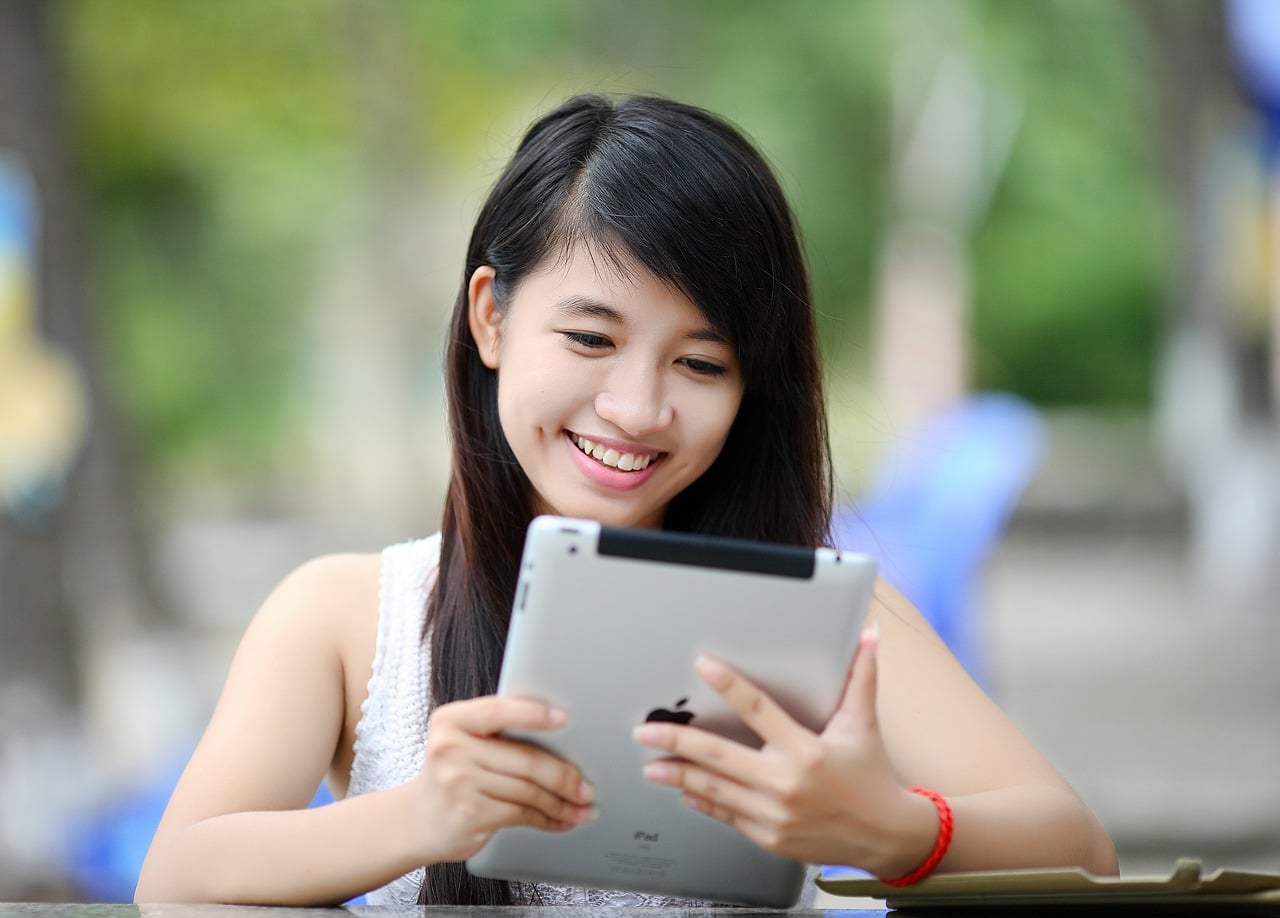 Not so long ago, the term '"thought leader" meant some TV talking head going on about topics that were really in the weeds like modern portfolio theory or was in the throes of their latest book tour. In other words, the leader in question generally referred to a person, not a brand. In recent years, though, thought leadership marketing has morphed from a single person's point of view into a broader strategy within a brand's marketing and communications arsenal.
What does thought leadership marketing mean for an organization in 2020? It's a way to set your organization apart from your competitors in a way that shifts the focus from your products or service offerings, to the smart, capable, experienced professionals behind the brand. Before they even visit your website or follow you on social media, thought leadership marketing can foster trust in your brand from would-be buyers and prospects. Someone who has read your op-ed or seen you quoted time and again on an issue is likely to believe you're credible without even ever having seen a single brand ad. Moreover, beyond generating brand awareness, thought leadership marketing begets warm leads for your sales process.
Thought leadership marketing explained
In this day and age, thought leadership isn't solely centered around a person—though it certainly can be. The concept has broadened to envelop brand identity. This is a good thing. More specifically, thought leadership has found a natural resting place: content marketing.
As defined by the Content Marketing Institute, "content marketing is a strategic marketing approach focused on creating and distributing valuable, relevant, and consistent content to attract and retain a clearly defined audience — and ultimately, to drive profitable customer action." Under this umbrella definition, content could anything from a gated e-book or a blog post to an interactive infographic.
Thought leadership content, more specifically, is a body of work that demonstrates your deep understanding of an issue, and highlights your standing as a subject matter expert. It is content that doesn't exist solely to sell a product but rather, is created for the purpose of contributing meaningful insight to an argument, and is by nature helpful, instructional, and educational to its audiences.
If content marketing were a family, thought leadership would be its smart, charismatic, educated cousin —the one you actually want to talk to at weddings and reunions.
How to start a thought leadership marketing program
Before you get your thought leadership marketing program underway, you need to consider how your marketing channels fit together and make sure they're aligned. For instance, if your PR team isn't talking to your SEO or social media team, that's a miss. On the other hand, if you are a start-up with one PR/marketing person wearing multiple hats, congratulations! Your channels are already working in tandem.
Thought leadership content distribution
When we talk about marketing channel alignment, we're talking about understanding and embracing the PESO model, developed by marketing and PR guru Gini Dietrich. PESO, which stands for Paid, Earned, Shared, and Owned media, takes and merges together the four media types:
Paid media: Social media advertising, sponsored content, and email marketing
Earned media: Publicity or media relations; e.g. having a newspaper or publication quote or write about you, or placing a bylined article on a third-party site
Shared media: Social media; e.g. Twitter, Facebook, LinkedIn, Instagram
Owned media: Content that you own and either lives on your website or blog, or is content that you've written and have been able to place externally. You control the messaging and tell the story in a way you want it told.
Thought leadership marketing lives in the earned, shared, and owned buckets of the PESO model.
With regards to earned media—that is, the media placements that you work for via media relations—as any PR person will tell you, newsrooms are smaller than ever. The brand that can provide a news outlet with thoughtful, timely content (including expert quotes or well-written op-eds) will be the one to get featured. It's not enough to send a press release over the wire. It's also not enough to simply share company updates or relevant industry tidbits or engage with influencers and targets over social media—though all these things are important.
Brands need to consistently monitor the news, identify opportunities to insert their own take (known as newsjacking), and develop content related to these events. This brings us to owned media, arguably the largest and most important bucket for thought leadership content marketing. Why should owned media be front and center, you might ask? Because a piece of high-quality, owned content can serve as the cornerstone of a brand's thought leadership strategy and in turn, feed into numerous earned and shared media campaigns. (The SEO experts out there will be nodding their heads right about now: What I just outlined above is why the idea of a pillar page and derivative content work so well.)
Thought leadership content creation
Once you've locked in your PESO strategy, it's time to produce that quality thought leadership content. How can startups and small brands that don't have easy access to writers or freelancers throw their hat in the ring?
Speak to your passion
One way to start growing your thought leadership footprint is to begin by speaking to your passion: Why does your brand exist? What impact do you intend to make?
For example, one of BX3's clients, LOUD Capital, a venture capital firm based out of Columbus, Ohio, with eight offices worldwide, focuses on early-stage companies that impact society for the better. Recently LOUD has made waves for its partnership with the Chicago Bulls to create a pitch competition designed to encourage underserved populations to apply, including a dedicated article in Forbes.
But prior to appearing in the longstanding financial magazine, LOUD Capital did a Q&A for Arianna Huffington's site Thrive Global, talking about the need to invest in women in VC, a traditionally underrepresented group in the space.
"Since Day One, LOUD has focused on showcasing how VC can apply to and benefit everyone. Of our portfolio companies, 48 percent are owned by minorities, including women. To address this issue — the lack of VC dollars going to women — LOUD Capital is developing a pilot women's wealth innovation initiative that will expose women to and encourage them to engage with the global venture capital sector to create real impact," said Dr. Navin Goyal, co-founder and CEO of LOUD Capital.
By initially contributing to Thrive Global, LOUD was able to convey the spirit behind the brand's vision—namely, "VC for Good." The subsequent campaign with the Chicago Bulls solidified the brand's reputation as a VC firm that stands up for social impact.
Show, don't tell, your brand ethos
My colleague Anne Szustek Talbot and I were recently guests on B2B marketing agency Motion's podcast "Tech Qualified" to talk specifically about how tech companies can leverage thought leadership. You can catch the episode here.
During the podcast, we spoke about BX3's recent rebrand and the firm's journey since our inception. Our rebranding announcement doesn't sit in a vacuum, however. Using a thought leadership content play, we explained the rationale for why startups need a new kind of investment bank in a BX3 op-ed syndicated to cult tech site Hacker Noon.
The op-ed essentially made the case for why BX3 exists, though never once did we reference our company or our services directly. Instead, we make the case for why firms that fundraise for start-ups should also provide necessary business services to help them reach the next level. Writes one of our partners:
"An ideal investment banker for startups will not only coach founders and help raise them capital, but help them build the business itself, filling in any gaps in legal, accounting, tax, operations, or marketing that might slow down progress."
Conclusion
Quality content marketing that embodies thought leadership characteristics ultimately hinges on the journalistic adage of "show, don't tell." It serves to illustrate for content consumers why they need something, rather than give a direct pitch.
Done right, thought leadership marketing can be a powerful tool to adopt into your present market strategy. It not only enhances your brand reputation, it bolsters your SEO efforts and ultimately, helps validate your brand as a serious competitor in a crowded sector.
And it will give that cool cousin a conversation opener with you during cocktail hour at the next family wedding.