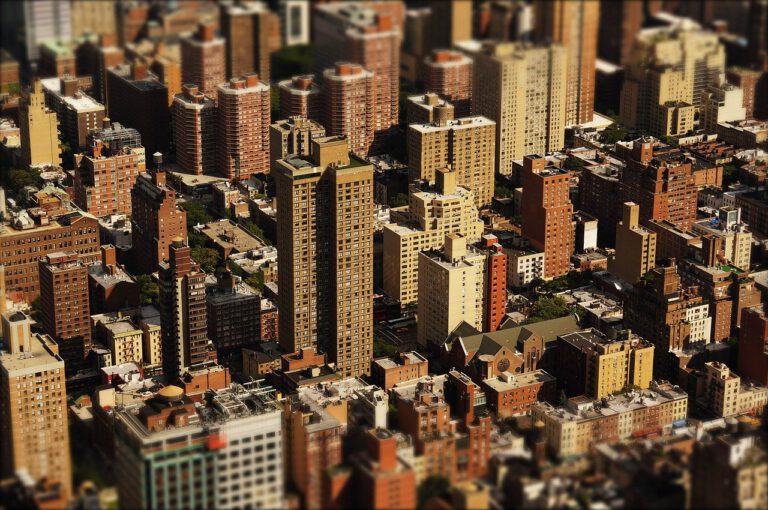 Investing directly in physical real estate can be a big-ticket affair. And it's not a highly liquid investment vehicle. Real estate investment funds (REITs) and real estate mutual funds have made it easy for people to start investing in the real estate sector. There are a number of similarities between REITs and real estate funds. But there are also several differences that you should know before deciding which one would serve you better. That's what we will look at in this REITs vs real estate funds comparison.
Q3 2020 hedge fund letters, conferences and more
Both REITs and real estate funds are designed for investors who want to allocate a portion of their portfolio to the real estate market without having to buy physical property. They also provide far more liquidity than the physical real estate. The US real estate sector has come a long way since the 2008 crisis.
Star hedge fund macro trader Colin Lancaster warns: Inflation is back
Talk of inflation has been swirling for some time amid all the stimulus that's been pouring into the market and the soaring debt levels in the U.S. The Federal Reserve has said that any inflation that does occur will be temporary, but one hedge fund macro trader says there are plenty of reasons not to Read More
Real estate investment trusts (REITs)
An REIT is a trust, corporation or association that owns a portfolio of income-producing properties or mortgages. It trades on a stock exchange just like regular stocks and exchange-traded funds (ETFs). REITs are required by law to distribute at least 90% of their taxable income to investors in the form of dividends.
That's why they appeal to investors interested in steady cash flow. Remember that the dividend is taxed as ordinary income. REITs generate revenue through rents, leases, and mortgages. They can invest in both residential and commercial properties including office buildings, warehouses, apartments, and retail spaces.
There are three main types of REITs: Equity REIT, mortgage REIT, and hybrid REIT. An equity REIT owns and operates physical properties such as apartments, office spaces, and hotels. Mortgage REITs typically invest in commercial or residential mortgages. They can purchase mortgage-backed securities, existing mortgages, or lend money for mortgages. Hybrid REITs are a combination of the two.
Real estate funds
Real estate funds are professionally-managed mutual funds. You can buy or sell shares of the real estate mutual fund at its current net asset value (NAV). Mutual funds declare their NAVs at the end of the trading day. Unlike REITs, they don't trade on a stock exchange. You can purchase shares of a real estate fund directly through the investment company.
Real estate funds offer greater diversification that REITs. They invest in commercial properties, residential properties, and land. They can also invest in REIT stocks and other real estate-related stocks.
Real estate funds don't focus on providing short-term income to investors. They focus on increasing the value of their investments through price appreciation. Real estate funds are more suitable for long-term investors. You won't realize the gains until you sell, though some real estate funds also provide dividend income.
Since the real estate funds are managed by a team of professionals, they benefit from the knowledge of industry experts. It also means that they typically have a higher expense ratio than REITs. For instance, the Pimco Real Estate Real Return Strategy Fund has a gross expense ratio of 2.09%.
REITs vs real estate funds: The same vulnerabilities
Both REITs and real estate funds investment primarily in real estate-related assets. They both provide you a great degree of liquidity in an illiquid asset class. To a certain extent, real estate also acts as a hedge against inflation. Property prices and rents go up in times of high inflation.
Being sector-specific makes them more volatile than funds that have an exposure to multiple sectors. Both REITs and real estate funds will suffer if the real estate market witnesses a slowdown or crisis. In contrast, the S&P 500 index is much more diversified. It consists of assets from at least 11 different sectors, and REITs are just one of them.
The real estate sector is also sensitive to wages, monetary policy, interest rates, and the mobilization of labor forces. You have to consider these factors to decide whether you should invest in the real estate sector.
REITs vs real estate funds: Which is better?
REITs and real estate funds have much lower investment minimums than physical assets. They also provide greater diversification within the sector to help mitigate risk.
Between the two, real estate funds are more diversified than REITs. Real estate funds also benefit from the expertise of professional managers. They provide capital appreciation in the medium-to-long-term. But they also have a relatively higher expense ratio.
REITs are more suitable for investors seeking a steady income in the form of dividends. The Securities and Exchange Commission (SEC) requires REITs to distribute at least 90% of their taxable income to investors in the form of dividends.