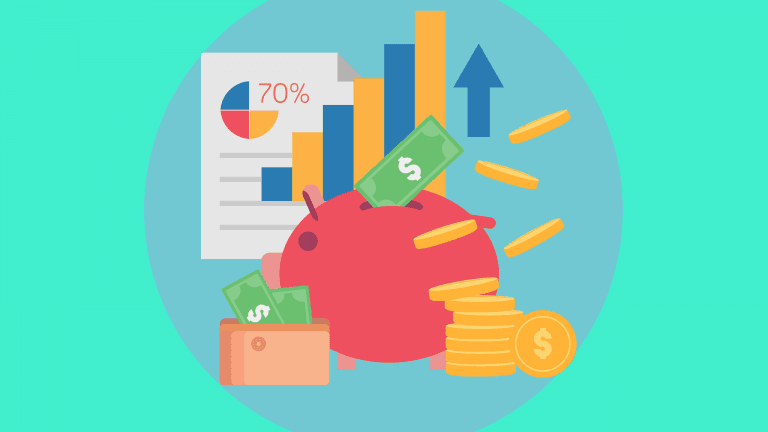 With the closing of the comment period on the Securities and Exchange Commission (SEC)'s proposed new rules on proxy voting advisers and shareholder proposal submission thresholds, a small band of activists formed part of the cavalry determined to halt or water down the reforms.
Unsurprisingly, proxy voting advisers were judged more in need of defense than shareholder proposals, which are an infrequent tactic for hedge fund activists. Even rarer are activist shareholder proposals in consecutive years – the main target of the SEC's reforms.
Q4 2019 hedge fund letters, conferences and more
Crypto Hedge Fund Three Arrows Blows Up, Others Could Follow
A few years ago, crypto hedge funds were all the rage. As cryptocurrencies rose in value, hundreds of hedge funds specializing in digital assets launched to try and capitalize on investor demand. Some of these funds recorded double-digit gains in 2020 and 2021 as cryptocurrencies surged in value. However, this year, cryptocurrencies have been under Read More
ISS and Glass Lewis dominate proxy voting advisory roles
By contrast, Institutional Shareholder Services (ISS) and Glass Lewis play a factor in dozens of activist situations a year, influencing vote outcomes and settlement dynamics. As Elliott Management's general counsel, Richard Grabel, noted in one submission, the hedge fund itself "benefits from the contributions these firms make to the capital markets more broadly by empowering investors and enhancing corporate governance."
Cartica Capital, a global activist that does not typically run proxy contests, argued that the changes were "arbitrary and capricious and detrimental to the rights of shareholders," and that they would encourage worse governance in jurisdictions that look to the U.S. for leadership. Carl Icahn gave an interview to Bloomberg blasting the reforms, in which the news service mentions him submitting a letter on February 7 – after the deadline had closed. (No matter, perhaps, since Icahn's views are already well-known, and he at one time had the opportunity to relay them directly to SEC Chair Jay Clayton.)
Several themes emerge from the activists' submissions. First is the fear that giving companies the power of review prior to publication "tips the scales of power towards CEOs."
A related concern is that circulating copies to a few participants before making them widely available will lead to leaks, or unilateral board and governance changes. Olshan, a law firm that advises activists, notes in its submission, "Unfortunately, the proposed review and feedback process does not contemplate the twists and turns that are typical in most proxy contests and the rigid and simplistic nature of the proposed process could prevent it from being fairly and effectively implemented in real world situations." In particular, it notes that there is no obligation to give both sides in a proxy fight prior review of the same draft at the same time.
What the new rules mean
A third is that subjecting proxy voting advisers to the rules governing proxy solicitations – effectively requiring them to ensure they do not include false statements in their reports – would give rise to scurrilous or obstructive litigation.
"Holding corporate managers accountable through shareholder democracy is hard enough as it is," Third Point Partners wrote in its submission. "Diminishing proxy advisors' impact via meaningfully increased litigation risk and thereby encouraging corporate interference in shareholders' research process would only make it harder."
Not all raise the question of cost, although that is clearly a concern of the proxy advisers – Glass Lewis estimates compliance with the rules would require an additional burden of nearly 60,000 hours or 7,500 additional eight-hour days.
A few demands – or potential areas for compromise – are worth highlighting. First, that contested votes are excluded from the reforms. Second, that proxy voting advisers are given a safe harbor from solicitation rules. Third, that pre-publication review is limited to the data-only feeds that Glass Lewis has already begun providing.
Yet it remains unclear whether the SEC will be moved by the submissions it has received, or whether it will be inclined to compromise at all. Litigation brought by ISS has been paused to allow the SEC to revise its proposals but is likely to return to center stage before too long.
Proxy voting advisers and other activism news
---
A letter from ENA Investment Capital to the supervisory board of Bilfinger – its first public activism on record – is a symbol of the increasing pressure on European large caps to follow through on operational and capital allocation commitments. This week, the activist wrote,  "After failing to deliver the 2017-2020 strategic plan and going through a number of management and board changes, we cannot stress enough that we see the 13th February [investor day] as management's last chance to present a path to create shareholder value and underwrite a specific value creation plan." That pressure could be both a tailwind and competition for Cevian Capital – for some time Europe's only major operational activist and a Bilfinger shareholder since 2011. Indeed, Bilfinger's chairman is Cevian Partner Eckhard Cordes.
---
Quote of the week comes from Carl Icahn, who has resumed storming the Occidental Petroleum barricades with ever-more fervent imagery alleging collusion against shareholders at the top:
"There is no doubt in my mind that the architects of the OxyDarko Disaster are convinced that they will successfully quell the restless masses allowing Hollub and Batchelder to continue their feudal-style leadership.  Fortunately, however, and unlike in 2019 when OXY denied stockholders a vote on the Anadarko merger, OXY stockholders will soon have an opportunity at the 2020 annual meeting to cast their votes and demand accountability."
Updated on