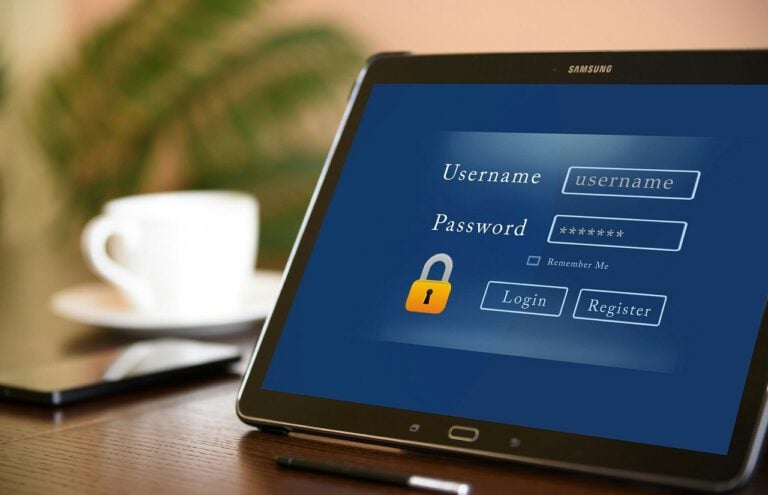 The privacy concerned internet-user's guide to protecting personal and financial data from hackers or the Governments.

Q4 2019 hedge fund letters, conferences and more
Psst! Eyes peeled because you're in for a reality check. Your personal data is helping corporations make billions, keeping hackers in business, and giving your government all the tools it needs to better control you. Sounds harsh, we know it does. But it's the truth, nonetheless.
Robinhood 2021 Conference: Cathie Wood discusses her investment process with Lee Ainslie [Exclusive]
ARK Invest is known for targeting high-growth technology companies, with one of its most recent additions being DraftKings. In an interview with Maverick's Lee Ainslie at the Robinhood Investors Conference this week, Cathie Wood of ARK Invest discussed the firm's process and updated its views on some positions, including Tesla. Q1 2021 hedge fund letters, Read More
Your Personal And Financial Data Is A Precious Commodity
In today's digital economy, your personal data, the one you give away for free, is transformed into a precious commodity. The questions you type in the Google search bar help it get to know you better than your life partner does. Investors use people's location histories in order to know where it makes the most sense to set up shop for a new shopping mall. And your government often requests the digital data held by companies in order to 'better understand' the wants and needs of its citizens.
However, even if all this may not influence you directly, the next type of personal data available online will. Because whether you realize it or not, your health records, social security numbers, and banking details are also being stored online.
And hackers and cybercriminals are coming up with smarter and more sophisticated ways of getting their sleazy hands onto your data. A little negligence on your behalf is all it takes. The next thing you know, your credit report shows purchases you never made, and you're getting phone calls from other credit companies where you didn't even sign up for.
So, the question is: are you willing to put up with all this? Are you just going to allow strangers a backdoor into your private life? Are you ready to share your secrets with corporations, marketers, investors, and politicians alike?
If your answer is a big fat NO, you've got several solutions at your disposal.
Change Your Search Engine
Firstly, stop using Google as your default search engine. DuckDuckGo is arguably the best search-engine for keeping your searches private and minimizing the amount of data you place in Google's hands.
Then, if you're using Facebook, we recommend you delete it. That's a pretty drastic measure, we know. However, by doing it, you'd significantly lower the amount of data tracking that's going on.
When it comes to your account passwords, make sure you turn on two-factor authentication (also known as 2FA). By enabling this, each time you log in to an account, you will be sent a text message with a one-time code you'll need to use to log in. This extra security layer will make sure nobody will be able to access your accounts, even if they got hold of your password.
There are other small changes you can make to improve your personal data safety online, such as using privacy plugins, ad blockers, or password managers. Oh, and never ever connect to the internet via a public Wi-Fi network! These networks are often swarming with hackers. And once you're logged in, every action you take is tracked and logged.
However, even with all these solutions combined, your data will still be vulnerable. And this is exactly why using a VPN is the one-and-only tool that can completely guarantee to keep your personal data private and anonymous online.
With the help of a VPN software (short for Virtual Private Network), you can turn your internet connection completely private.
When you connect to the internet through a VPN, all your web traffic is directed through an encrypted tunnel created solely between you and the websites you want to access. And it's not just the tunnel itself that's encrypted. The data that travels through it is hidden as well. And that means everything you do online can only be seen by your eyes only.
The only problem (if we can call it a problem) with VPN software is that there are a lot of them available. Whatever you do, please, don't fall for the free VPN trap. Remember: if it's free, you're probably the product.
Keeping Your Personal And Financial Data Safe
When picking a VPN to keep your personal and financial data safe, make sure that VPN has:
A no-log policy in place;
A jurisdiction outside of the 5,9, and 14 Eyes Agreement.
If you don't feel like doing VPN research, CyberGhost VPN ticks all the boxes above and even more. It's located in one of the most privacy-friendly locations in Europe, it keeps absolutely no track of its users' browsing history, traffic destination, data content or search preferences, and it has the best-in-class data-encryption currently available.
To top it off, CyberGhost VPN has a select batch of self-owned NoSpy servers specially designed for keeping you safe from mass surveillance and third-party spying.
Depending on the length of your subscription, you could get CyberGhost VPN for as little as $2.75/month.