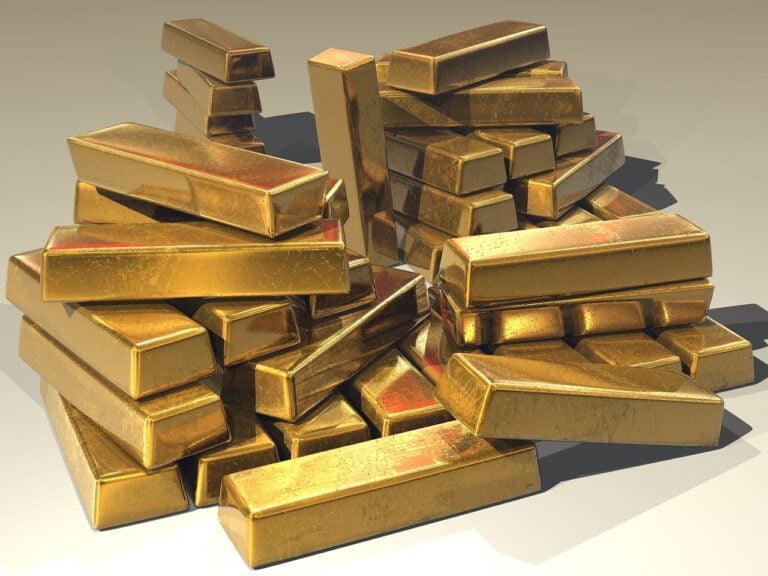 When people think about the pension crisis, they usually don't think about gold prices in the same breath. However, a crisis in the world's pensions could result in a bull market in gold prices.
Pension crisis to boost gold prices
Rich Dad, Poor Dad author Robert Kiyosaki argues in his new book Who Stole my Pension? How You Can Stop the Looting that the pension crisis will be good for gold and silver prices. He told Kitco News that the Federal Reserve will have to print more money to cover the massive shortfall in pensions. When the Fed prints more money, gold and silver prices should go up.
He said there are 50 million pensioners in the U.S. alone, and in the next decade, 2 billion people will retire around the world, making the pension crisis a global issue. In the U.S. alone, the pension shortfall for defined benefit plans is estimated to be between $9 trillion and $17 trillion. He also said that when the Fed prints more money, people will start to buy gold and silver, sending prices higher.
Corsair highlights SPAC FG New America ahead of OppFi merger
Corsair Capital highlighted its investment in a special purpose acquisition company in its first-quarter letter to investors. The Corsair team highlighted FG New America Acquisition Corp, emphasizing that the SPAC presents an exciting opportunity after its agreement to merge with OppFi, a leading fintech platform powered by artificial intelligence. Q1 2021 hedge fund letters, conferences Read More
Kiyosaki expects gold to keep going up but recommends silver to investors who are just starting out and don't have a lot of money.
Gold-silver ratio to widen in the short term
Strategist Todd "Bubba" Horwitz of BubbaTrading.com also spoke to Kitco News about gold and silver prices recently. In a video posted on Feb. 12, he said gold prices should move higher, but silver should move more slowly.
He added that silver has been in a short-term downtrend since the panic that followed that spike last month. Both gold prices and silver prices spiked to new highs, but both have come down since then. Gold prices found support, but silver currently continues its downward trajectory.
Horwitz expects the gold-silver ratio to widen and then reverse, and he believes this would probably be a great time to buy silver.
He is currently targeting a price of $1,600 per ounce for gold, but he thinks the recent high of $1,613 will be taken out in the near term. He's looking for a silver price of $17.50, although he thinks it wouldn't be a surprise if the metal falls to $17.
Early stages of recession?
Horwitz added that the market doesn't have any fear right now, although he believes investors should be afraid. He thinks the economy is in the early stages of a recession, but for now, cheap money is fueling the markets. Eventually, he said that cheap money will inflate a "very big bubble." He's long gold and short silver in his trading account right now, although he owns both precious metals.
Kitco also asked him about the impact of the coronavirus on the markets. He said that right now it's unclear what sort of effect it will have, but it will negatively impact the global economy. Eventually, the issue will start impacting the markets, and when it does, he expects both gold and silver to be much higher in the long term.