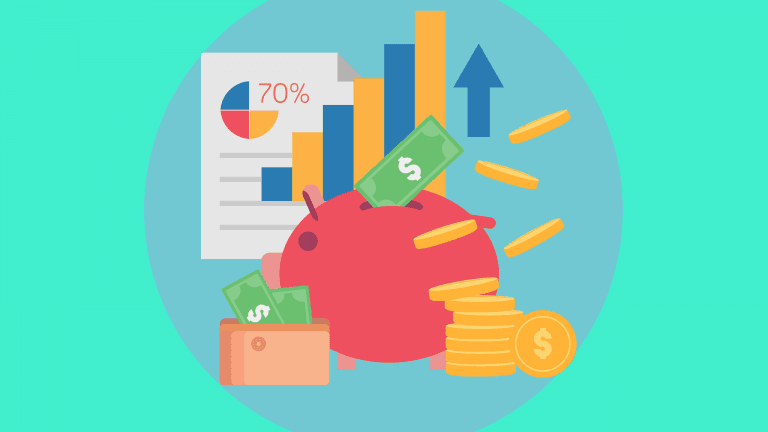 A look at tech company New Relic.
With the equity market hitting all-time highs, we are getting more questions about where investors should allocate new money and what opportunities are presently attractive. Taking the temperature of the market this year suggests that we find ourselves in a late-cycle melt-up: retail investors are pumping story stocks like Tesla, Virgin Galactic and Plug Power into the stratosphere, almost 70% of stocks are trading above their 200-day MA, RSI levels across the board are elevated, interest rates are moving lower, mega caps continue to lead the market and both consumer and business confidence is at record highs.
Stocks like Apple, Microsoft, Amazon, Google etc. continue to get the lion share of attention from market participants as retail investors get more and more confident about the future and thus finding stocks that have a high probability of outperforming over the decade is becoming more and more difficult.
Exclusive: Dan Loeb's Two New Stock Picks [Q1 Letter]
Third Point's Dan Loeb discusses their new positions in a letter to investor reviewed by ValueWalk. Stay tuned for more coverage. Loeb notes some new purchases as follows: Third Point's investment in Grab is an excellent example of our ability to "lifecycle invest" by being a thought and financial partner from growth capital stages to Read More
Q4 2019 hedge fund letters, conferences and more
As we focus on having good decades instead of simply good years, we are at present laser focused on finding such opportunities as we believe most of the "easy money" has been made with precious little juice left to squeeze out of the indexes. Where are we looking? A good place to start is with high gross margin, "transition" companies that have plateaued for many years (think Microsoft from 2006-2015, Activision from 2017- present) especially if they have recently underperformed. New Relic is one such company that fits the bill, and we think the recent selloff and underperformance over the past 2 years makes it a compelling opportunity to outperform over the long-term.
New Relic Inc (NYSE:NEWR) - Buy Ratings
The company started off providing analytic and data monitoring software (think application performance management) for DevOps teams and is now transitioning to add infrastructure and logs through its New Relic One platform. The Company  sold off nearly 10% from its last earnings report in early February as analysts are concerned with 2 main things: 1. Growth deceleration due to competitive pressures (Cisco's AppDynamics, Datadog, and Dynatrace for hybrid environments); and 2. Concern whether the upsell into New Relic One will bear fruit.
For many, the uncertainty has forced the stock to tumble nearly 50% from 2018 despite very high gross margins, reasonable P/Sales multiple (~6.31x) and strong FCF generation. Investors and analysts are concerned that the stock will remain in a rut for some time and many are considering the stock to be a dog of the mighty enterprise SaaS group or "cloud kings".
Despite these concerns, we rate New Relic a buy at these levels for a few reasons. First is the forthcoming exponential growth in application development: Enterprises around the world are going through significant digital transformation over the next decade meaning there will be more cloud or hybrid-cloud deployments, more proprietary software and more third-party applications communicating with one another.
New Relic benefits from the growing need to monitor these deployments, data flows and applications as any downtime creates significant costs to any business. If an enterprise was not able to ensure their website or application was up and running successfully, this would have a major impact on revenues and earnings.
New Relic's pure-SaaS play (unlike some of its competitors) puts it in the enviable position to implement quickly, maintain regularly and innovate early in order to meet and learn about the ongoing demands of its customers.
Transitioning From A One Trick Pony
Second, New Relic is transitioning from a one trick pony in the APM market to a full-fledged performance solutions provider for DevOps all under a recurring revenue model. The monitoring of serverless infrastructure, logs, and applications will all be under their new platform: New Relic One. Recent feedback for the product with some of their largest customers has been very constructive and we believe this will reaccelerate growth into 2025. Of course, this will have to occur with continued innovation, product tweaks and acquisitions, and their purchase of IOpipe (which provides serverless monitoring) in Q4 of last year is a step in the right direction.
We do not think it's a stretch to say that New Relic can become the go-to provider in all things performance via New Relic One, which would not only expand market share but enhance their importance in the eyes of developers and application programmers in the monitoring segment.
Developers and New Relic
This is one reason why the recent launch of their platform and the ability for developers to create software in an open-source way (just as Salesforce did with Force.com in 2007) is a vital yet under-the-radar component to their overall strategy.
Third, there is still some unknowns as to the potential growth of AIOps, which is DevOps solutions powered by AI. It is expected that AIOps will be one of the fastest growing segments in DevOps, with expected growth rate to be ~30% per annum by 2025. Many DevOps teams in the most sophisticated companies already deploy small subsets of AI to assist them in their workflows for certain mission critical tasks: for example, AI is used to recreate an environment during Act of God events like an earthquake hitting the data center.
However, we have only yet to scratch the surface of AIOps and we think this will create a large multi-decade tailwind for New Relic as a source for monitoring solutions. Not only will AI continue to be used as a source of monitoring for many DevOps teams, but new and better solutions around intelligence monitoring that is tasked to monitor the AI will be developed. Given New Relic's position with the New Relic One platform, this will only be a net positive development.
Major Risks: New Relic Is Facing
The major risks for the company come from competition that eventually consolidates and a market slowdown for IT spend (tightening of credit markets). However, when drilling into the competition, New Relic is a pure cloud play with a focus on APM technology. Companies like Dynatrace offer a hybrid solution which may not fit certain business requirements and AppDynamics can be prohibitively expensive for SMBs. New Relic's biggest competitive threat is AppDynamics as a pure play APM, which is why consistent innovation, acquisitions and continued focus as a nimble DevOps monitoring SaaS provider are key elements to its competitive advantage.
As always, we would like to stress that not all technology or software stocks are created equal. We believe the market has unfairly treated certain SaaS providers with strong growth and cash flows by lumping in real software companies at reasonable valuations with companies that are either tremendously overvalued or that are not even "pure" technology plays to begin with. The offerings of Uber, Lyft, Beyond Meat, Tesla etc. cannot reasonably be compared to those of the next ServiceNow or Workday. Although the recent run up in SaaS providers to start the new year has provided many investors with FOMO, New Relic is one SaaS opportunity that currently provides great value given its growth, recurring revenue profile and long-term tailwinds.