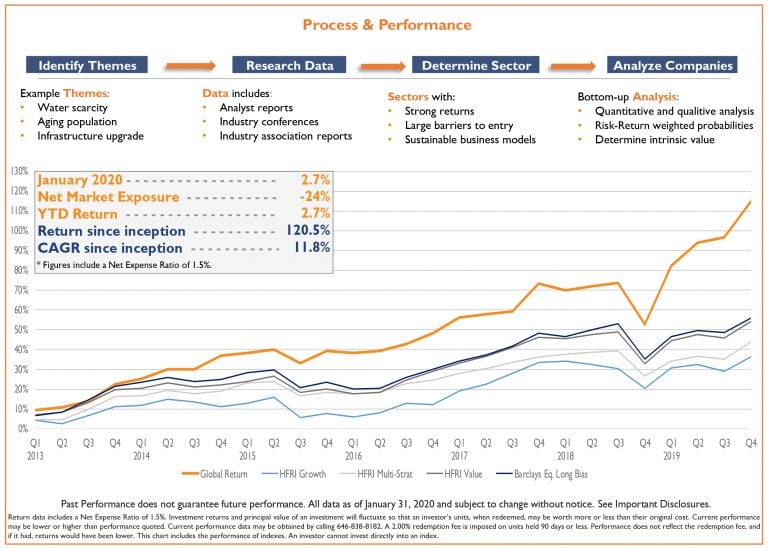 Global Return Asset Management commentary discussing their assets in cash and Net Market Exposure for the month ended January 31, 2020.

Q4 2019 hedge fund letters, conferences and more
Dear Friends and Partners,
Fund Manager Profile: Zhang Hui Of China's Southern Asset Management
Historically, the Chinese market has been relatively isolated from international investors, but much is changing there now, making China virtually impossible for the diversified investor to ignore. Earlier this year, CNBC pointed to signs that Chinese regulators may start easing up on their scrutiny of companies after months of clamping down on tech firms. That Read More
In January we generated a net return of 2.7%.1
We ended the month with 30% of assets in Cash and a Net Market Exposure of -24%.
You can view our January Fact Sheet below.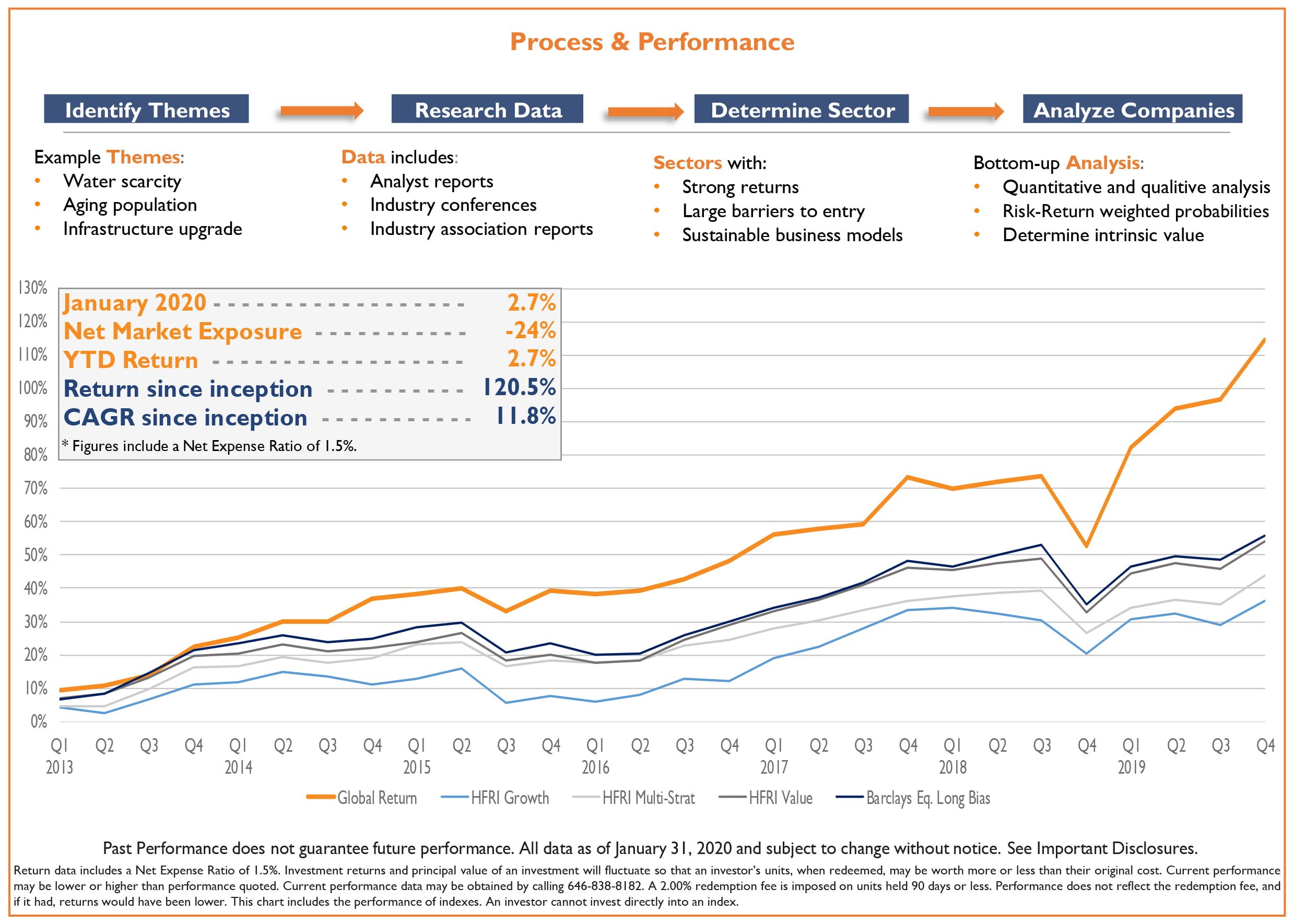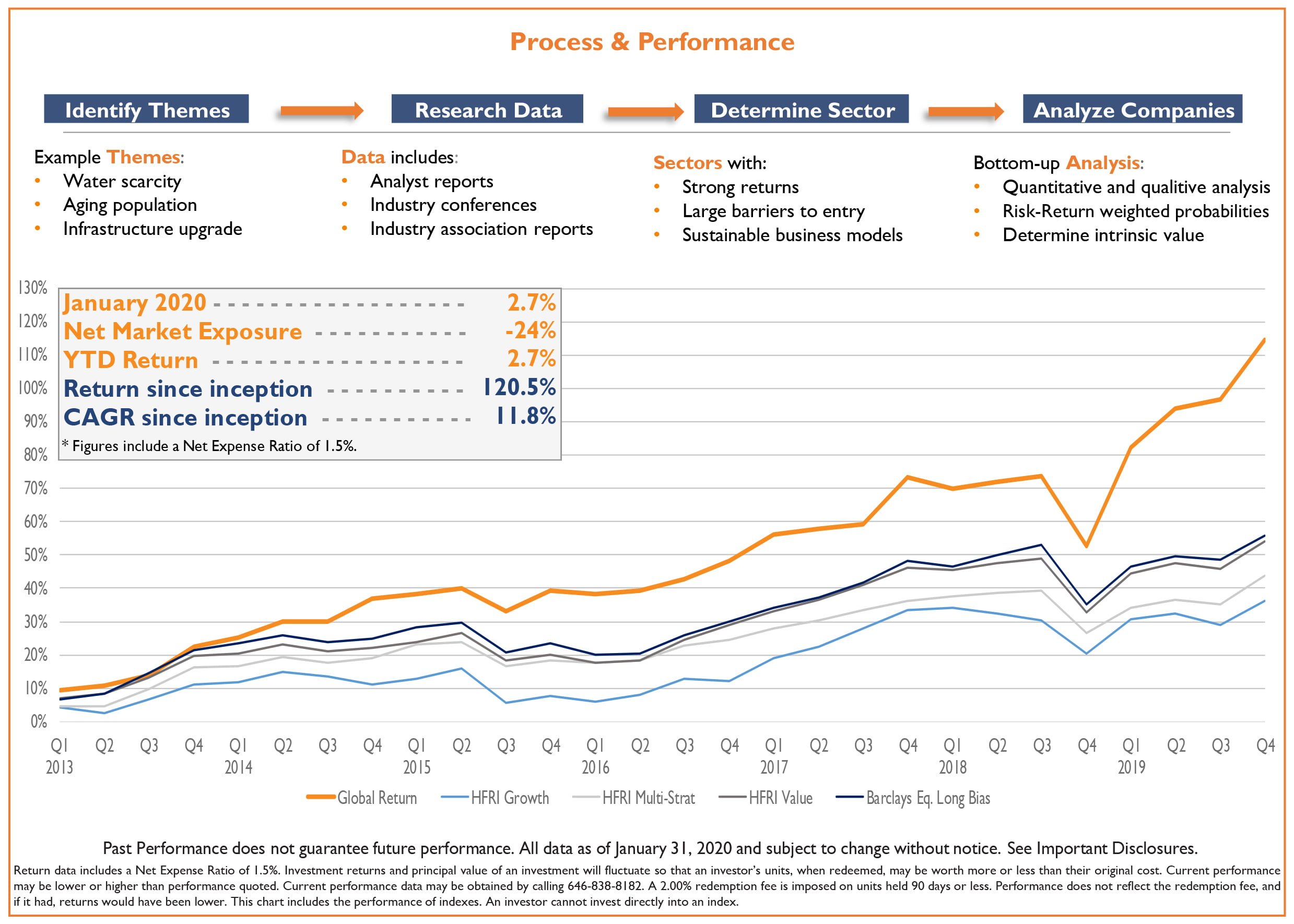 2019 Cash Balance And Net Market Exposure
Of course, I'm happy with our January results, as well as our 40.6% net return in 2019, but what's more significant is that we accomplished this with minimal risk: In 2019, our average Cash Balance all year long was 21% and our Net Market Exposure was -22%.1 And as described above, we incurred very little risk throughout January.
Longtime investors aren't surprised: For the last seven years, our monthly average Cash Balance has been 19% and our Net Market Exposure has been 54%. And yet, our returns are more than double the returns of our closest peer group index.2
Said differently, every comparable fund has been using 100% of its horsepower trying win the race. Yet, every year we've lapped each of these funds using only 81% of our horsepower and still won 1st place – but in half the time it took the 2nd place finisher to complete the race.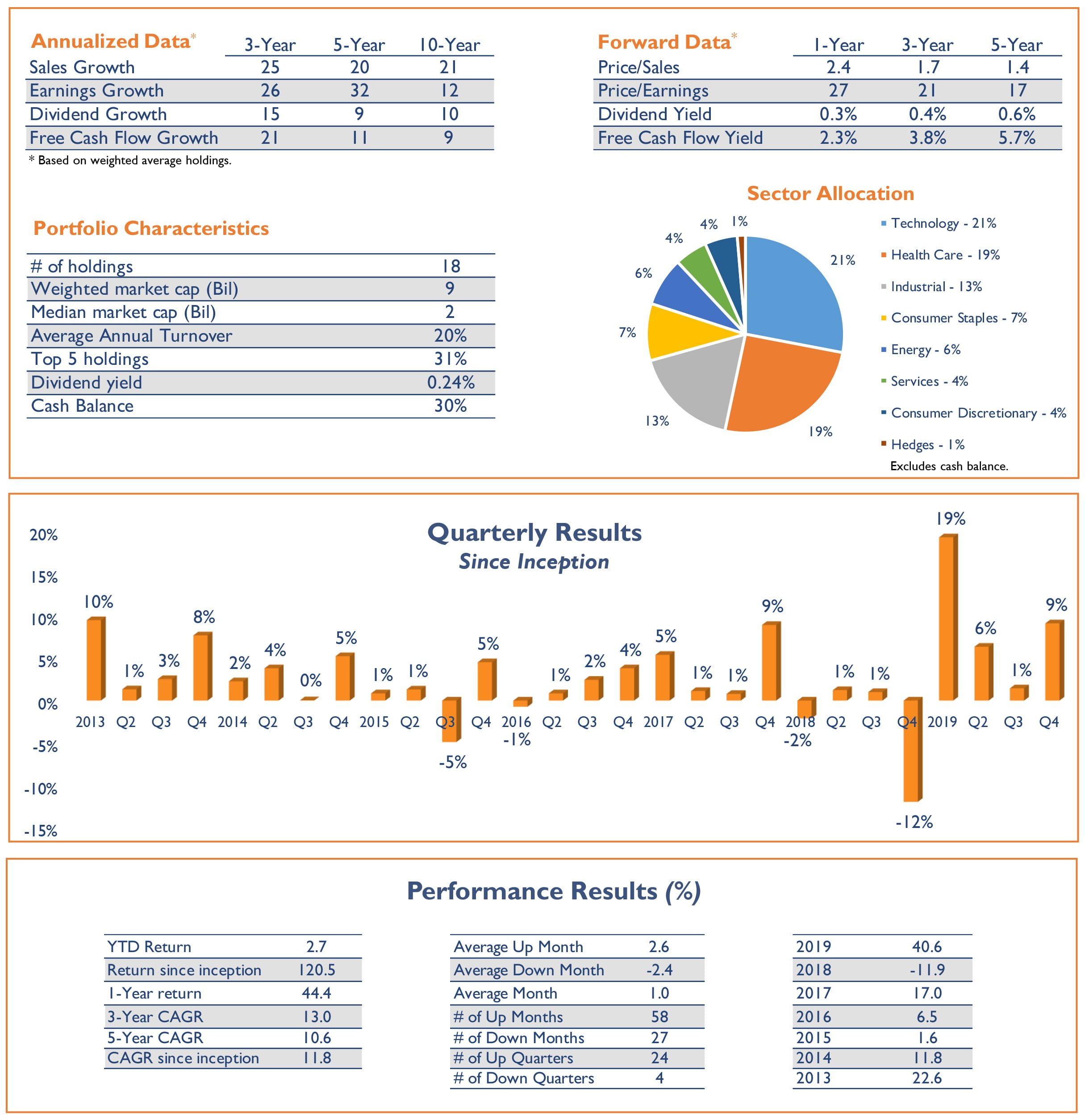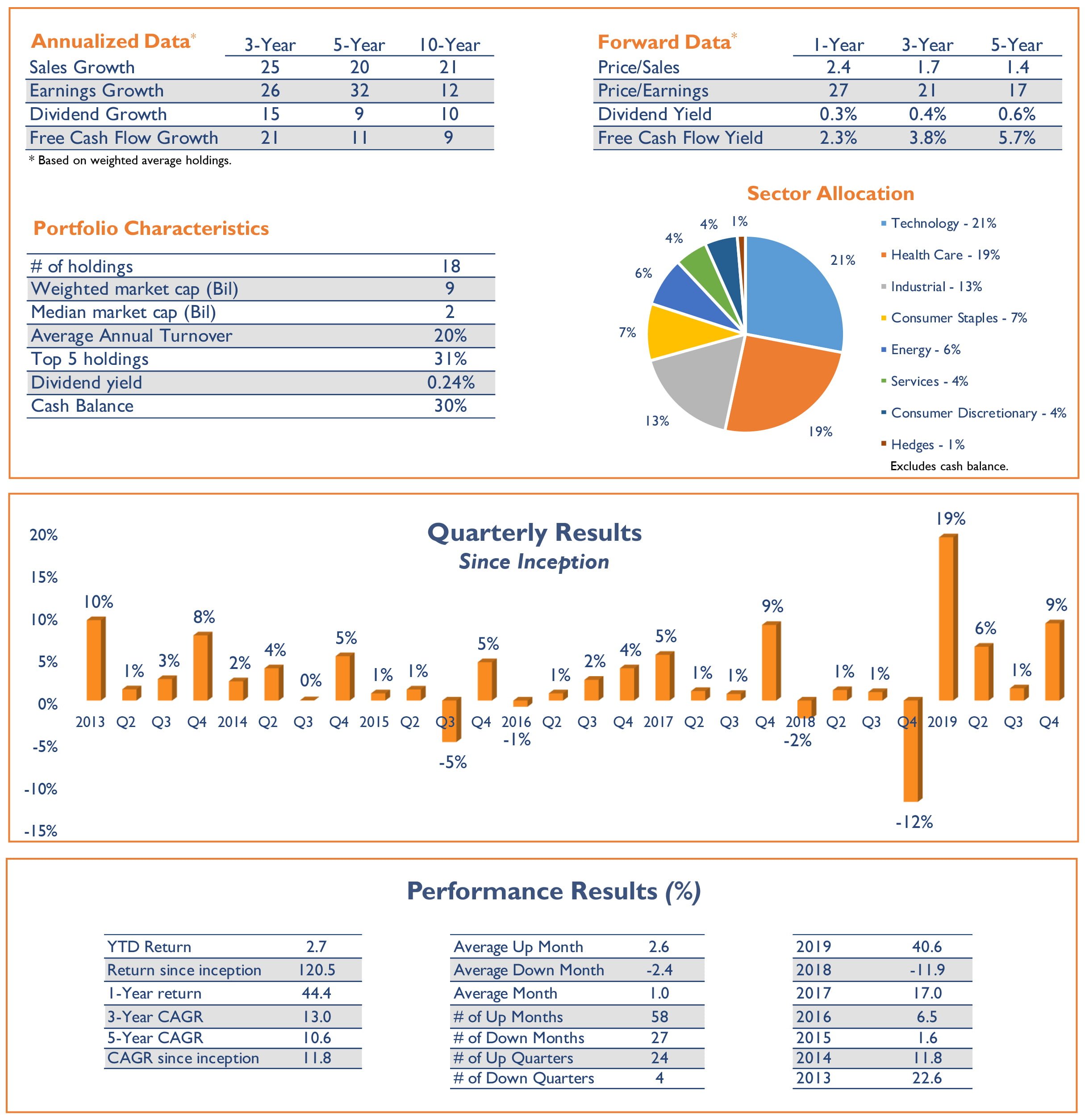 Portfolio Performance
Our portfolio outperformed last month, last year and every preceding year because of our risk-management approach to investing. Please feel free to contact me if you'd like to discuss our differentiated approach to risk management.
In case you missed our 2019 Fact Sheet, you can view it here. Stay tuned for my 2019 Year in Review letter which will be distributed in the coming weeks.
In closing, I'd like to welcome our newest partners to Global Return. I would also like to express my gratitude to all of our existing partners who increased their investments over the last few months. My enthusiasm for investing and my own personal investment in Global Return ensures I'll continue working hard on your behalf.
As always, please feel free to contact me with any questions you may have about our technology, risk management or how we invest.
Sincerely,
Elliot Trexler
etrexler@globalreturnam.com
www.GlobalReturnAM.com
Updated on