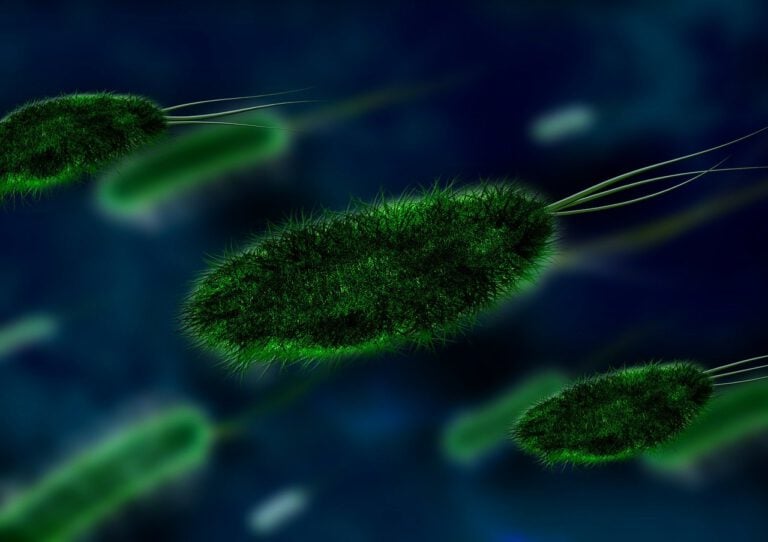 The Novel Coronavirus outbreak has been on the news and probably will be for quite a while as health experts try to develop a cure. China is where this all started and this has definitely affected so many industries in the country and even worldwide.
The nCoV outbreak has made a huge impact on the lives of Chinese people. Particularly in Wuhan, where this virus really came from, the streets are suddenly empty. People and its locals would even now call the place a ghost town. The busy streets of Wuhan are just suddenly gone as people try to avoid the infection.
Q4 2019 hedge fund letters, conferences and more
Robinhood 2021 Conference: Cathie Wood discusses her investment process with Lee Ainslie [Exclusive]
ARK Invest is known for targeting high-growth technology companies, with one of its most recent additions being DraftKings. In an interview with Maverick's Lee Ainslie at the Robinhood Investors Conference this week, Cathie Wood of ARK Invest discussed the firm's process and updated its views on some positions, including Tesla. Q1 2021 hedge fund letters, Read More
Unfortunately, the virus has already traveled outside Wuhan and other cities and countries are now affected by this. One of the industries greatly affected by the spread of this virus is the casino industry. Wuhan isn't really known to be the go-to for people who'd like to gamble but Macau is.
Since the outbreak, it is recorded that over 18 billion US dollars have been taken from the market value of the Macau operations of casinos that are also known in Las Vegas like Wynn, MGM, and Sands.
Like Wuhan, Macau us a very busy city. Definitely, Macau isn't in a state where Wuhan is right now, but the effects of the epidemic can also be felt in this place. Since the outbreak, the casinos in Macau that normally entertains hundreds or even thousands of people daily now appear to be almost deserted.
Ben Lee, the managing partner of IGamiX said that the situation is pretty dire and it's the only way to describe it. He estimates that the first quarter casino revenues in Macau could fall up to fifty percent. This is possible as people would really rather just stay at home nowadays than go to crowded places like the casinos.
This is why Jason Ader, the managing partner of Spring Owl Asset Management and former board member at Las Vegas Sands, said in an interview that online casino gaming should be pushed more than ever.
This makes sense as this gives people the opportunity to still enjoy playing casino games despite an outbreak. With today's technology, the gaming experience that land casinos give its players can be somehow achieved online too.
Human interaction is what many casino goers look forward to as well when playing in a land casino, but this is also something that online casinos can now offer with the live dealer games. You can check how live dealer games work for a better understanding of such games that online casinos now offer.
Ader said that the effects of the outbreak should be seen by the Chinese government and casino operators in Asia as a wake-up call to finally legalize online gambling. Currently, online gambling is still not legal in most parts of Asia. The Philippines is now leading when it comes to this market as it's the only place where it's legal in Asia.
He talked about how the online gambling industry appears to be benefitting from what's happening. He said, "Daily online gambling is up 90% over the Lunar New Year holiday compared to last year. That's an unbelievable number, and it raises the issue of should land-based operators be converging around the world with online operators. That's really the growing trend."
Now, Ader doesn't just see online gambling as to avoid virus infection or epidemic. It's not to be seen as a way to play games without having to deal with germs and viruses. He just also really believes, along with many other experts, that phone or online betting is just really the future of the gambling industry.
Going back to how things are with Macau, Ader said that it is still too early to know whether the casinos there will be required to close. There are still only a few confirmed nCoV cases in Macau and everyone in there is taking all necessary and extra precautions.
Now, the same threats remain in other parts of Asia and even other countries in the world that is the go-to of many when it comes to gambling. The USA has already confirmed cases of the infection, but so far, Las Vegas is still clear from this.
What Ader is sure about is that as the infection spreads, more land casinos will be affected. He also said, "We're right at the precipice of where they wonder if it is worth staying open," Ader said. "But the mentality in the casino industry is 24/7 you stay open. The goal of the operators is to stay open."