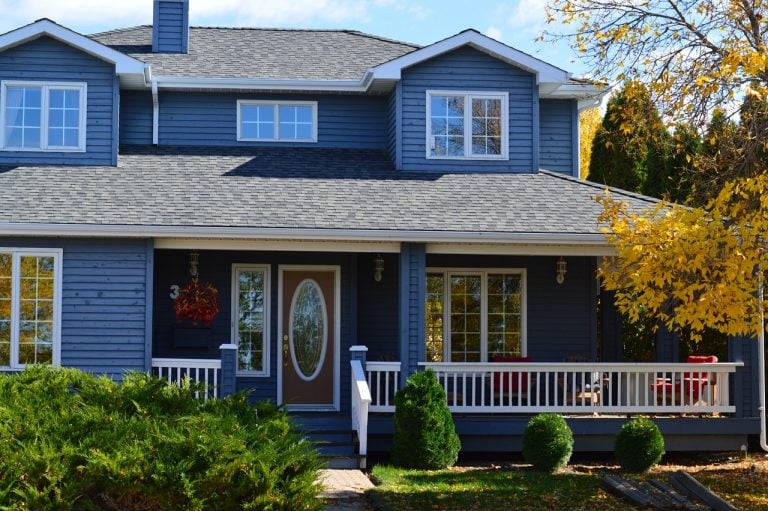 Until recently, the only way to invest your money in real estate was to, well, buy real estate. But times have changed. Explosive growth in the financial services industry, coupled with technological advances, means you can cash in on the hot housing market without ever going to an open house or dealing with a high-maintenance tenant.

Complicated investment vehicles like REITs, and online crowdfunding platforms are two of the most popular cutting-edge methods of investing in real estate. But are they right for you? That depends on your investment goals, and your appetite for risk, control, and uncertainty. Let's go over some of the pros and cons of each option, and compare them to the traditional "lone investor" model.
Q4 2019 hedge fund letters, conferences and more
This CTA Is The Best-Performing Hedge Fund This Year
As equity long/short hedge funds have struggled this year, managed futures funds have been able to capitalize on market volatility and generate some of the best returns in the hedge fund industry. The managed futures sector refers to funds known as commodity trading advisors, or CTAs, which generally use a proprietary trading system to trade Read More
What Is a REIT?
REIT stands for "real estate investment trust," and it basically works like a mutual fund, only with a portfolio of real estate instead of securities. When you invest in a REIT, you're buying a percentage of a real estate portfolio, which entitles you to a share of its profits, paid as an annual dividend.
There are almost as many different REITs as there are different types of real estate, but the two most common types are equity REITs and mortgage REITs. Equity REITs hold commercial properties, and generate profit from tenant rents. Mortgage REITs hold mortgages on properties, and generate profit from the interest on mortgage payments. Other specialty REITs invest in healthcare properties, industrial properties, residential properties, hotels, or even self-storage units.
Let's run down the pros and cons of REITs to give you a better sense of whether it's the investment path for you.
The Pros of Investing in a REIT
Mutual funds offer some of the best returns in the entire investment world, and real estate is the safest, strongest place to put your money. So when you cross the two of them, there are some very distinct benefits.
You Don't Have to Take an Active Role in Your Investment
Ask any property owner what their biggest day-to-day headache is, and they'll almost surely say it's dealing with tenants. Whether it's finding an emergency plumber at 4 in the morning for a condo tenant, or trying to collect commercial rent after a business tenant goes belly up, being a landlord is difficult and stressful work. And if you elect to hire a property manager, your peace of mind comes at the cost of a significant percentage of your rents, which can seriously eat into your profit margins.
You don't have to worry about any of that if you put your money in a REIT.
They Come with Built-In Tax Advantages
Even though the IRS classifies a REIT as a corporation, it's exempt from corporate taxes. Since more income goes toward shareholders, they pay dividends that can be quite generous, compared to similar investments; according to one leading index, REITs averaged a very impressive return of 9.9% between 1990 and 2010, and an even better return of 11.21% between March 2013 and March 2016.
However, your REIT dividends are counted as regular income, which means you'll have some tax liability. But REIT dividends are split into ordinary income, return on capital, and capital gains, which means you can defer and deduct certain portions of your dividend. It's not as complicated as it sounds; REIT investors can always deduct 20% of their dividends, which lowers their maximum tax rate to 29.6%.
There's a Lower Buy-In Threshold
It takes money to make money, as the saying goes, and the barrier for entry is especially high when it comes to real estate. A 20% down payment for the average U.S. residential property is in the neighborhood of $45,000, and if you're looking at even a small commercial property, that number goes up exponentially. There are tons of other costs associated with real estate, like commission fees, closing costs, and repairs. If you can't come up with that kind of cash, you're essentially locked out of the market.
One of the beautiful things about a REIT is that you can benefit from the hot real estate market without a huge initial investment; you can buy into some REITs with as little as $1,000.
The Cons of Investing in a REIT
There's no question that a REIT is one of the best ways to invest your money. But like any investment, it comes with risks.
You'll Have Little Control Over Your Investment
Let's say it's 2010, and you're invested in a retail REIT. You have a strong hunch that online shopping is going to explode, and malls and other retail properties are going to take a big hit. For whatever reason, you don't want to just pull your money out of the REIT; so how do you go about convincing your REIT's board of directors to redirect their investments?
You don't. When you put your money in a REIT, you're also putting your total confidence in the investment managers. If you aren't happy with their decisions, your only recourse is to pull your money out and invest it elsewhere.
REITs Are Sensitive to Market Fluctuations
Over the long term, REITs offer great returns. But when the market wobbles, REITs can quickly follow suit. For example, one of the top exchange-traded funds that focuses on REITs offered a horrifying return of -20.35% in 2007, and followed that up with an even worse return of -40.03% in 2008.
REITs can also decline when interest rates go up, and investors move their money into safer assets like government bonds.
They Can Be Risky
Investing in a REIT definitely diversifies your money more than, say, buying one specific building. But they're still susceptible to general downturns; retail REITs lost value in parallel with the recent decline of the retail property market. All investments, even in something as fundamentally solid as the real estate market, are a risk, and REITs are no exception. As always, buyer (investor) beware.
What Is Crowdfunding?
You've probably seen Kickstarter or Gofundme posts on social media; real estate crowdfunding is just like that, except instead of asking for individuals to give money for a fancy cooler or urgent medical care, the money is invested in individual real estate projects.
Unlike REITs, where investors have no say in what projects their money is invested in, crowdfunding allows investors to put money in specific individual real estate projects. If you're a Type A real estate investor who knows exactly what you like and don't like, crowdfunding might be for you.
The Pros of Crowdfunding
There are a lot of positives to crowdfunding, on both sides of the equation; developers get access to a huge number of individual investors (and their money), and investors gain access to the wealth-building power of individual real estate projects without having to go through a middleman.
A Very Low Minimum Investment
If you want to invest in individual properties, you have to come up with tens or hundreds of thousands of dollars. If you want to invest in REITs, you have to come up with thousands. But if you use a crowdfunding platform, you can put your money to work for you even if you only have a couple hundred dollars to spare. (Some sites let you buy in for as little as $5.) For beginning investors, crowdfunding can be a great way to get your feet wet without putting too much money at risk.
Tons of Diversification
When it comes down to it, crowdfunding is about one thing: choice. If you opt to put your money into crowdfunding, you can invest in everything from REITs, to mutual funds, to 1031 exchanges, to individual projects and buildings. For example, one crowdfunding site, Small Change, focuses on projects that bring positive change to neighborhoods, so you can invest in a specific address.
Investors with deep pockets have always been able to do this, but crowdfunding opens up the field to anyone with a few bucks of disposable income.
High Return Potential
If you make equity investments through crowdfunding, it's no different than being an early investor in, say, Apple or Facebook. If your chosen real estate project skyrockets in value, you stand to reap significant profits.
If you've got your eye on those exponential returns, just make sure you're making equity investments, and not debt investments, which offer much lower returns based on interest rates.
The Cons of Crowdfunding
Just as most of the benefits of crowdfunded investment are related to increased choice, the same is true for the downsides. After all, when you invest in something like a REIT, there are experts deciding where, exactly, the money goes. When you're making those decisions yourself, results can be uneven.
High Risk
No matter how great a real estate project looks on paper, a lot of things can go wrong. Regulatory holdups can take months to resolve, workers can go on strike, and bad weather or accidents can put a project over schedule and over budget. Every big city has half-built buildings that go unfinished for years because of some mysterious snag. If you have money in one of these projects, there's nothing you can do except watch your profits dwindle - and we haven't even talked about what happens if the market declines. With greater choice, comes greater risk.
It's Not a Liquid Investment
The investment period for most crowdfunded real estate deals is in the range of 3-10 years. This is a long-term play, not a get rich quick scheme.
Investing By Yourself
The main thing that REITs and crowdfunding have in common is that they let you invest in real estate without actually buying any real estate. But for many investors, going out and buying real, tangible property is still the best investment of all. And that can mean anything from "house hacking," flipping houses, or even just renting a room on Airbnb. So how does it compare to these innovative new investment avenues?
The Pros of Being a Lone Investor
When you're investing by yourself, you're limited only by your imagination and your funds. That's why it can be so exciting, not to mention lucrative.
Total Autonomy
As stated above, when you invest in a REIT, you have no control over where the money is invested. And crowdfunding projects generally lock up your money for an extended period of time. But when you invest alone, you're in charge of what you buy, how much you pay, and when you cash out. It's your show.
Endless Choices
While there are a lot of REITs out there to choose from, a lot of them offer similar returns and strikingly similar portfolios. And although crowdfunding does let you invest in individual properties, you're limited to the choices offered by that crowdfunding platform. But when you're an investor out in the world, any property with a 'For Sale' sign, and many without, is fair game.
The Cons of Being a Lone Investor
If you prize control and independence, being a lone investor is the ideal. But there's a fine line between independence and isolation, and control is great, right up until the moment you steer the ship onto the proverbial rocks.
Lone Investing Requires Extensive Research
When you buy into a REIT, you're essentially buying expertise. The money you invest will be put into projects selected by experts, and you're along for the ride. Even crowdfunded projects come with extensive documentation that helps investors extrapolate future returns.
But the individual investor has to research projects by themselves. They're investor, analyst, and accountant, all in one. That's a lot of roles for one person to fill.
Lone Investing Can Be Risky
All investments are risky. But knowledge is power, and the more brainpower and expertise you can throw at an investment, the better your chances of seeing profits. When you're a lone investor, you're doing all the evaluation yourself. No matter how diligent and knowledgeable you might be, you're staking your entire investment on the opinion of one person. Any way you look at it, that's a risk.
It's Very Hands-On
REITs and crowdfunded projects are strikingly hands-off; you put your money in, wait a while, and then cash your check. In contrast, lone, on-the-ground investing can be an incredibly arduous, demanding process, especially if you choose a path like house flipping. If you're overseeing renovations on a fixer-upper, or attending to the needs of a building full of tenants, you could easily find yourself working sixty hour weeks.
Updated on