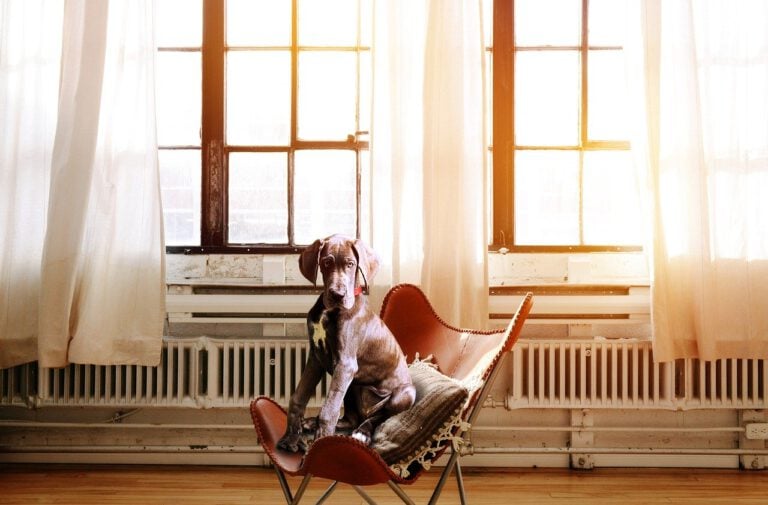 The heating sales industry has seen significant change over the last five years as renewed confidence in the housebuilding and construction sector continues, and the focus shifts towards more eco-friendly and energy-efficient products. In 2020 and beyond, many of the recent industry trends look set to continue.

Q4 2019 hedge fund letters, conferences and more
Read on to find out what we think will be the key trends in the heating sales industry during 2020, a list which we compiled with the help of Mersey Heating.
How A Weakening PE Market Serves As Another Sign Of A Weakening Economy
Amid the turmoil in the public markets and the staggering macroeconomic environment, it should come as no surprise that the private markets are also struggling. In fact, there are some important links between private equity and the current economic environment. A closer look at PE reveals that the industry often serves as a leading indicator Read More
Customer preference
Trends in customer preference have always driven product innovation and affected product sales.
The efficient and compact combi boiler is a clear winner with customers in both the domestic and commercial market. It's now the go-to option for new builds and replacement projects because of the savings it provides on space, energy and money, and is the most common type of boiler installed in UK homes.
Smaller, wall-hung combi boilers are also gaining in popularity because they are great for small spaces. They're also cheaper to install as they can be carried and fitted by one person.
As well as demanding efficient, energy-saving products, customers are increasingly looking for stylish, high quality and easy to use options. They are also increasingly looking to fulfil lifestyle factors such as more than one bathroom or high performing baths or showers. This has led to an increase in the installation of mains pressurised water heating systems such as a combi boiler in smaller properties and an unvented storage cylinder in larger ones. Sales of vented cylinders have fallen noticeably as they are pretty much now only used as replacements.
Internet technology
The increased application and integration of new and innovative wireless technology in HVAC systems continues to have a huge impact on the heating sales industry.
With the rise in 'smart' homes and offices – where users can control their heating and hot water through their smartphones and computers – manufacturers are increasingly creating more efficient and easier-to-use heating products which have Wi-Fi capability, internet-based controls, and self-diagnostic and reporting capabilities.
Simple installation
A focus on ease of installation looks set to be a continuing trend during 2020. In addition to the increase in more compact units (mentioned above), manufacturers are also beginning to look at other ways of making the installation process as simple as possible. Things like flexible flue options or reducing the time needed for piping a system allow the installer to work more efficiently, particularly in restricted spaces.
Increased modularisation
Modular boiler systems which contain a series of separate units have been around for decades but are on an upward trend like never before.
They are popular because of their increasing energy efficiency, cost effectiveness, ease of installation and servicing, continuous supply, and flexibility, including the ability to add or remove units as required.
They are generally used in commercial and multi-occupancy residential buildings where a large area needs to be heated. They also work well for retrofit projects, particularly to complement an existing boiler.
Improved water quality
As boilers become more technologically advanced and energy efficient, so the pipework and pipe systems that support them need to be up to scratch. Blockages caused by magnetite, scale, sludge and debris are the most common cause of boiler problems and component failure. Water quality is crucial in maintaining a boiler's efficiency and lifespan, which is why manufacturers are increasingly incorporating water treatment and blowdown solutions in their products.
Installation and servicing is also crucial in helping to prevent the detrimental effect of poor water quality on boiler pipes and systems, so heating sales teams need to be able to offer after-sales support such as an annual service contract.
Boiling water
The market for heater units and taps which provide boiling water has seen strong growth over the last five years, and it looks set to continue. Multi-point and single point heaters and taps which provide boiling water for hot drinks and food preparation are increasingly in demand for both domestic and commercial premises.
Off-site solutions
Off-site solutions have been a growing trend in the construction industry for a number of years because of their efficiency, safety and sustainability, and their reduction in labour time and disruption.
So, it's unsurprising that one area of product growth is pre-plumbed unvented systems which fulfil this trend, particularly in new build homes.
Retrofits and replacements
With a focus on improving energy efficiency, and the growth in renovating existing buildings, the trend for retrofitting and replacements grows.
There is a wealth of opportunities to replace inefficient heating systems in both domestic and commercial properties, while retrofit options abound to add smart technology and new features to outdated systems.
Updated on