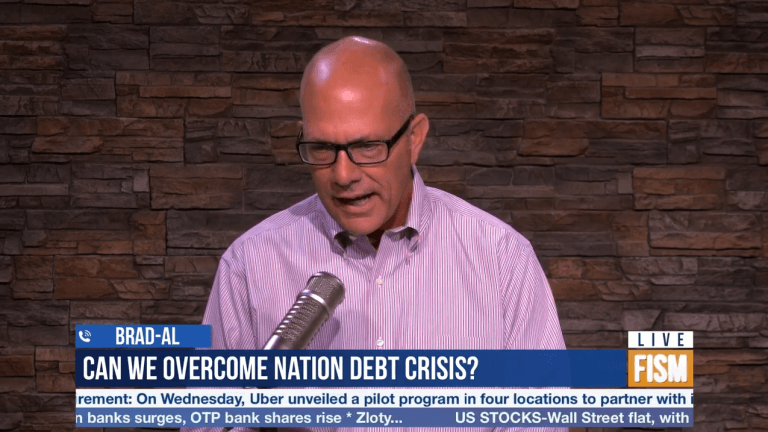 Dan Celia, in the following videos, explains not to trust the gold guys and to only hold gold for a very long time as it is a speculative commodity.
Q4 2019 hedge fund letters, conferences and more
Transcript
This Tiger grand-cub was flat during Q2 but is ready for the return of volatility
Tiger Legatus Master Fund was up 0.1% net for the second quarter, compared to the MSCI World Index's 7.9% return and the S&P 500's 8.5% gain. For the first half of the year, Tiger Legatus is up 9%, while the MSCI World Index has gained 13.3%, and the S&P has returned 15.3%. Q2 2021 hedge Read More
Hearing these ads, usually God's telling y'all that this. We can't survive this and that the markets going to crash and doom and gloom and I mean, is it really that bad? Are we in that dangerous position?
Well, I distinctly remember the gold guy saying that in 1972, in saying it in 1976, saying it in 1980 saying it in 1987. At that, at that time where we had saying it again in 92, and saying it again in 99, and saying it again. And y2k headed into 2000. And saying it again in 2004. They were saying it again since 2006. I mean, they're always going to say it. They've been saying it since the beginning of time. It's one of the greatest sales tactics in the world is to scare everybody to death. And then offer them a solution and watch the commercials.
Gold Is A Speculative Commodity
You notice when gold is not doing anything and silver is going up, you notice how the commercial switch to silver. I mean, and then they go back to gold like they're doing now. It is just, we've got a look at what they're selling. So is that the case? First of all, if they're right on this sepculative commodity and we have a total collapse, good luck with your gold, because if you think you're going to go to the grocery store and slice some of it off, take a buy a bag of groceries, you're dreaming.
Transcript
Listen, if you talk to the gold and silver people, they're going to tell you gold is going to hit you know 8000 at any moment. Silver is going to continue to go up and may be true, it may be possible. That may be happening. We have seen a wonderful surge in silver from 13 and some change in the last 12 months to 2017. Would I be buying it here, I, you know, listen, if you've got a long term, time horizon. If you are buying this, because you're a buying one of these metals, this is a speculative commodity. And you are looking at it and saying, I am buying this for the very, very long term. And but in the short term, if I buy it at 20, and it goes to 30.
Why should you buy Gold?
I'm going to sell it immediate because I'm an investor, and I want to make money and that's what I'm going to do with it. I would be okay with you buying it. If you're buying it because you know, you, you think that the sky is falling, it's going to help you I wouldn't buy it for those reasons. If you're buying it because you think in the short term, it's going to go to, you know, $100 an ounce and silver and, and $5,000 an ounce and gold in the short term that I that I wouldn't buy it.
We live in very volatile times. Could it go to these prices? All indications are that it's not going to be anytime soon. But we live in a geopolitical kind of environment that anything could happen and of course that's possible. So if you want to hedge for the benefit of that, then I would buy a little bit and sit on it However, I can't put a buy out in this environment on a speculative commodity. So under those other conditions, if you want to buy it, that would be fine.