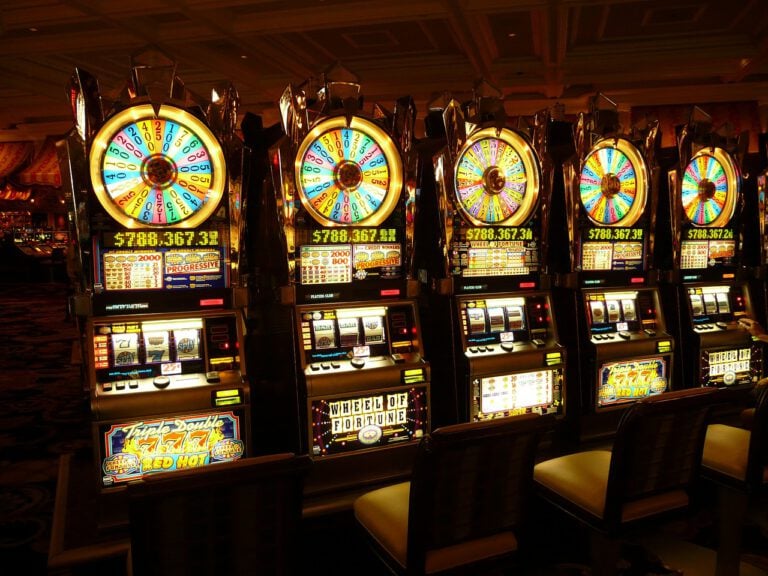 Let's face it. Gambling doesn't have a saint's reputation. Mainstream media often blames gambling for being addictive and portrays it as the cause of the financial ruin of many people. Because of this, there are those who avoid gambling like the plague. It may come as a surprise to these people that, according to scientists, they might be missing out on several health benefits. By the time you'll finish reading this article, you'll know everything you need to know about the health benefits of gambling!
A Gamble a Day Keeps Sadness at Bay
It's no secret that gambling is an exciting and entertaining activity. When we have a stake in something, we're naturally thrilled and excited by it. In a sea of day-to-day monotony, a couple of wagered dollars can provide you with much-needed emotional stimulation. Most people understand this on an intuitive level. For example, you may know a sports fan who bets on their favorite team to make watching the game "a little bit more interesting". Their personal stake in the outcome is what makes the game more interesting to them.
Not only is gambling fun and entertaining, but it's also scientifically proven to make you happier.
ValueWalk's March 2021 Hedge Fund Update: Klarman, Loeb, Reddit And Much More
Welcome to our latest issue of issue of ValueWalk's hedge fund update. Below subscribers can find an excerpt in text and the full issue in PDF format. Please send us your feedback! Featuring Seth Klarman and Dan Loeb's investment in Intel, losses and profits from Reddit's frenzy, and an analysis of hedge fund pay. Q4 Read More
In a 2010 study, Dr. Mark R. Dixon of Southern Illinois University concluded that gambling activities greatly boosted the happiness levels of nursing home residents. A lot of these people had felt lonely and depressed before starting the hobby, but their moods greatly improved once they started gambling every once in a while. When compared to the residents that chose other means of entertainment, such as watching TV, the gambling group was a lot more lively and communicative. They also reported higher levels of life satisfaction. Responsible gambling activities brought just enough spice and variety into their lives to give a much-needed boost to their mental wellbeing.
A Fun Way to Keep Your Mind Sharp
Gambling is also intellectually stimulating. The mental health benefits of gambling start rolling in as soon as you start to play online casino games and win real money. The very act of learning the rules and gameplay patterns of a new casino game creates additional neural pathways in your mind. This makes your brain more plastic, which in turn helps you become better at learning new skills later down the line.
And the brain benefits of gambling don't level off with time, either. To succeed in skill-based games, such as Texas Hold'em poker, you have to be fully attentive, engaged, and constantly aware of all of the complex dynamics of the game. This helps you stay sharp. This is especially important for older people because an active, stimulated mind is less susceptible to dementia.
Gambling Helps You Socialize
Just like going to a sports bar or a nightclub, gambling is something people do to connect and socialize with new people in a fun environment. A poker or blackjack game is as good an excuse as any to get out of the house and spend an evening in the company of new people. And when compared to many other means of going out, gambling has the benefit of not involving the possibility of alcohol poisoning.
Socializing and building connections with others is an integral part of being human. Meeting people not only stimulates your mind, but it also helps you relax and let go of the day's worries.
So which games should you choose if you want to socialize? Our top pics are poker, craps, and blackjack.
Conclusions
As with most things in life, gambling has both its good and bad sides. As news media typically focuses on the negative aspects of things to grab their viewers' attention, the negative effects of gambling are the ones that are usually discussed. But the real situation is a lot more nuanced and complex.
Responsible gambling has many health benefits. As a hobby, gambling has been scientifically proven to boost happiness and life satisfaction. Learning to play a new casino game will help build new neural pathways in your brain, and becoming good at that game will help keep your mind stimulated. Gambling is also a good way to socialize in a fun, safe, and stimulating environment.
As with anything in life, the key is moderation. If gambling is used as a psychological crutch to escape from something, it can turn into an unhealthy addiction. In this way, gambling is akin to other habits. You could just as well be addicted to internet use, pornography, or video games. All of these things are completely harmless in moderation, but if you suspect that you, or one of your loved ones, is having problems with it – it is best to seek professional help.