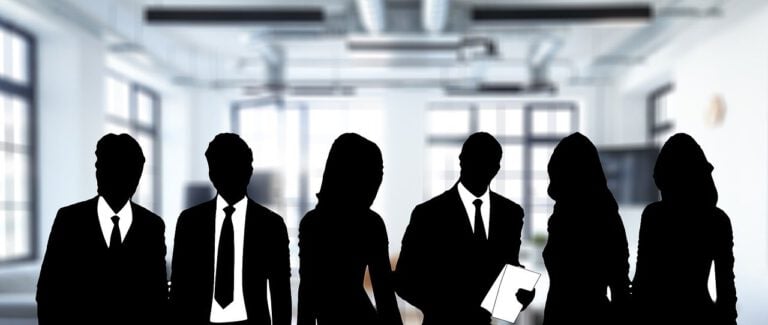 A cybersecurity breach, fee increase and change in fund manager are the top three reasons to review a fund manager's mandate
(London, February 2020) A cybersecurity breach at an asset manager is seen by institutional investors as a primary reason to review a manager's mandate, new research shows.
Q4 2019 hedge fund letters, conferences and more
Crypto Hedge Fund Three Arrows Blows Up, Others Could Follow
A few years ago, crypto hedge funds were all the rage. As cryptocurrencies rose in value, hundreds of hedge funds specializing in digital assets launched to try and capitalize on investor demand. Some of these funds recorded double-digit gains in 2020 and 2021 as cryptocurrencies surged in value. However, this year, cryptocurrencies have been under Read More
A CoreData Research global study of 117 institutional investors found a cybersecurity or data breach (57%), increase in fees (57%) and change in fund manager (54%) are the most likely triggers for an unplanned review of a mandate.
Cybersecurity concerns are particularly pronounced among smaller organizations with under $250m in AUM, with more than two-thirds (68%) citing a cyber breach as reason to review a mandate.
"These findings underscore just how important an issue cybersecurity and data protection has become for institutional investors," said Craig Phillips, head of International, CoreData Research. "Asset managers looking to win and retain long-term institutional mandates need to put cybersecurity at the top of the agenda and ensure their cybersecurity infrastructure and controls are robust and current."
Asset managers and cyber security
An increase in fees is more likely to trigger a review among smaller organizations with under $250m in AUM (64%), while a change in fund manager holds more concern for larger organizations with more than $3bn AUM (63%).
Half of investors surveyed point to style drift (50%) as reason to trigger a manager review, while about four in 10 cite a significant change in fund AUM (42%). About a third of respondents identify negative press (37%) and underperformance (32%) as unplanned review triggers.
The CoreData study also shows how institutional investors use multiple third-party asset managers. More than a quarter (27%) of respondents globally say their organization invests with more than 20 managers, while one in five (21%) invests with between 11 and 20 managers.
"The large number of asset managers that organizations work with is a sign of increasing sophistication on behalf of institutional investors," adds Phillips. "As institutional investors look to specialize and break portfolios down into specific investment strategies and styles, then it follows they will need the expertise of different fund managers with different capabilities."
Fund Manager Mandates: Key Findings
How likely is each of the following to trigger a manager review (outside of the organization's usual timescales)?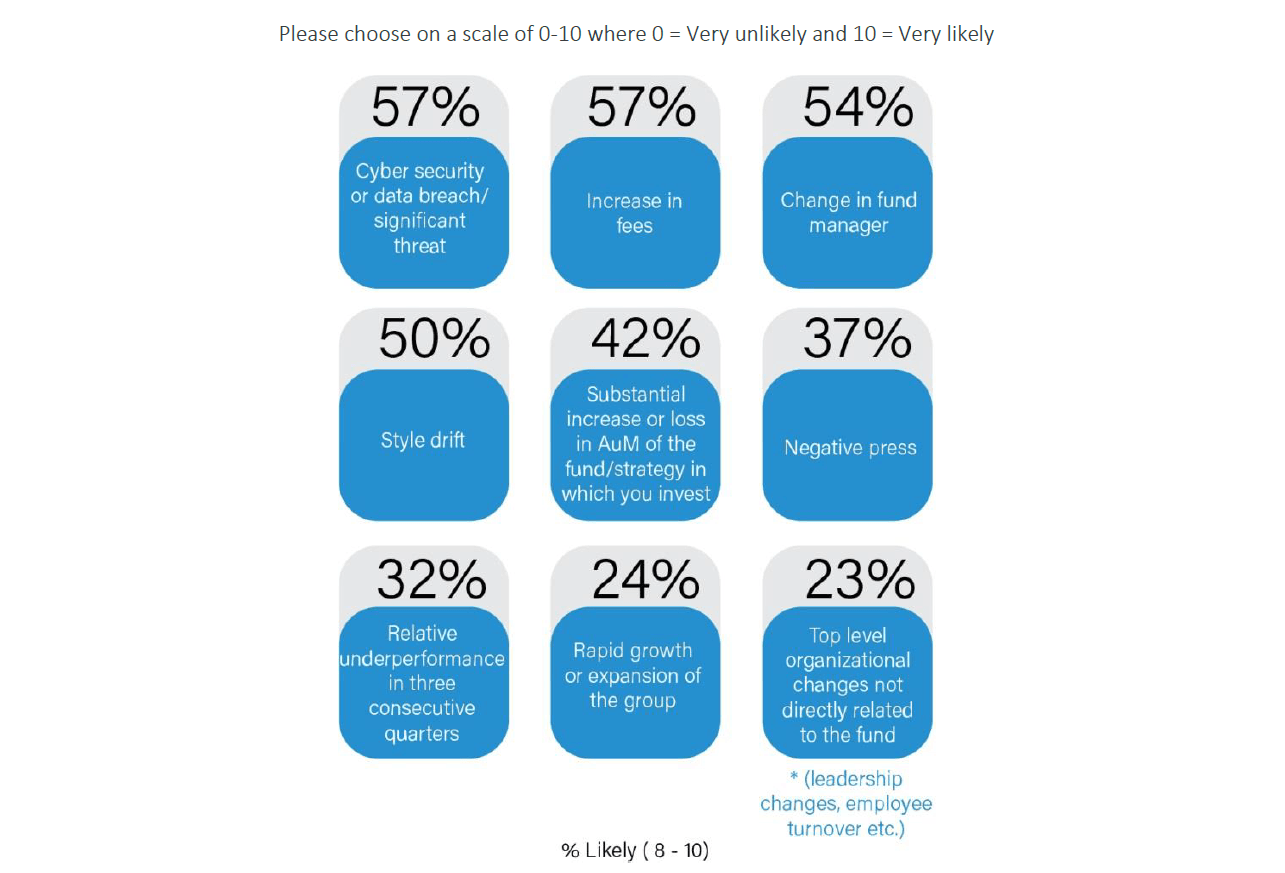 How many asset managers does your organization invest with?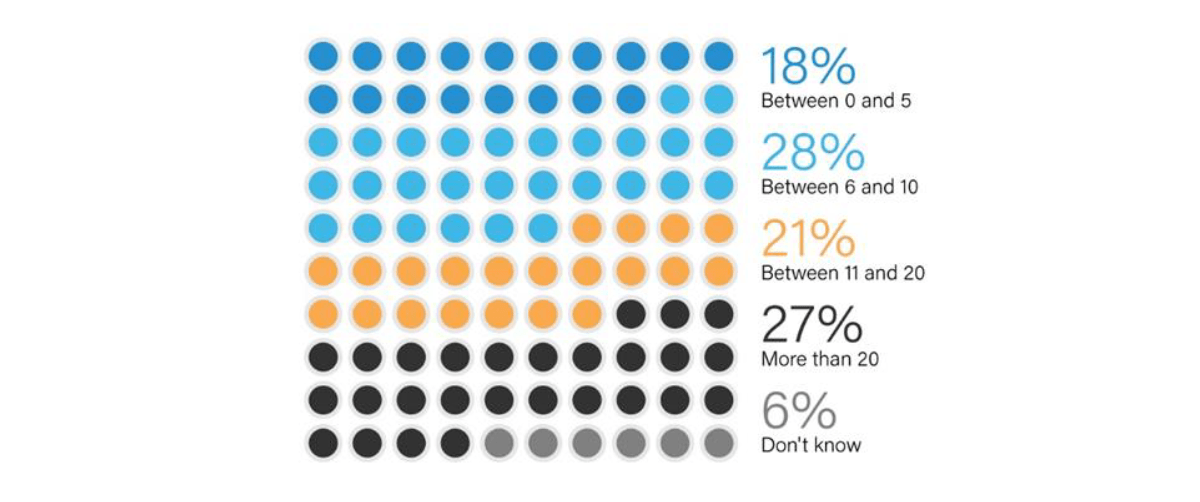 ---
CoreData Research gathered the views of 117 institutional investors in Asia, Europe and North America during November 2019 via an online survey.
The institutional investors surveyed oversee about £250bn in assets under management.
For further information, please contact Will Roberts at CoreData Research UK at will.roberts@coredataresearch.com
Updated on