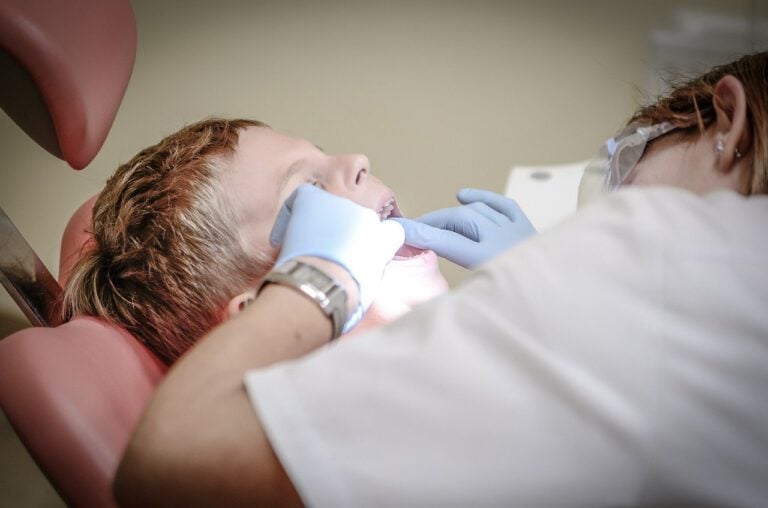 Patients portrayed the ideal dentist; Preferences go to a mid-age female dentist in a white medical coat
64% of patients will rather go to a female dentist, according to results from a recent DentaVox survey on the patient's choice of dentist. The survey explored patient preferences towards different characteristics of dentists, incl. gender, age, years of experience, teaching status, attire, and personality type.
Q4 2019 hedge fund letters, conferences and more
Jim Chanos Unveils Lastest Short As Fund Manager Bets On Further Market Declines
Jim Chanos has a new short target in his sights. Earlier this week, the hedge fund manager disclosed that he is betting against "legacy" data centers that face growing competition from the trio of technology giants, which have previously been their biggest customers. The fund manager, who is best known for his winning bet against Read More
Furthermore, the findings indicate that elderly dentists with many years of experience are not exactly what patients are looking for. For the majority of respondents, their first choice goes to mid-aged doctors with 6 to 10 years of practice. The reason: Patients expect that they are better professionals and more likely to use modern treatment methods.
Here are the key insights, which illustrate the profile of the ideal dentist:
64% of patients prefer a female dentist
86% of respondents favor middle-aged dental specialists
6-10 years of practice is the optimal experience
White medical coat and full protective gear are perceived essential
Caring personality is more popular with patients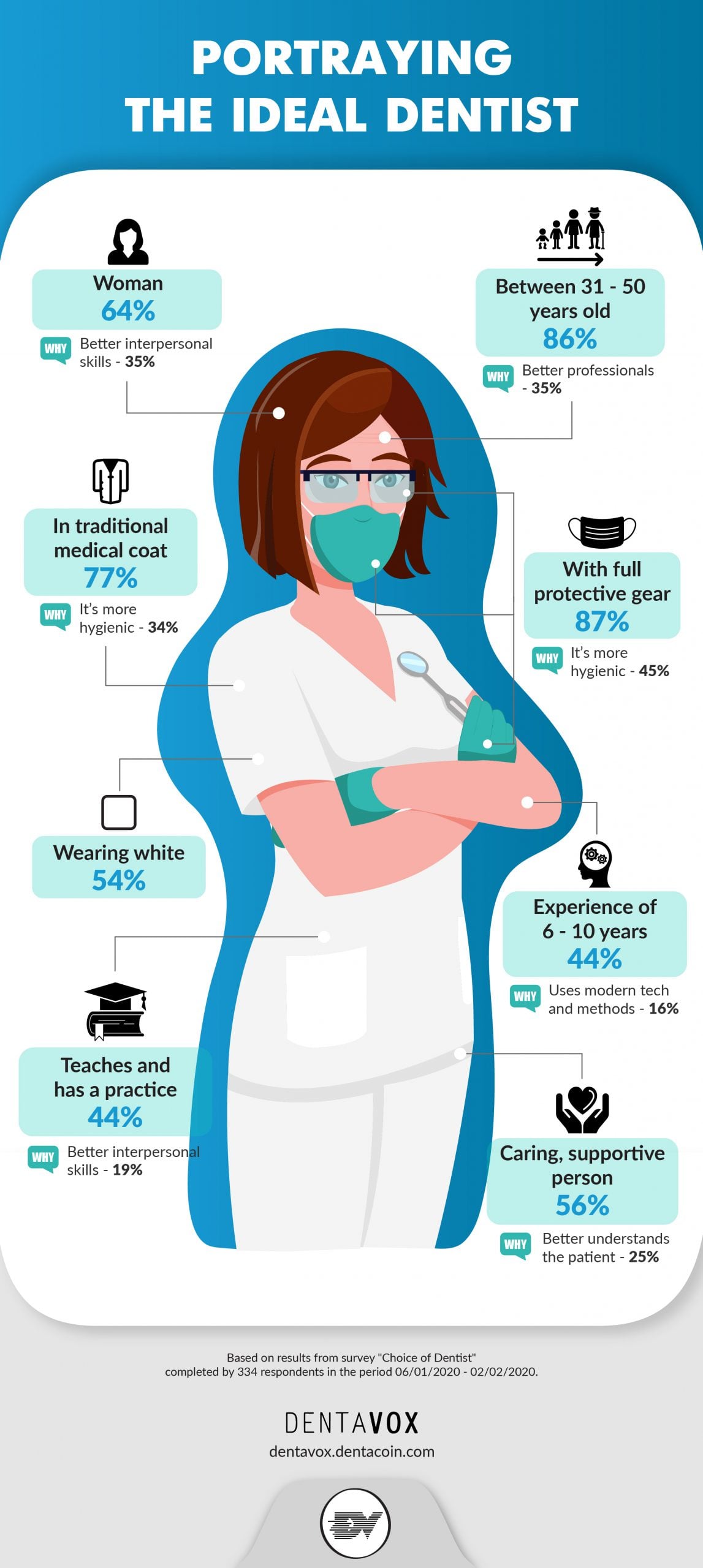 64% Of Patients Prefer A Female Dentist
The majority of respondents express preference towards female dentists mainly because of better interpersonal skills. Whether or not empathy is related to the dentist's gender, in reality, this is how patients perceive it. Previous research also indicates that patients consider female dentists as more expressive in discussing procedures and treatment options.
Another explanation might be that people generally associate dental procedures with unpleasant experiences. And more emphatic female dentists might be considered better in alleviating dental fear. For instance, research among children in India found that kids with high levels of dental anxiety prefer female dentists. Similarly, female orthodontists are more popular than their male counterparts, according to another study.
86% Of Respondents Favor Middle-aged Dental Specialists
The most popular age group is between 31 and 50 years old. Despite the extensive range, it is clear that elderly dental specialists are not so well-liked. Similarly, younger graduates below 30 years old are not the first choice for the majority of respondents. While previous research in the UK shows a preference towards younger rather than older dentists, we can not compare results directly because the UK study does not refer to particular age groups.
For most respondents, middle-aged dentists are better professionals. Therefore, age preference might be related to expectations about the level of experience.
6-10 Years Of Practice Is The Optimal Experience
44% of patients would opt for a dental specialist with 6-10 years of experience. The biggest share (16%) choose dentists with these years of experience because of the likeliness to apply more modern treatment methods. Due to the diverse distribution of results, we cannot claim that this is the main reason for their choice.
Another insightful finding from the survey is that dentists with academic careers are popular with a large share of respondents. Interestingly, the majority of respondents pinpoint better interpersonal skills rather than professional qualities as the reason for their preference.
White Medical Coat And Full Protective Gear Are Perceived Essential
A white medical coat is considered the most appropriate dental clothing primarily due to its more hygienic look. For the same reason, full protective gear including a mask, goggles, and gloves is a must according to most respondents. Earlier research reports similar results in terms of appropriate dental clinical attire. Moreover, the results from the previous study indicated for 62% of patients a white coat best represents cleanliness.
A Female Dentist With A Caring Personality Is More Popular With Patients
56% of respondents would rather visit a more caring than a rational dentist. For most of them, a better understanding of the patient is the most important quality to make them select this type of personality. The results are in line with previous research that highlighted the role of empathy in dentist-patient relationships. Moreover, it indicated that perceived empathy reduces dental anxiety and leads to more regular dental visits. In view of this, it is not surprising that patients are looking for a dentist with a more caring personality.
Updated on