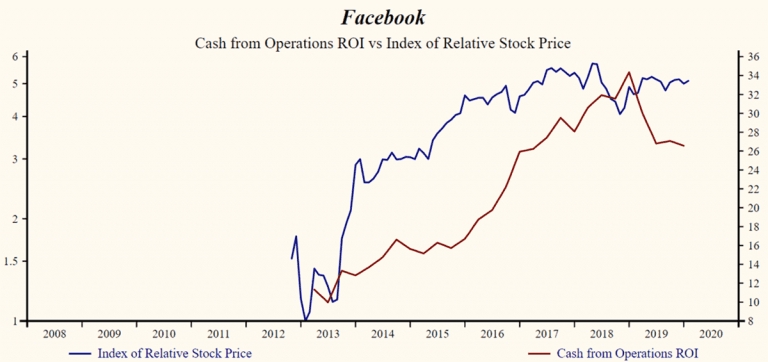 Stronger share prices continue to show optimism that is inconsistent with the recent drop in corporate growth. Historically lower corporate growth is associated with lower share prices. The Broad Market Index was up 3.17% last week and 36% of stocks out-performed the index.  The population of extended-share-price companies has increased with the rally in shares last month. This provides many good opportunities to SELL lower growth companies at attractive prices. Among stocks out performing the market is Facebook (NASDAQ:FB) which continues to display weak fundamentals and the recent rise in the share price provides an excellent opportunity to sell.
Q4 2019 hedge fund letters, conferences and more
The upcoming annual financial statements will give us insight on the overall growth trend. The recent SEC filing update is 18% complete. The volume of SEC filings will increase in coming weeks.
Hedge Fund Launches Jump Despite Equity Market Declines
Last year was a bumper year for hedge fund launches. According to a Hedge Fund Research report released towards the end of March, 614 new funds hit the market in 2021. That was the highest number of launches since 2017, when a record 735 new hedge funds were rolled out to investors. What's interesting about Read More
Facebook (NASDAQ:FB) $201.91 Sell This Rich Company Getting Worse
Facebook has been an exceptionally profitable company with inconsistently high cash return on total capital of 21.7% on average over the past 7 years. Over the long term the shares of Facebook have advanced by 400% relative to the broad market index.
The shares have been very highly correlated with trends in Growth Factors. The dominant factor in the Growth group is Cash from Operations ROI which has been 93% correlated with the share price with a three-quarter lead.
Currently, sales growth is 26.6% which is low in the record of the company and lower than last quarter. The company is recording a falling gross profit margin. Income taxes relative to sales continues a downward trend since its recent high in 2013 while working capital which has been 82% correlated with the share price with a five-quarter lead is also down from a historical peak.
More recently, the shares of (NASDAQ:FB) have declined by 13% since the May 2018 high. The shares are trading at upper-end of the volatility range in a 20-month falling relative share price trend. The current extended share price provides a good opportunity to sell the shares of this evidently decelerating company.
The more stable the pot appears, the better the attributes. Green and gold are good. Red is bad and the more intense the red the more urgent the call to action.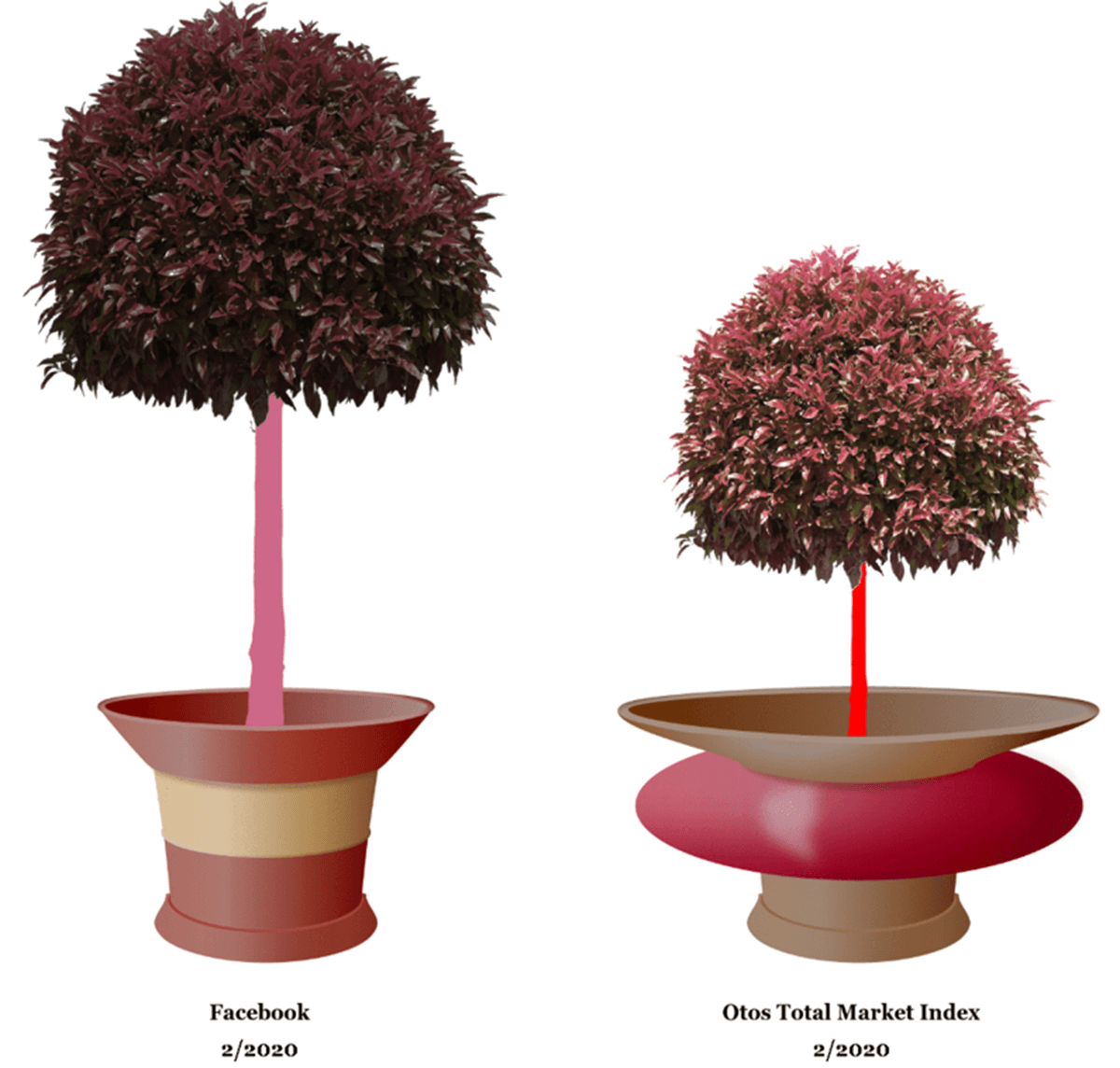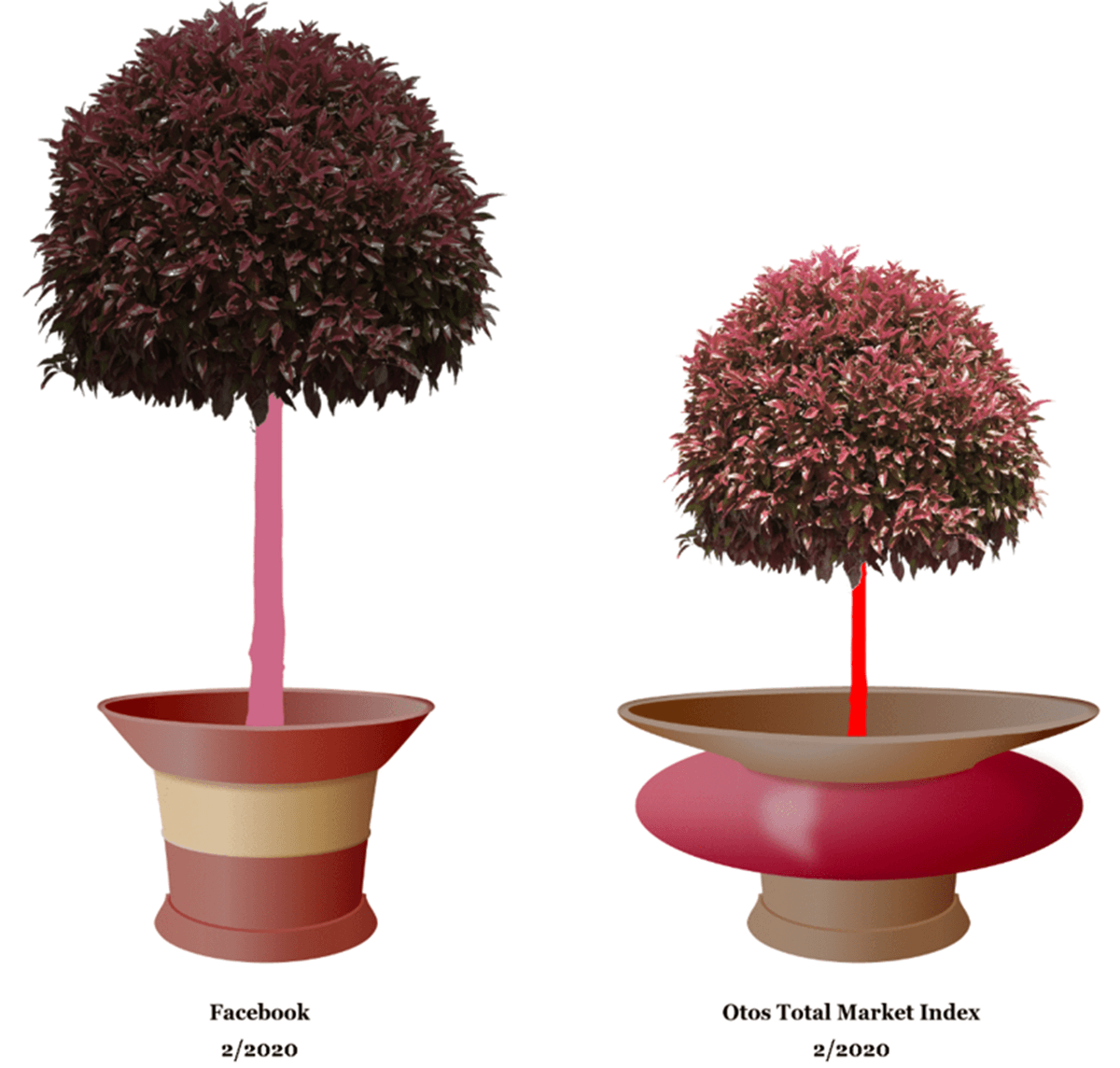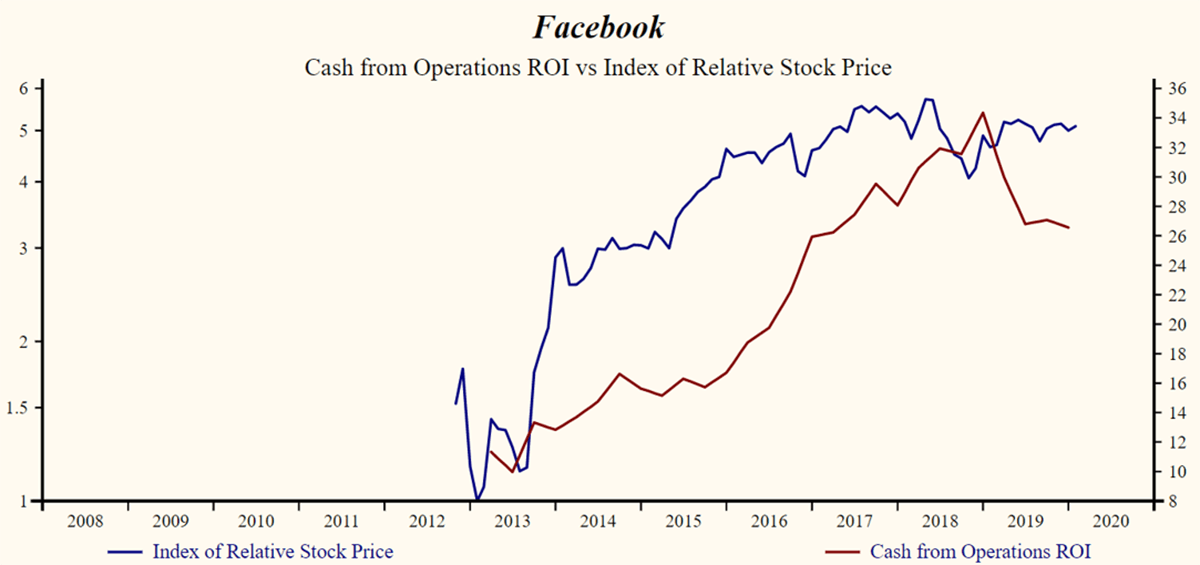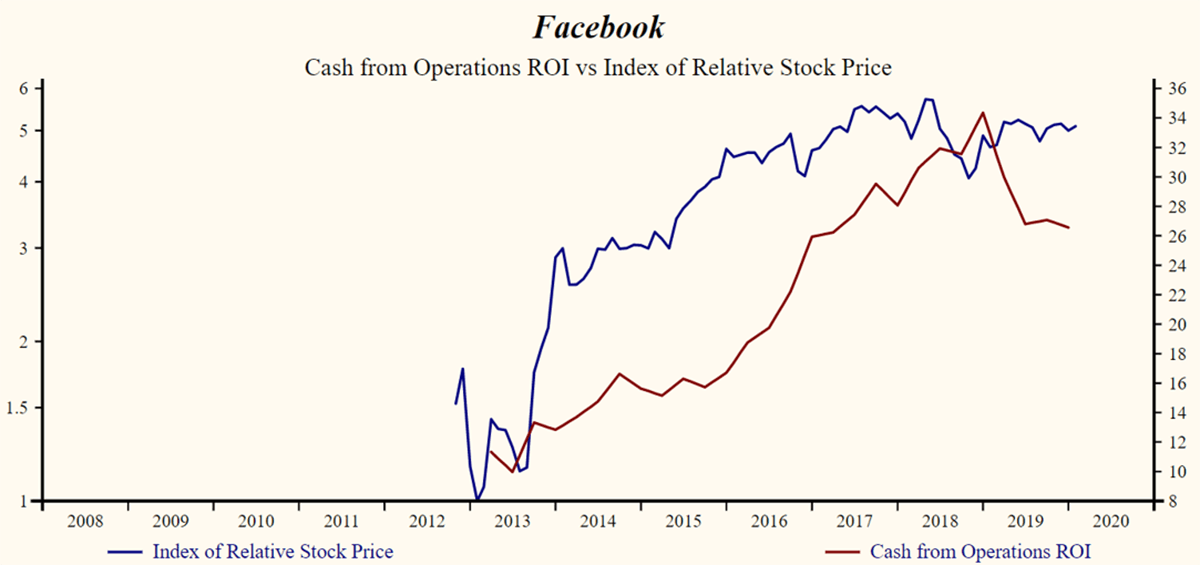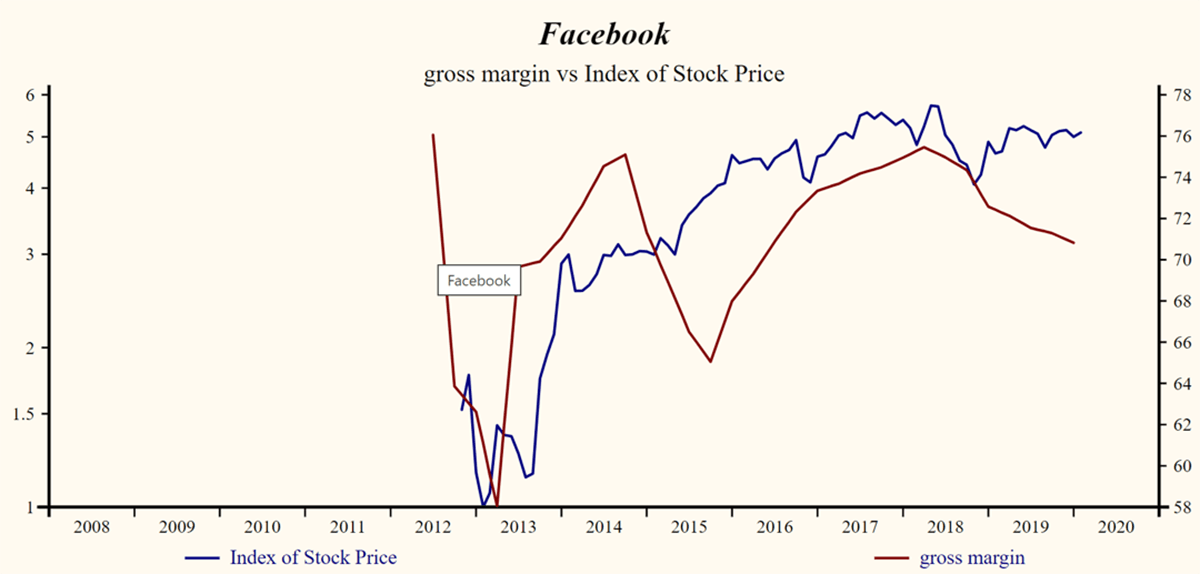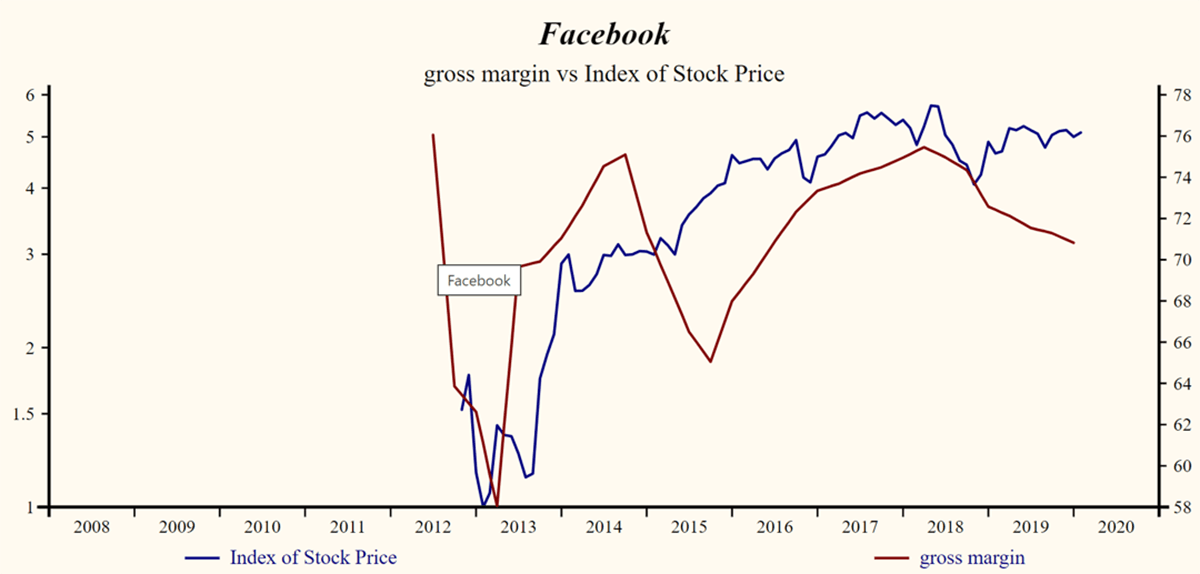 Updated on