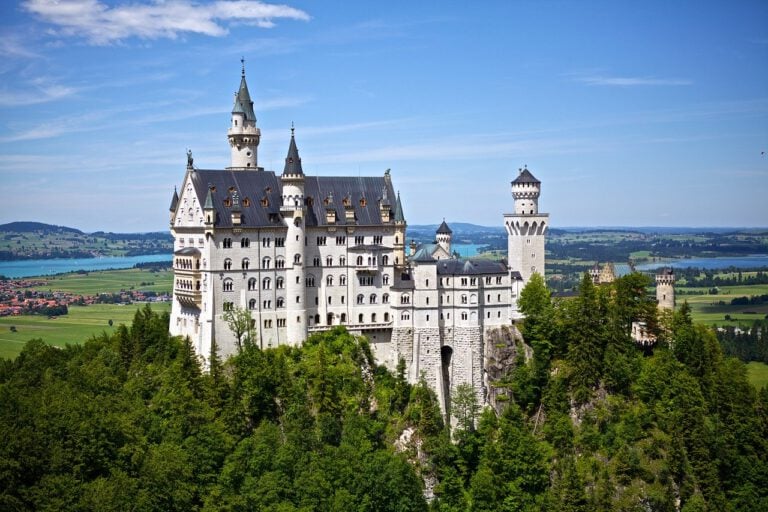 There's a big change coming in 2021 with how Americans will be able to travel to Europe. The European Travel Information and Authorization System (ETIAS) is set to launch next year and it is going to affect the process of traveling from the US to the European Union.

Europe is one of the world's most popular tourist destinations. It is home to Italy, France, Greece, and many other famous historical and cultural spots. Once ETIAS is launched visiting these countries will require a small extra step before and during entry to an EU destination.
Q4 2019 hedge fund letters, conferences and more
[Exclusive] ExodusPoint Is In The Green YTD Led By Rates And EM/ Macro Strategies
The ExodusPoint Partners International Fund returned 0.36% for May, bringing its year-to-date return to 3.31% in a year that's been particularly challenging for most hedge funds, pushing many into the red. Macroeconomic factors continued to weigh on the market, resulting in significant intra-month volatility for May, although risk assets generally ended the month flat. Macro Read More
This article looks at what's going to happen when ETIAS is launched. It also provides a little information on the program, it's goals and how to get ready to travel with the system.
What is ETIAS?
The European Travel Information and Authorization System is the EU's new initiative to improve the flow of foreign visitors in and out of its Schengen zone borders. It's going to create an easy-to-access electronic registry system to help the European Security Services register, pre-screen and facilitate the movement of non-EU citizens.
This is intended to dramatically improve waiting times for visitors entering European Schengen countries. It is also hoped it will greatly improve border security in the region.
At the moment Americans can visit Europe with just their passports. They will automatically be granted a 90 day leave to remain in the Schengen area for business or tourist purposes. Once ETIAS launches visitors will need to register for travel authorization before they board a flight or transport to a Schengen port of entry.
When Is ETIAS Going To Launch?
ETIAS is set to launch before the end of 2021. The exact date that it will become a mandatory measure for European travel has not yet been stated, however, it is expected to be in place by the end of January next year.
Where Will ETIAS Be Needed?
The new system will be a mandatory requirement for entering all 26 EU Schengen countries. Visitors will have to specify their country of entry into the Schengen zone, however, once they've arrived they will be able to travel anywhere in the passport-free zone without any additional visas or waivers.
ETIAS countries include all EU members aside from Ireland. The system will also allow entry via non-EU Schengen member countries such as Switzerland, Norway, Iceland, and Liechtenstein.
Who Should Apply For ETIAS?
Anyone visiting the EU from a non-EU or non-Schengen country will need to gain travel authorization before arriving in the zone. Visitors from visa waiver countries such as Australia, the USA, Canada, Mexico, Brazil, and Japan will need to register for ETIAS before embarking to Europe and visiting for business, tourism, medical or transit purposes from 2021 onwards.
What Are the Goals of ETIAS?
There are many goals behind the ETIAS program. The system is designed to improve the movement of foreign people entering and exiting through EU Schengen borders, protect against visitors overstaying their travel permissions and enhance EU-wide security.
How To Travel To Europe When ETIAS Launches
Whilst things are going to change with the way that Americans travel to Europe, the process of registering and getting approved to visit is fortunately very simple. The system is quick and easy to use and will improve the experience of traveling to Europe in many ways.
Apply Online Prior To Travel
To register with ETIAS you'll first need to get registered with the system. To do this you'll need to go online to fill in its application form at least 3 days before your arrival date in Europe.
This involves providing personal data, passport information, contact details, answering some security questions and stating your country of entry into the EU. The application process only takes about 10 minutes and once you're registered you'll be able to travel to the EU for multiple short trips of up to 90 days at a time.
Entering Europe With ETIAS
Once you're registered with ETIAS you're all set to travel. You will receive confirmation of approval directly to the email address registered during your application. Once received you won't have to do anything else.
When you arrive at your destination of choice, you will be able to enter the country via the eGates. Your passport will be checked against the ETIAS database by the European Border and Coast Guard Agency. If your credentials are correct you'll be able to enter the Schengen area for multiple stays of 90 days over the course of 3 years.
An important thing to remember is that if your passport expires or is lost you'll need to re-register for ETIAS. Travel permission is tied to your specific passport or identifying documents and if these change it will no longer be valid.
Europe is a dream destination for many US travelers and the new system is going to be a fact of life when it's rolled out. Fortunately however, getting registered can be done in a pinch. Whilst ETIAS is going to change a lot it's also going to make travel simpler and more secure in many ways.
Updated on