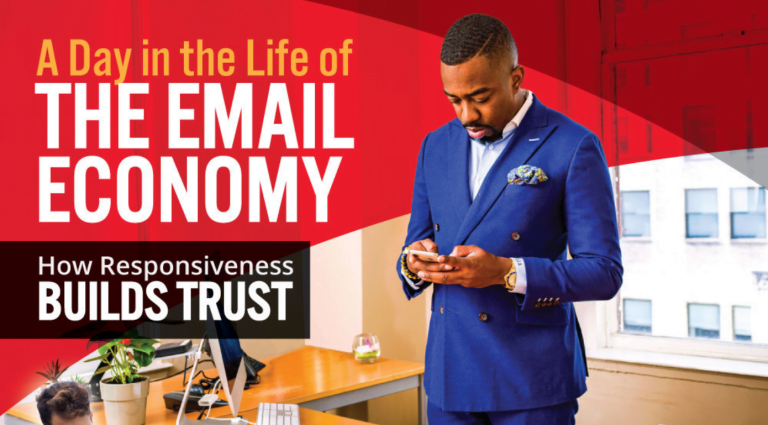 Did you know that companies that respond to emails in less than one hour are 60 times more successful than companies that take 24 hours or more to respond? Email responsiveness is a nonverbal cue that you can use to either build trust or to destroy it. If you are of the belief that email is dead, it may be harming your business more than you think.
For over a decade now, multiple media outlets have been declaring that email is dead. Many people think that newer forms of communication like Slack, WhatsApp, and even LinkedIn and Facebook messaging are now preferred by the younger generations, which tend to lead in new tech trends.
Q4 2019 hedge fund letters, conferences and more
Peter Lynch: How Investors Can Find Their Edge
Peter Lynch was one of the best growth investors of all time. As the Magellan Fund manager at Fidelity Investments between 1977 and 1990, he averaged a 29.2% annual return. Q1 2021 hedge fund letters, conferences and more The fund manager's investment strategy was straightforward. He wanted to find growth companies and sit on them Read More
Email Responsiveness From Baby Boomers To GenZ
In reality, younger generations are using email just as much as the older generations. The differences between email use across multiple generations is negligible at best. From Baby Boomers to GenZ there's only a 5% difference in email use.
What's more, younger generations report being online almost constantly, and they report checking their emails multiple times a day. They are using email for a lot of personal things, as well, which could indicate it is a preferred method of communication.
Of all the emails sent, 35% require a response and 23% require an immediate response. Failing to improve your responsiveness to emails in a timely manner may send the wrong message and leave people feeling that you aren't serious, trustworthy, or even competent. It's an annoyance that may lead to lack of faith in you over time.
Meeting Customer Expectations
80% of Americans say that convenience, speed, friendly service, and knowledgeable help are the cornerstone of excellent customer service. When customer expectations are met, they are 80% more likely to become a frequent customer, eventually spending 67% more than they did on the first transaction.
Meeting customer expectations is crucial no matter what line of work you are in. Without sales, nothing happens. Responding to emails in a timely manner is one simple way to ensure your customers feel heard and appreciated.
In order to increase email responsiveness, use the tools available to you. Auto responders assure people that their email has been received and will be answered, and even quick replies that let people know that you're on it instead of leaving them to wonder.
Email is far from dead, and how you handle your email matters. Learn more about the importance of email response times from the infographic below!