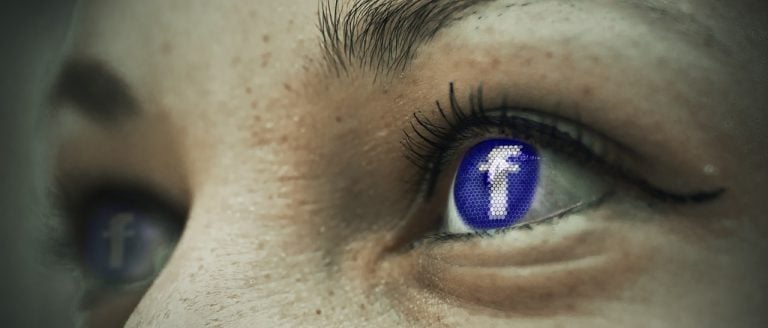 Even though Facebook is a social networking giant, it does not mean the company is free from criticism. In fact, it has received criticism from almost every corner over the past few years, including for privacy breaches, being unable to control hate speech, refusing to police political speech and more. Moreover, on numerous occasions, we have seen the #DeleteFacebook campaign trending on Twitter. Now none other than entrepreneur, innovator and visionary Elon Musk has asked his followers to delete Facebook for a pretty simple reason: because it's "lame."

Why Elon Musk wants you to delete Facebook
In a tweet on Saturday, Musk requested that his followers delete Facebook, not because it is dangerous, but because it is "lame." The tweet from Tesla's CEO came in response to an earlier tweet from actor Sacha Baron Cohen. In a tweet last week, the actor raised his voice against Facebook's control over information.
In his tweet, Cohen questioned why one company or one man (Facebook CEO Mark Zuckerberg) should be allowed to control the information "seen by 2.5 billion people." The actor also asked the government to regulate Facebook's control over information. The tweet also included a picture showing Zuckerberg as an all-powerful ancient Roman emperor.
This Is What Hedge Funds Will Need To Do To Succeed In The Long Term
Last year was a banner year for hedge funds in general, as the industry attracted $31 billion worth of net inflows, according to data from HFM. That total included a challenging fourth quarter, in which investors pulled more than $23 billion from hedge funds. HFM reported $12 billion in inflows for the first quarter following Read More
#DeleteFacebook It's lame

— Elon Musk (@elonmusk) February 8, 2020
Are Musk and Cohen right?
Many believe that Cohen's representation of Zuckerberg as a Roman emperor is not technically correct, but his point is valid. Zuckerberg does have control over information. Moreover, users can use the settings to limit the information they want to share.
However, Cohen's real intent could be to get the government to step in and control how much internet companies can interfere with people's lives. There is nothing wrong with such a demand. considering the number of privacy breaches Facebook has been involved in.
On the other hand, Musk's reason for deleting Facebook may appeal to many as well. There are many who see Facebook as a time waster or as a platform to stalk people. Moreover, there are a few reasons why Facebook could be lame.
One reason is that the platform is used by many to present a version of themselves that they are not. One more thing that many would agree feels lame about the platform is that some users will often send vague distress signals. But when someone asks them about their problem, they simply say that they don't want to talk about it.
Another habit of many Facebook users that will have certainly irritated many is that people would often represent themselves as very knowledgeable about a current topic, when in fact, they are not.
Musk vs. Zuckerberg: not the first time
It is not the first time Elon Musk has asked his followers to delete Facebook. Following the Cambridge Analytica scandal, many celebrities, including Musk, supported the #deleteFacebook campaign. Previously, Telegram founder Parel Durov and WhatsApp co-founder Brian Acton have also asked their followers to delete Facebook.
A few days ago, Musk also took a jab at Facebook-owned WhatsApp over the phone hacking scandal involving Amazon CEO Jeff Bezos. In 2018 after Musk deleted his companies' Facebook pages, he said he doesn't "like Facebook. Gives me the willies. Sorry."
I didn't realize there was one. Will do.

— Elon Musk (@elonmusk) March 23, 2018
In 2017, Musk and Zuckerberg were involved in a public spat over the potential of artificial intelligence (AI) as well. After the Tesla CEO said AI could result in an apocalypse, Zuckerberg commented that Musk was a "naysayer." In response, Musk said that he has talked to the Facebook CEO about the topic and that his "understanding of the subject is limited."
Is anyone deleting Facebook?
Even though Facebook continues to grow as a company, younger social media users are reportedly ditching the platform for other sites. However, these users still use Instagram, which is also a Facebook property.
Facebook has about 2.45 billion monthly active users. About 71% of teens between 13 and 17 years old were active on Facebook in 2015. Currently, only 51% of U.S. teenagers use the platform, according to Sproutsocial.
Younger users may be leaving the platform, but users 65 years and older are the fastest growing group on Facebook. Users born in 1945 or earlier grew to 40% in 2019, up from 26% in 2018. On the other hand, Millennials and Boomers increased by up to 2%, while Gen Xers have reduced their Facebook use.
Updated on