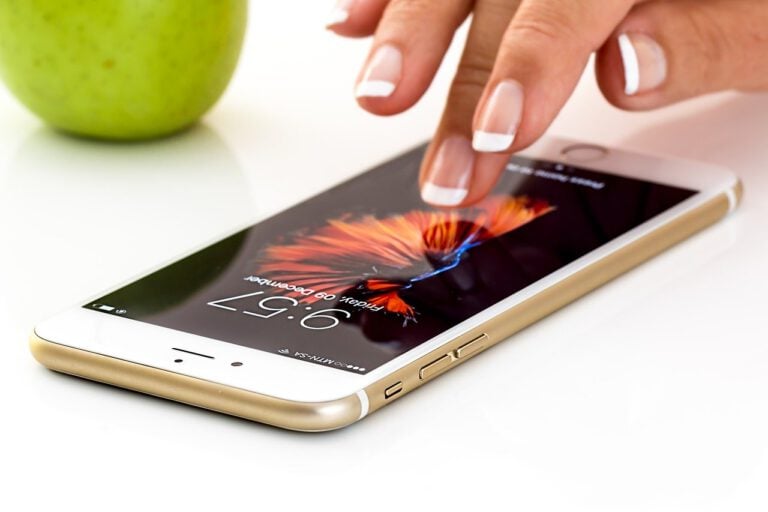 Coronavirus has impacted almost every industry in China, and in turn, the companies dependent on China. One such company is Apple. If the recent reports are anything to go by, then production bottlenecks owing to the coronavirus may force Apple to delay the iPhone 12 release.
Coronavirus may delay iPhone 12 release
Apple usually releases new iPhones in September at its annual hardware event. However, a new report claims that the next-gen iPhone could face production delays. Following the outbreak, several factories have shut down in China, including those of key Apple suppliers.
A report from DigiTimes, citing a source, claims that Apple is not even sending specialized engineers over to China due to the virus. These engineers, as per the report, are responsible for carrying the Engineering Validation Test (EVT) stage of iPhone 12 development. During this stage, Apple finalizes the design and ensures all things are as per the set standards.
Hedge fund managers present their best ideas at Robinhood [In-Depth]
The latest Robinhood Investors Conference is in the books, and some hedge funds made an appearance at the conference. In a panel on hedge funds moderated by Maverick Capital's Lee Ainslie, Ricky Sandler of Eminence Capital, Gaurav Kapadia of XN and Glen Kacher of Light Street discussed their own hedge funds and various aspects of Read More
DigiTimes believes such delays would have a serious impact on the iPhone 12 development cycle. Apple already announced last month that it would allow "business critical" travel to China.
"We're restricting travel to business critical travel," Apple CEO Tim Cook told CNBC's Josh Lipton late last month. "For employees that are in the Wuhan area, we are providing care kits and supplying them across our employee population in China as well."
So, as of now, it is not clear when the engineers will be able to visit China for the EVT stage. This won't be the first time Apple has had to face production delays. However, the production delays this time could have a major impact considering iPhone 12 is expected to feature a big design overhaul.
Apple, on its end, has assured that its first priority is the safety of its teams, suppliers and customers. Apple Stores in China are scheduled to reopen on Feb. 15.
Much depends on Foxconn
Apple usually starts iPhone production in mid-June, and ramps it up in August to prepare for the September launch. This year, however, Apple could miss the June target. It could mean that Apple might delay the iPhone 12 release due to coronavirus, or some iPhone 12 models may not be available at the time of the September launch. Apple is expected to release four iPhone 12 models, including two Pro models and two regular models.
What could aggravate issues for Apple is the shutdown of Foxconn factories, which is Apple's primary supply partner. A recent report from Nikkei claimed that Chinese health authorities conducted checks at Foxconn factories, and found them unsuitable for restarting production over fears of coronavirus infection.
However, a statement from Shenzhen's Longhua district earlier this week (posted to WeChat), claimed that the Nikkei report is untrue. The statement cleared that no final decision has been taken yet. Further, it said that the authorities are still carrying out checks at Foxconn facilities. Once the facilities are cleared, the company will be allowed to start production.
Separately, Foxconn, in a statement today, said, "Recently, Reuters reports on the group's overall resumption schedule for the mainland China plants are not factual, and Hon Hai hereby clarifies it."
From Foxconn's statement it is not clear what the current status of its production is. Earlier this week, a report from Reuters said that Foxconn had gotten the approval to start production at two major plants in China.
Thus, for now, there is no clarity on Foxconn's production schedule. If the factories remain closed for longer due to coronavirus, then it would certainly impact the iPhone 12 release.
What about iPhone 9?
Coronavirus may impact the iPhone 12 release, but Apple may be able to stick to the release schedule for the iPhone 9. Reports are that Taiwanese suppliers are preparing to ramp up the iPhone 9 (or iPhone SE 2).
Apple was reportedly planning to start the mass production of the phone in China this week. However, the outbreak has forced many facilities to shut down, forcing Apple to change strategy. If the reports are true, then iPhone 9 will now be partially manufactured outside of China to ensure a smooth launch.
Apple's iPhone 9 is seen as a successor to the iPhone SE, and is expected to launch in March. If it is true, then Taiwanese suppliers would be ramping up their production capacities now.
Meanwhile, trusted Apple analyst Ming-Chi Kuo in a recent note warned of risks of new product shipment delays. Surprisingly, the analyst did not make any actual shipment predictions in the note, but said there are "still many uncertainties." Also, the analyst expects lower-than-expected iPhone sales due to the outbreak.