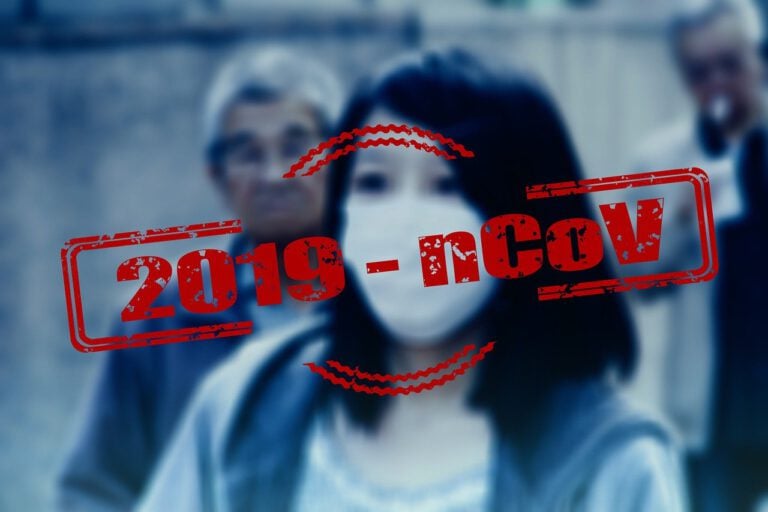 The Coronavirus outbreak that originated in the Chinese city of Wuhan has triggered fear in the minds of people all over the world. The virus has spread to at least two dozen countries. Many airlines including the United Airlines, British Airways, American Airlines, Cathay Pacific, Air India have either reduced flights to China or stopped flying to the country altogether. Amid all this, people who order goods from popular Chinese e-commerce platform AliExpress wonder whether they would contract Coronavirus from AliExpress packages.
The Chinese government is doing everything it can to contain the virus. It has locked down over a dozen cities, temporarily shut down public transport, and closed factories, parks, and shopping  malls. However, Beijing hasn't stopped the movement of goods going out of the country.
People who have packages coming from AliExpress are concerned if the deadly virus would end up in their home or office. AliExpress is a Chinese online retail platform owned by Alibaba. It's where the Chinese small businesses sell products to international online buyers. AliExpress is popular in several Western countries.
Crypto Hedge Fund Three Arrows Blows Up, Others Could Follow
A few years ago, crypto hedge funds were all the rage. As cryptocurrencies rose in value, hundreds of hedge funds specializing in digital assets launched to try and capitalize on investor demand. Some of these funds recorded double-digit gains in 2020 and 2021 as cryptocurrencies surged in value. However, this year, cryptocurrencies have been under Read More
Are you among those who wonder ordering items from the Chinese platform could bring Coronavirus from AliExpress packages at your home? Well, you have no reason to worry. According to health experts, there is negligible chance of the deadly virus ending up in your home through an AliExpress package.
According to the Center for Disease Control and Prevention (CDC) there is no evidence of Coronaviruses being transmitted through imported packages and goods. The virus spreads through air, meaning it transmits from one person to another through cough, sneeze or handshake.
The AliExpress packages take days or weeks to arrive at your doorstep. And the virus is unlikely to survive that long outside a host body. According to Dr. Nancy Messonnier of CDC, the Coronavirus has poor survivability on surfaces. The new virus's cousins SARS and MERS could survive only for a few hours on surfaces.


Dr. Nancy Messonnier added that there was "very very low risk" of the virus spreading from products and packages that are shipped over days or weeks. There has been no evidence of someone contracting the virus in the US from imported goods. The virus simply cannot survive that long on surfaces. However, we don't know if the virus will mutate and what the consequences of mutation will be.
China's decision to lock down several cities could affect the supply chain. It means there is a good chance that your AliExpress orders would arrive later than expected. And your own country could inspect any parcel coming from China because of the virus outbreak.
The US State Department has issued a travel advisory asking Americans to avoid travelling to China. The US has set the new advisory at Level 4, its highest alert.
International travelers, especially those traveling to Asian countries, are at the risk of catching coronavirus on the airplane. The virus transmits through fomite spread or droplet spread. Fomite spread is when an infected person touches a surface and then another person touches it immediately. Droplet spread is when the virus transmits through coughing and sneezing.
In an interview with CNBC, the International Air Transport Association (IATA) medical adviser David Powell said practicing good hand hygiene was the best way to avoid catching coronavirus on an airplane. The air in airplanes is purified with surgical-grade filters, so it's unlike to be contaminated. However, an infected passenger could bring the virus into the plane.
You should frequently wash and dry your hands. Also, avoid touching your own face. People showing coronavirus-like symptoms should cough or sneeze into a issue.
WHO declares it a global health emergency
The World Health Organization (WHO) has declared the Coronavirus outbreak a global health emergency.
The WHO said it has declared the outbreak a global health emergency not just because of what's happening in China, but because what could happen in other countries. If the virus spreads to countries that don't have an advanced healthcare system or are not as well-prepared as China, it could have disastrous consequences.
On February 11, the WHO gave the illness caused by the coronavirus a new name: COVID-19. The name stands for Coronavirus Disease 2019. The first cases of the illness emerged towards the end of December 2019. WHO noted that the name makes no reference to an animal, geographical location, an individual or group of people.
🚨 BREAKING 🚨

"We now have a name for the #2019nCoV disease:

COVID-19.

I'll spell it: C-O-V-I-D hyphen one nine – COVID-19"

–@DrTedros #COVID19 pic.twitter.com/Kh0wx2qfzk

— World Health Organization (WHO) (@WHO) February 11, 2020
According to Chinese authorities, total death toll from the coronavirus epidemic has climbed to 1,113 as of Wednesday, February 12. The number of confirmed cases has reached 44,653.
At least 97 new deaths and 2,015 new cases were reported on February 11. Most of the deaths have been in the province of Hubei, which is at the center of the outbreak. Outside China, there have been 393 confirmed cases of coronavirus in more than two dozen countries including the US, UK, Canada, and Germany.
Coronavirus symptoms include cough, headache, and fever. In severe cases, patients also experience breathing difficulties, pneumonia, and sore throat.
Updated on