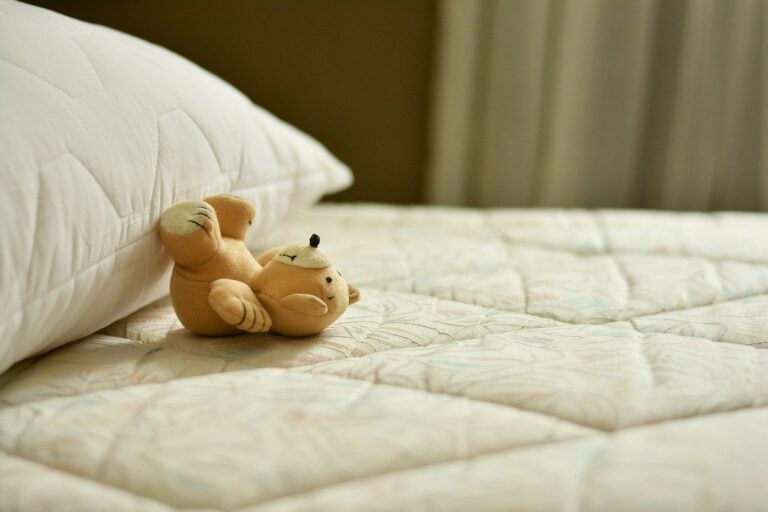 Casper Sleep Inc (NYSE:CSPR) is on the short path to disaster. Casper CEO Philip Krim had determinedly pursued a $1 billion valuation for his mattress company. But after enduring a month of skepticism from investors, CNN reported that Casper had lowered its IPO price range by around a third, cutting its planned valuation from $705 million to $500 million.
Casper is certainly a better deal at this new valuation, but investor interest has dropped off for a reason. Casper is bereft with problems from revenue to profitability, and it needs to show investors with results how it plans to fix these problems.
Q4 2019 hedge fund letters, conferences and more
Bedford Park Opportunities Fund Q2 Letter: Long Converge Technology Solutions
The Bedford Park Opportunities Fund returned 13.5% net of all fees and expenses in the second quarter of 2021, bringing its year-to-date return to 27.6%. Q2 2021 hedge fund letters, conferences and more   In the fund's second-quarter investor letter, which ValueWalk has been able to review, Jordan Zinberg, the President and CEO of Bedford Read More
The Sleep Economy
Casper is a mattress company. It sells mattress, sheets, and other bedding material. But like every IPO today, it prances about pretending to be a tech company. In the company's own words in its latest S-1/A, "we bring the benefits of cutting-edge technology, data, and insights directly to consumers."
See, Casper is a pioneer of the Sleep Economy, which it says is "a rapidly growing and traditionally fragmented market" that includes all sorts of products outside of mattresses. Some of these products include medical devices, digital apps, and clocks among other things which makes it a tech company. And on top of that, Casper aims to become the Nike of sleep through heavy advertising and branding.
But there are two problems with this. First is the fact that Casper has made little progress in developing these tech products that are part of the Sleep Economy. The only tech product on the market is a glorified night light, and there is no reporting on when the other products will hit the market.
Casper's business model
The second problem is that Nike is Nike because it is a status symbol. One wears the latest Nike shoes, and looks cool to fellow sneaker aficionados. By contrast, no one cares where your mattress comes from. Inevitably, mattress companies will end up competing on price and quality as opposed to marketability.
And the problem with that is that Casper cannot compete on price given its well-documented financial issues. CNN reported that Casper released its preliminary 2019 financial information, with a revenue of $439 million and a net loss of $94 million. While revenue rose by 23%, that is a substantial decline compared to the 42% revenue growth it had from 2017 to 2018. With rising losses and slowing revenue growth, the company's path towards profitability is very unclear and its talk of a Sleep Economy looks more like words than action.
The End of the Greater Fool
Of course, Casper isn't the first "tech company" to have similar flaws. Just look at Uber (NYSE:UBER), or Lyft (NASDAQ:LYFT), or SmileDirectClub (NASDAQ:SDC). These were companies which waved a lot of technology in investor's faces, achieved an outsized valuation despite financial troubles, but have fallen in value once investors woke up.
But that is the other major problem with Casper's IPO beyond the company itself. The Greater Fool Theory played a role in these outsized valuations, as investors convinced themselves they could flip them to some other investor who would be fooled into buying these supposedly high-growth stocks. But after the aforementioned debacles, most notably the WeWork disaster as explained by Business Insider, investors are becoming more skeptical. They want to see IPOs which have a credible path towards profitability, and which don't have completely outsized valuations.
In summation, the current investing environment is not a good one for companies like Casper. Hype is dying down in favor of sober analysis, and so the company has to slash its value to something more realistic.
Casper: A Possible Further Drop
The fact is that the mattress industry is intensely competitive with low margins and customers who do not routinely repurchase mattresses. Casper can talk about a Sleep Economy as much as it likes, but it is a mattress company which spends heavily on marketing yet is seeing decreasing growth and has no clear path towards profitability.
Even if you think that Casper will be a good investment at this reduced value, it is likely that this company's stock will fall even farther due to ongoing skepticism. Consequently, even the most optimistic investor should wait for the price to fall even further, while others should just ignore this IPO entirely.