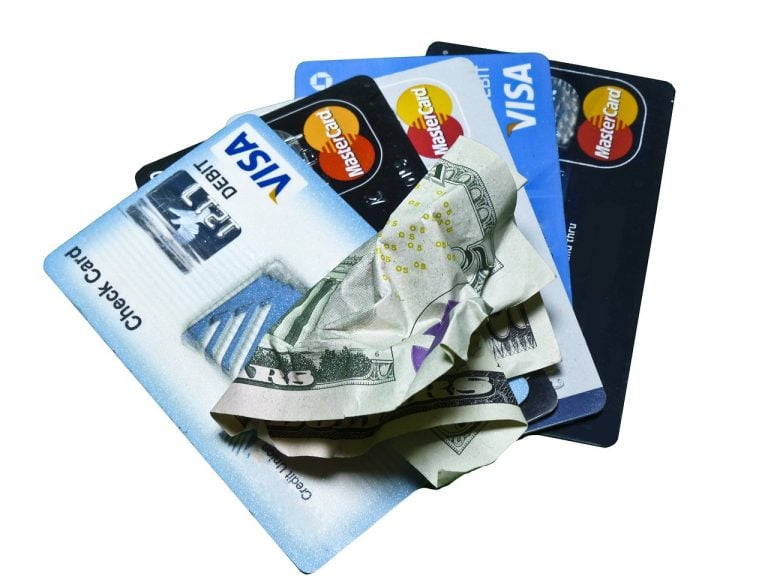 Credit scores in the U.S. are at an all-time high, and if your credit score is not good, then you may be at a loss. Though credit score is not the sole criteria of determining of how you are doing financially, it still matters a lot if you want to take on any debt such as buying a car or house. So, it is crucial that you take advantage of the improving economy to boost your credit score.

Credit scores at all-time high
As per a report from Experian, the average FICO score was at an all-time high in the U.S. in 2019. The score last year was at 703, compared to its previous best of 701 in 2010. About 59% of Americans have a score of 700 or above. Usually, a score of 700 or above is a good indicator for most lenders.
"These borrowers may receive a wider variety of credit product offers, at better interest rates, than those with scores below 700," the Experian report said.
How Value Investors Can Win With Tech And "Fallen" Growth Stocks
Many value investors have given up on their strategy over the last 15 years amid concerns that value investing no longer worked. However, some made small adjustments to their strategy but remained value investors to the core. Now all of the value investors who held fast to their investment philosophy are being rewarded as value Read More
This rise in the score reflects positive changes for the economy. For instance, there has been a drop in late payments and delinquency rates have dropped as well for most types of debt. Further, the report also notes that the average credit score of millennials has increased by 25 points since 2012.
However, a higher credit score does not necessarily mean that a user is doing well financially. In fact, Experian found that the average debt balance has actually increased compared to last year. Moreover, a separate study from Bankrate says that about two-thirds of people with credit card debt owe the same amount as they had over the past decade.
However, juggling all these debts, even if it is leaving users cash strapped, is helping people's credit score. Taking on different forms of debt, speaks good about a user's credit history, even if it means their total debt has increased.
High credit score: how does it help?
As said above, a higher credit score does not mean that a person is doing financially well, but it does have some benefits. As per a study from Lendingtree, an average American going from a "fair" credit score (between 580 and 669) to a "very good" score (between 740 and 799) could save up to $41,416 in total interest on their mortgage loan.
Along with a mortgage loan, a higher score could also help you save on interest on credit cards, student loans, auto loans and personal loans. Thus, those with a good credit score are making efforts to restructure their debt, consolidate it or negotiate for a lower interest rate. You can also access loans with a lower interest rate and pay off those with a high-interest rate and get credit cards that offer more benefits and less interest rate.
On the other hand, those who don't have a good credit score, should try to boost it. This is the right time to boost your credit score as you can take advantage of the strong economy. If you don't know how to do it, then detailed below is how to boost your credit score.
How to boost your credit score
Pay bills on time – making payments on time could give a big boost to your credit score. In fact, according to FICO, your payment history accounts for about 35% of your credit score. Delaying the payment by a few days doesn't make much of a difference. However, if you regularly make payments 30 days after the due date, then it could drop your credit score.
Also, try to make payments before it gets reported to the credit bureaus. You can ask your bank or other financial institutions for the date when they report your balance to the credit bureaus. So, you should try to make the payment before that date. Remember, this date is different from the due date.
Keep credit utilization down – credit utilization is the ratio of how much credit is available to you to how much credit you have used. As per the experts, this ratio makes up about 30% of your credit score. You must always aim to keep this ratio under 30% to boost your credit score. For example, if your credit limit is $20,000, then try not to use more than $6,000 at a time. To boost the credit score even higher, try keeping the ratio below 10%.
Use third-party services – it is a known fact that young users have a lower score. And, an average consumer doesn't get a score of 700 or more until they are age 54. This is because the length of the credit score makes a big difference.  You can, however, boost the score quickly by using a service such as Experian Boost. This program gives the credit bureau access to your bank accounts. The bureau then includes cellphone and utility payments in the calculation of your credit score, which otherwise are not included in the credit-scoring algorithms.
Updated on