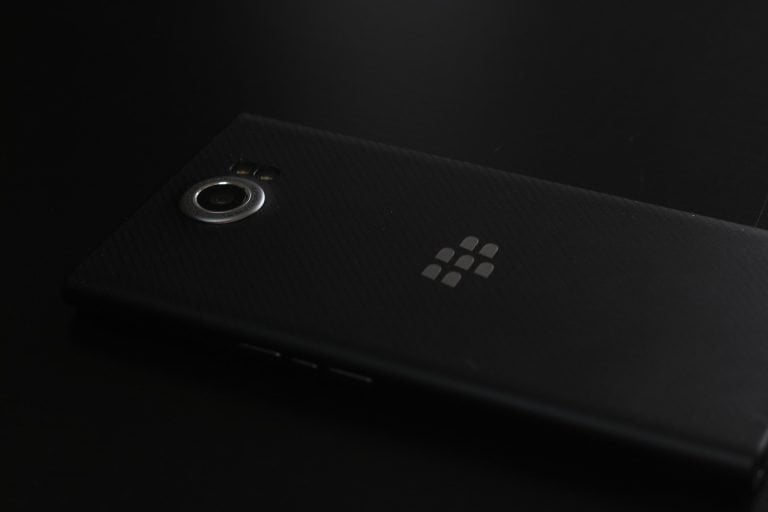 BlackBerry phones are currently being sold by TCL Communication, but the Chinese company will soon part ways with the Canadian brand. The Chinese electronics giant said it would no longer release any more BlackBerry-branded phones. Since TCL was the company keeping alive the BlackBerry phones, it remains to be seen whether or not this will be the end of BlackBerry-branded phones as well.

BlackBerry and TCL breaking up
This heart breaking announcement for BlackBerry fans came from TCL. In a tweet, the Chinese company said it won't be selling BlackBerry-branded smartphones starting Aug. 31. Citing the reason, the company said it no longer has the license to design and manufacture BlackBerry-branded phones.
"We do regret to share however that as of August 31, 2020, TCL Communication will no longer be selling BlackBerry-branded mobile devices," TCL said in the tweet.
London Quality Growth Investor Conference: Buy Dassault Systemes
At this year's inaugural London Quality Growth Investor conference, Denis Callioni, analyst and portfolio manager at European investment group Comgest, highlighted one of the top ideas of the Comgest Europe Growth Fund. According to the speaker, the team managing this fund focus on finding companies that have stainable growth trajectories with a proven track record Read More
Those who have BlackBerry-branded phones don't need to worry as TCL said the existing devices will continue to be supported. However, it is not clear if the support includes future software updates or not.
"TCL Communication will continue to provide support for the existing portfolio of mobile devices including customer service and warranty service until August 31, 2022 – or for as long as required by local laws where the mobile device was purchased," the tweet read.
Following years of failure, BlackBerry stopped making phones in 2016, and instead, decided to license its brand. TCL has had near-global rights to design and sell BlackBerry-branded smartphones since Dec. 2016. Since then, TCL came up with many devices, integrating the classical BlackBerry design with Android. However, none of the devices proved a major hit.
Under the terms of the license, TCL was allowed to design and sell BlackBerry-branded phones featuring the iconic keyboard. The Canadian company was responsible for providing BlackBerry apps and a security-enhanced version of the Android OS. In return, TCL paid BlackBerry a royalty on every phone sold.
What's the real reason?
BlackBerry-branded phones from TCL were decent devices that impressed hardcore BlackBerry fans. The phones came with the Android OS, featuring a touchscreen and a physical keyboard as well. In terms of other features also, including the cameras, the phones did well.
Some of the phones that TCL launched were BlackBerry KEYone, BlackBerry KEY2, and BlackBerry Motion. The last BlackBerry phone that the Chinese company came up with was BlackBerry KEY 2 LE in Aug. 2018.
However, the devices were expensive. Also, the number of users using physical keyboards was not increasing. Probably, this resulted in slow sales of BlackBerry smartphones. There are also chances that the Chinese company faced issues with BlackBerry-branded phones.
"There is little doubt TCL has struggles with BlackBerry-branded devices despite producing some exciting designs," Ben Wood from the CCS Insight consultancy told BBC.
Even though TCL in its tweet said it was "blessed enough" to work on the BlackBerry phones, there have been a few reports suggesting the Chinese company was frustrated and planning to give up on BlackBerry phones.
Is it the end of BlackBerry phones?
BlackBerry was once the market leader in the smartphone segment. However, it failed to keep pace with the handsets from Apple and Samsung. The Canadian company made every effort to make a comeback, including launching a new operating system called BlackBerry 10, but it failed to attract buyers. Then in 2016, it finally decided to stop making smartphones and license its brand. BlackBerry now focuses on software and cybersecurity.
It will be interesting to see what will happen to BlackBerry phones with TCL no more in the scene. Though the Canadian company has other partners as well, their reach is limited. For instance, BB Merah Putih came out with just one phone in Indonesia, while Optiemus Infracom launched a few phones in India, Sri Lanka, Nepal, and Bangladesh. TCL had the rights for all other markets.
As of now, there are no comments from BlackBerry on the development. Also, it is not known if other BlackBerry partners, including Optiemus Infracom and BB Merah Putih, will continue selling BlackBerry phones in their respective markets or not.
Talking of TCL, leaving BlackBerry-branded smartphones could actually work well for the Chinese company. TCL has made a name for itself by selling phones of different brands, such as BlackBerry, Alcatel and Palm. Now that the company has experience in smartphones, it could start selling phones under its own name.
Even TCL lately has hinted of making smartphones using its own brand. There are also rumors of TCL working on a foldable smartphone.
Updated on