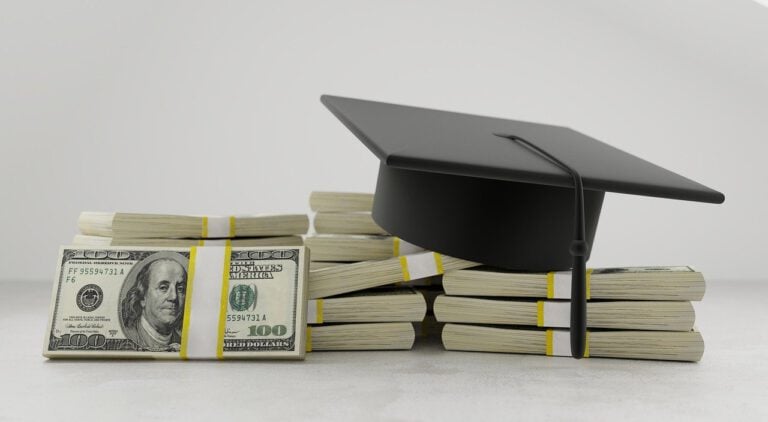 Did you know – the best option for bad credit student loans is a federal student loan. Read more here.
Borrowing money for college can be a struggle. With the cost of education rising every year, it is more and more difficult to secure the money you need to study. And when you have bad credit, the task is even harder. But there are ways you can get student loans with bad credit. Here we describe the benefits of a federal student loan, how to get a student loan, and other ways of getting student credit when your credit score is poor.
Q4 2019 hedge fund letters, conferences and more
Alkeon on why this is one of the best eras for stock picking ever [Q4 Letter]
Alkeon Growth Partners was up 11.42% net for the fourth quarter, bringing its full-year return to 54.4% for 2020. The MSCI AC World returned 14.35% for the fourth quarter and 14.34% for the full year. Q4 2020 hedge fund letters, conferences and more   The best environment for stock picking In their fourth-quarter letter to Read More
What is a Federal Student Loan?
A federal student loan is one of the best bad credit loans for people wanting to go to college. They are also called government loans and they enable students and their parents or guardians to borrow funds directly from the US federal government. There are three different types of student loans from the government. These are Direct Unsubsidized Loans, Direct Subsidized Loans, and Direct PLUS Loans. Of this final category, Grad PLUS Loans are for grad students and Parent PLUS Loans are for the student's parents.
Direct Subsidized Loans are for students with a recognized financial need. Federal regulations for federal student aid determine whether a student is eligible. If you are entitled, the loan has no interest during the course of study, during the deferment period and during the grace period. Direct Unsubsidized Loans are not based on any recognized financial need. The loan charges interest throughout the term and the school sets how much you can have. Direct PLUS Loans are for parents of the student and they are unsubsidized. They cover the cost of attendance.
What Are The Benefits of Federal Student Loans?
The major benefit of a federal student loan is you don't need a good credit history to secure the loan. These are ideal loans for bad credit. You also have more flexibility with a student loan from the government. You can usually change your repayment terms and there are accommodating ways to pay the money back, including income-based plans.
How to Apply for a Federal Student Loan
It is free to apply for a federal student loan. You need the Free Application for Federal Student Aid (FAFSA) form. When you fill out this form, you also determine eligibility for grants and aid. These include work-study grants. You must submit the FAFSA form each year while you are in college in order to continue to receive student aid from the government.
The form is fastest to fill online. It takes around three to five days for your application to be processed. If you mail an application, it will be slower. Never pay for a FAFSA as this is a scam. All applications for federal student aid are free of charge.
The government mails you a Student Aid Report when you have submitted your application. This defines eligibility for student aid. The college you choose to attend sends a financial aid offer which tells you the aid you can receive. This includes grants, federal loans, and work-study.
If you do not receive all the money you need to cover your college costs, you can apply for a private loan to subsidize your funding.