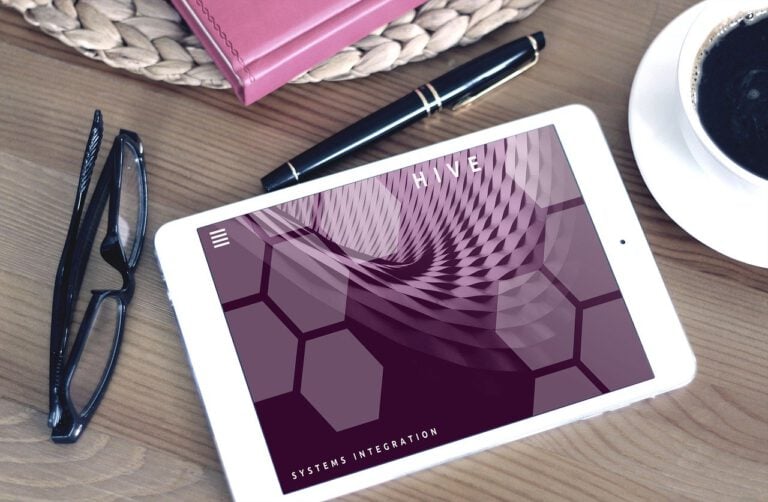 In recent years, Artificial Intelligence has emerged as a bubbling buzzword in various industries. And, companies are making hefty investments in projects that utilize AI technology. As per the forecast by International Data Corporation (IDC), global spending on AI systems will hit a $79.2 billion mark by 2022, rising at a CAGR (compound annual growth rate) of 38.0% during the 2018-2022 period. The mobile app development industry is no exception to this trend and developers are experimenting with varied ideas and concepts that entail AI technology. The power of artificial intelligence can be harnessed in mobile applications for obtaining a competitive edge as well as provide the awe-inspiring experience to users.
Q4 2019 hedge fund letters, conferences and more
Implementation Of AI In Mobile Apps

AI or Artificial Intelligence is a popular technology that enables a computer to show intelligent behavior and make a decision independently without user intervention. It means AI-enabled devices can perform tasks that require human intelligence such as environmental or situation-based analysis, reasoning, problem-solving, comprehending languages, and learn things.
Crypto Hedge Fund Three Arrows Blows Up, Others Could Follow
A few years ago, crypto hedge funds were all the rage. As cryptocurrencies rose in value, hundreds of hedge funds specializing in digital assets launched to try and capitalize on investor demand. Some of these funds recorded double-digit gains in 2020 and 2021 as cryptocurrencies surged in value. However, this year, cryptocurrencies have been under Read More
Artificial Intelligence is being widely implemented in mobile application development to create smarter apps that offer unparalleled user experience. The use of AI in mobile apps has enabled businesses to provide smarter apps that can understand the behavior of users and respond accordingly. Many prominent organizations including Google, Amazon, and Microsoft are utilizing this technology to build apps and solutions that would tackle different user needs.
Enhanced User Engagement
Most mobile applications fail due to the lack of user engagement. Artificial intelligence is being utilized to analyze and understand the behavior of users and provide better functionalities for users. Today, the latest smartphones in the market including Apple's iPhone or Google's Pixel smartphones are loaded with AI and Machine Learning capabilities. These devices use this capability to learn user behavior and improve the overall user experience that results in high user engagement.
Chatbots
Chatbots are specially designed AI-based bots that offer human-like interaction with users. The use of chatbots is increasing in industries where human interaction is vital such as customer support, feedback, online community, and more. Mobile applications that require to handle user queries, provide immediate support & solutions, messaging or any other mode of user interaction can utilize chatbots to provide a greater user experience. Apple, Google, Microsoft, Amazon, and IBM offers the use of high-end AI-based chatbots.
Personalization
Although AI technology has many uses for mobile app development services, it is being highly utilized for providing a personalized experience to users. AI-powered apps can read user behavior and suggest personalized settings, features, changes, and content to users. For example, Uber's app can help drivers find the right route to drive to users on time. With the capability of Machine Learning and AI, apps can provide offers & discounts, personalized content, predictions, as well as enhance user experience as per a user's interest and mood.
AI In Mobile Apps and Speech Recognition Technology
It is another important concept of AI technology with an ability to accurately and automatically recognize human speech. The technology recognizes, decodes, and transforms human speech into machine code. The implementation of speech recognition in mobile applications add new abilities and enhance user experience. A speech recognition based app allows users to perform various tasks through voice commands instead of working with the app UI. Apple's Siri and Google Assistant, and Microsoft's Cortana are the two popular examples of Speech Recognition solutions. Verint Systems, NICE, and OpenText are some of the companies that offer this kind of service.
Biometrics Technology
This technology has the ability to measure, analyze, and identify human behavior and physical aspects of shape and structure of the body by working with sensory recognition, images, gesture and voice control. This technology is widely utilized in the marketing field. AI Biometric technology works with Face Recognition, Voice Recognition, Fingerprint Recognition, and Behavior recognition. Biometrics technology makes it possible to build highly-secured mobile apps as well as they can be helpful to understand user behavior to improve services. Biometric authentication has become an essential feature for most systems.
Natural Language Processing
The NLP or Natural Language Processing technology is a branch of artificial intelligence and serves as a gateway between a computer and a human for interaction using a natural language. The good use of NLP technology is in search engines to find information and generate news. NLP is useful for language translators, question answering, market intelligence, sentiment analysis, character recognition, spell checking, text classification, voice recognition, chatbots, and many other applications.
AI in mobile Apps: Changing Our Life

AI has come out of its infancy and evolving into a more sophisticated solution. The use of Artificial Intelligence is providing multiple benefits to businesses. This technology has an unprecedented effect on human life and opens new ways for user interaction with computers. The ability to create technologies that would behave in a human-like manner such as chatbots would make our world smarter and enhance people's lives. The future of AI is bright with new advancements in this technology taking place every day. In the future, we will see machines that will be controlled with smartphone apps and these apps would work after learning the behavior of users.
Final Note
In the past few years, the mobile app industry has witnessed substantial technological advancements including the emergence of cross-platform app development technologies. Now Artificial Intelligence is taking the industry to new heights. Startups, small business, and big enterprises, all are using the AI in their mobile apps to provide high-end user experience while ensuring security, performance, functionality, and futuristic behavior of the apps.
The constant development of AI technology is providing new opportunities and offering to improve their services. Whether it's a developer or a mobile app development company, they are harnessing the power of AI to create smarter apps for their clients. These kinds of apps can offer extensive benefits for businesses that help in varied fields including sales & marketing, finance, production, and more. With this technology, businesses can create competitive solutions that would be helpful in their growth and expansion.
Updated on