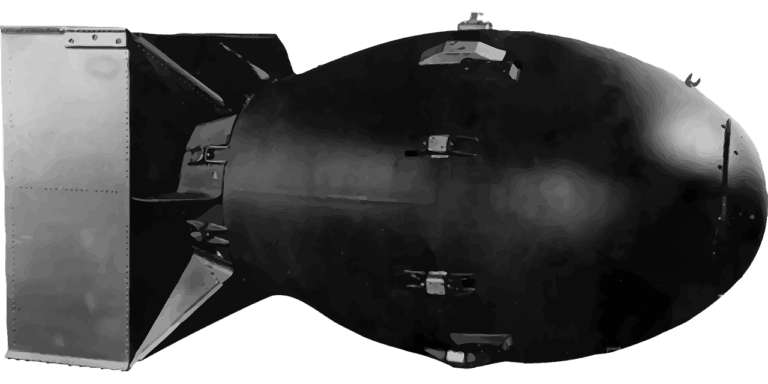 Tesla and its CEO Elon Musk are always in the news, whether or not they have done anything. Now again, Tesla is in the news but this time it is because of some unexploded WWII bombs. German authorities defused seven bombs at Tesla's German Gigafactory site last week.

WWII bombs at Tesla's German Gigafactory
According to a Reuters report, the unexploded bombs are U.S. explosives that were dropped during World War II. Further, the report notes that each bomb weighs about 110 pounds. Discovering unexploded bombs from World War II is nothing new in Germany.
On numerous occasions, German authorities have found unexploded bombs. A report from Smithsonian magazine in 2016 noted that over 2000 tons of UXO (unexploded ordnance) are found in Germany every year. Last week, a 1,100-pound World War II bomb was found in the western city of Cologne.
Morningstar Investment Conference: Everything You Need To Know About Preferred Securities
Preferred stock has been around for more than 150 years. One study suggests that the first shares of preferred stock were issued in 1836 by internal improvement companies in Maryland. However, some investors might not have given this asset class much thought until the government commandeered preferred shareholders' dividends in the government-sponsored enterprises Fannie Mae Read More
Tesla's planned Gigafactory site is just outside of Berlin. Bombs at Tesla's German Gigafactory site are not likely to delay the automaker's plan as the construction work is yet to start at the site. Locals believe that more bombs could be found at the Gigafactory site once the construction work starts.
As of now, there have been no comments from Tesla. Previously, Musk did say that he wants Germany's Gigafactory – Gigafactory 4 – to be operational by 2021. Musk revealed intentions to develop a factory in Berlin in November last year. Tesla plans to make about 500,000 vehicles annually on its 300-hectare Gigafactory 4.
Initially, the company will make the Model Y SUV and Model 3 sedan at the German facility. The preliminary price of the 300-hectare plot is €40.91 million ($45.36 million). Final price for the plot may change if an external auditor comes up with a different price.
Gigafactory 4 may run into environmental issues
Tesla's move of developing a Gigafactory in Germany was welcomed by industry groups and politicians, who believe that it would bring in more jobs to the area. However, environmental groups are not in favor of the factory, arguing it could result in drinking water supply and wastewater disposal issues. Also, the environmentalist claims that some part of the forest would need to be cut down for the factory.
Musk, however, addressed such concerns recently. "This is not a natural forest — it was planted for use as cardboard and only a small part will be used for GF4," Musk said in a tweet. "Giga Berlin will absolutely be designed with sustainability and the environment in mind."
Tesla lately has been focusing on expanding its manufacturing capabilities. For a while now, the company has been assembling cars at its facility in Fremont, California. Also, earlier this month, the company started mass deliveries of the Model 3 from its China Gigafactory, also known as Gigafactory 3. If you are wondering what Gigafactory 2 is, it is a solar panel plant in upstate New York.
Musk spotted with Cybertruck again
In separate news, the Tesla CEO was spotted driving his Cybertruck on a California freeway over the weekend. Reportedly, Musk waved to another driver when he stopped in traffic. A video of the same was uploaded to Instagram before it went viral on Twitter. As per Business Insider, Musk himself retweeted the video.
The video was reportedly taken in Hawthorne, where both Tesla and SpaceX have operations. In the video, a person is heard saying "Elon" after spotting Musk with the electric pickup. It is not the first time Musk has been seen with the electric Cybertruck on public roads.
In December, Musk was seen showing the Cybertruck to his friends outside a Los Angeles restaurant. More recently, an image of the electric pickup near the Los Angeles International Airport went viral on Twitter.
Musk first showcased the vehicle officially on Nov. 21 and soon the Cybertruck got 250,000 refundable preorders. The vehicle is not expected to go into production until 2021. Tesla plans to come up with three models of the truck – a single-motor rear-wheel drive priced at $39,900, a dual-motor all-wheel drive priced at $49,900 and a tri-motor all-wheel drive priced at $69,900.
Cybertruck pulls F-150 uphill pic.twitter.com/OfaqUkrDI3

— Elon Musk (@elonmusk) November 24, 2019
Tesla's Cybertruck can reportedly go from 0 to 60 miles per hour in less than 2.9 seconds.
"Cybertruck is our last product unveil for a while, but there will be some (mostly) unexpected technology announcements next year," Musk tweeted in November.
Updated on