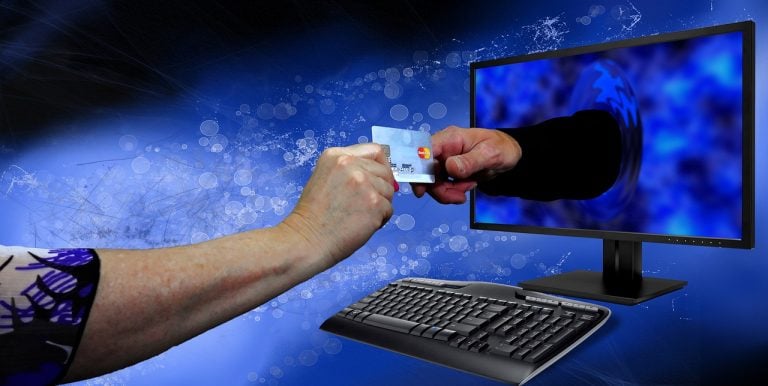 Guest post by Will Carter, COO of Praxxis (full bio below) on the future of payment processors in the age of quantum computing.

Americans spend, on average, over a thousand dollars a year on holiday gifts and expenses. That's roughly the cost of 360 regular Starbucks coffees! Most of us can justify the four-figure expenditure: We want to show our esteem for and appreciation of family, friends, colleagues, and connections. For many people, however, holiday purchases incur unexpected costs: Stolen personal identification, damaged credit scores, time lost dealing with investigators or consumer protection teams, to name just a few costs of endemic online fraud.
Payment processors and fraud
In 2017, the U.S. Federal Trade Commission heard from 2.7 million people affected by scammers. Thieves and scammers don't take time off — the holidays might offer the most opportunities for identity and data theft, but criminal hackers, and the code they insert and install, operate every day of the year. Even security-conscious and tech-savvy shoppers can fall victim to new and improved exploits. Security experts may deplore hacker behavior, but at times they seem almost admiring of black hat ingenuity, as when security researchers discovered a new exploit involving redirects between fraudulent and real payment service platforms. 
Greenlight Capital Full Q2 2021 Letter: Einhorn Thinks Inflation Is Here To Stay
David Einhorn's Greenlight Capital returned -2.9% in the second quarter of 2021 compared to 8.5% for the S&P 500. According to a copy of the fund's letter, which ValueWalk has reviewed, longs contributed 5.2% in the quarter while short positions detracted 4.6%. Q2 2021 hedge fund letters, conferences and more Macro positions detracted 3.3% from Read More
Shopfronts and payment processors continue to upgrade their security, and bad actors continue to break, crack, and bypass it. Perhaps security professionals have taken the wrong lessons from two decades of back-and-forth with their opposite numbers. If, as some experts predict, quantum computing goes mainstream in the decade just begun, hackers and defenders alike will have a whole new set of problems to worry about.
Quantum computing
Though we believe today's machines are fast, quantum computing will exponentially increase the speed and complexity of calculations. Malicious programmers are early adopters of new technology; they will have a powerful tool in their attacks on payment processors and other handlers of money and data. We have to wonder: Could the very existence of centralized processors be the root of the internet's security problem? 
Just as a bank vault invites safecrackers and an armored truck invites heisters, a central repository of personal and financial information incites hackers. In the digital era, centralization has often been convenient: It makes intuitive sense to keep all your files on your personal computer. In recent years, however, decentralization has become compelling for any number of digital use cases. If no one venue holds the entirety of a data set, and if that data set, if somehow recovered, is encrypted, then exploit vulnerability plummets. 
Payment processors and secure data
Elixxir powers the xx transaction network, which ensures that any and all user data remains secure. The quantum-resistant Praxxis blockchain future-proofs security by distributing user information and encrypting transactions in a format that even the next decade's most advanced quantum machines will be unable to break. The Elixxir platform, supported by the cMix transaction framework, sheds and shreds metadata to prevent bad actors from identifying defining network characteristics. 
At root, many of the last decade's problems are data problems. Transactions and communications were monitored and monetized by third parties, ranging from credit card thieves to Google to Facebook to Cambridge Analytica to repressive governments. Protesters were tracked, civil rights were compromised, and — less important — billions of dollars of value was stolen. The erosion of privacy has at last become frontpage news, but too many people still believe that the fight for control of data has been lost. It's easy to understand their frustration, but the fact remains: We have the tools to do better. In the 2020s, we must find the will. 
***
About Praxxis 
Praxxis is a consensus protocol underpinning a full stack blockchain. Praxxis has been designed and developed by WBM Corp. Led by William Carter, WBM Corp. is one of the first companies officed in the Cayman Enterprise City in the Cayman Islands. Carter is a computer scientist with an extensive systems design background gained working in the blockchain space, in optics R&D, and earlier at JPL in Pasadena. The WBM team is made up of cryptographers, developers, operational personnel, and marketing professionals. Early work on the Praxxis chain was conducted at Privategrity Corporation in the Los Angeles area.