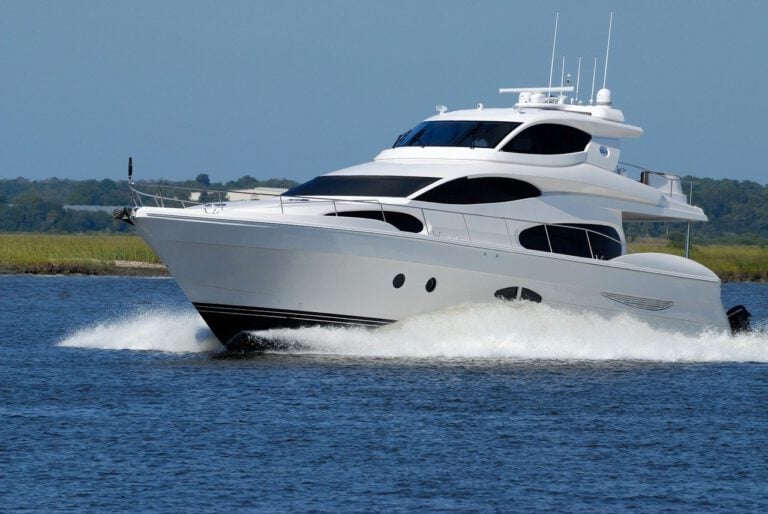 With technology affecting every aspect of our daily lives, the lack of technological adaptation in the Wealth Management Industry should serve as a clear warning sign. In a race to obtain monopoly on millennial investors, the traditional industry may find itself quickly losing out…

The Wealth Management Industry is quickly discovering the effects of an increasingly digitised and technology based economy. Rapid digital innovation has caused unexpected shifts in client preference and expectations, resulting in greater client dissatisfaction in the traditional industry.
Q4 2019 hedge fund letters, conferences and more
How Value Investors Can Win With Tech And "Fallen" Growth Stocks
Many value investors have given up on their strategy over the last 15 years amid concerns that value investing no longer worked. However, some made small adjustments to their strategy but remained value investors to the core. Now all of the value investors who held fast to their investment philosophy are being rewarded as value Read More
Time-poor HNWI want access to their wealth data on their terms. Companies like Amazon and Apple are offering new levels of self-service and personalisation, giving people real-time easy access. (Deloitte, 2015) In comparison, the Wealth Management Industry is severely lagging behind in addressing the changing trends their clients need. This failure benefits the growth of fintech and robo-advisors, as individuals are more willing to consider less mainstream providers to manage their wealth.
Why are clients dissatisfied?
Positive client-advisor relationships are driven by client experience not performance. A paper conducted by Deloitte revealed that 76% of manager terminations were due to poor client experience. (Deloitte, 2019) Clients expect, for the price they pay, to have customised advice and bespoke investment portfolios. However, big companies use the word 'bespoke' to make clients feel special and in reality, have several different investment solutions that fit most clients. (Graham Harrison, ARC)
Six factors of client dissatisfaction:
Client distrust: EY's Global Wealth Management Survey revealed that 1/3 clients planned to move providers in the next three years. (EY, 2019) Moreover, most HNWI use multiple wealth management providers, showing clear distrust in leaving all their wealth with one provider.
Poor performance: Many clients believe that their returns should be higher but have no means of assessing their performance due to the lack of transparent benchmarking. Clients also rarely get a holistic view of their investments, making them more likely to engage in poor decision making, further impacting their performance.
Dependence: Clients worry about independence due to Advisors' conflict of interest. Advisors are likely to push for their own company's products, on which they earn commissions, even if the products are not best suited to the clients' interests.
Pricing transparency: Nearly 50% of clients do not trust they are being charged fairly for the service offered. The Financial Conduct Authority, revealed that costs often have no relation to investment performance. (FCA, 2017)
Time management: Most HNWI do not have the time for face-to-face meetings with wealth advisors every few months. This also means that clients cannot fit their wealth management around their own schedule.
Technological gap: There has been little digital innovation despite clients showing a preference towards digital wealth management. The failure of the traditional industry to keep up with digital change benefits the growth of fintech and robo-advice companies.
A changing generation to shake up wealth management industry
EY's Global Wealth Management survey shows that the clients most likely to move providers are the wealthiest and youngest. (EY, 2019) Digital-native millennials, as they enter their prime earning years, and set to inherit USD30 trillion from baby boomers, are becoming bigger investors. (HSBC, 2017) Millennials, have significantly higher expectations in communication and transparency in the Wealth Management sector compared to previous generations. They are also more attracted to the cheaper costs and personalisation of non-traditional Wealth Management services.
It is crucial that the Wealth Management Industry meets the changing requirements of clients or face a future of digitalised financial advice. It will be interesting to see how the Industry adapts to the challenge of fintech and robo-advisers, and who will ultimately retain the upper hand.
---
About the Author
Gary Skovron 
I was an Investment Banker for 25 years - I left Credit Suisse as Managing Director in 2012. Experience in trading options, futures, derivatives, Delta 1 products and Exchange Traded Funds. For 3 years, I was then a CEO of a London based charity looking after people with Learning disabilities. Joined ARQ to work with former colleague from Credit Suisse to create a Wealth Management App.
ARQ
ARQ is the new wealth-tech solution. We deliver a holistic wealth strategy centred around YOU, where you can view all your wealth in one place: from investment funds and savings accounts, to extensive collections of jewellery or oil. We provide transparency, knowledge, and intelligence - each layer gives our clients increased awareness on their wealth leading to better choices and therefore better results.
Our team of experts ranges from Investment banking, Wealth Management, and start-up veterans to talented individuals, all with a breadth of experience across multiple disciplines.
Updated on