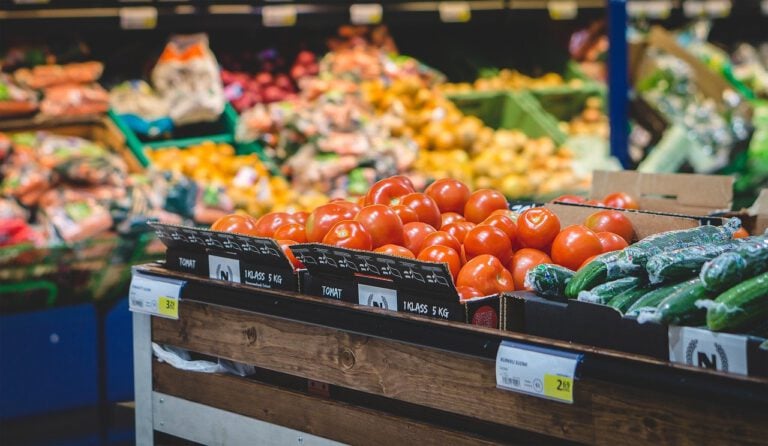 Whitney Tilson shares his thoughts on various companies at the ICR Conference: Domino's Pizza, Five Below, United Natural Foods, At Home, Tilray, Goosehead Insurance, TGI Friday's, Luckin Coffee, IAA; Mike Wallace Is Here documentary.
1) Yesterday, Empire Financial Research Senior Analyst Steve Culbertson and I spent a second day hearing the pitches and meeting the management teams of more than a dozen companies at the ICR Conference. Overall, it was slim pickings. We didn't find any "pound the table" long ideas – which is, I suppose, what one should expect as we approach the 11th anniversary of the start of this long, complacent bull market.
Q4 2019 hedge fund letters, conferences and more
ValueWalk's July 2022 Hedge Fund Update: Tiger Cub Hedge Fund Shuts Down
Welcome to our latest issue of issue of ValueWalk's hedge fund update. Below subscribers can find an excerpt in text and the full issue in PDF format. Please send us your feedback! Featuring Andurand's oil trading profits surge, Bridgewater profits from credit, and Tiger Cub Hedge Fund shuts down. Q1 2022 hedge fund letters, conferences Read More
That said, I have plenty of quick thoughts to share:
Domino's Pizza (DPZ) sure is impressive. It has been a 100-bagger off its late 2008 lows – and still has plenty of room to grow, especially internationally – but it's hard to argue that the stock is at all cheap.
Retailer Five Below (FIVE) has also executed superbly. The company guided down on Monday, and its stock got whacked... so I took a look, hoping it might be cheap. It's still expensive at 4 times revenues and 42 times trailing earnings. You have to be really careful of richly valued growth stocks after they miss...
At the other extreme, what a train wreck food distributor United Natural Foods (UNFI) has been. The stock is down 80% in the past two years due to factors outlined nicely in this short pitch posted on ValueInvestorsClub in February 2018 when it was at $45 per share (it's below $9 per share today). The company really shot itself in the foot with its disastrous acquisition of SuperValu in late 2018, which saddled it with a heavy debt load that today is $4.3 billion (versus a $467 million market cap).
Speaking of beaten-down retailers, At Home (HOME) is a tempting speculation. I highlighted it as my "Stock Idea of the Day" in my July 24 e-mail – when the stock was at $6.15 per share – after I read this pitch for it on ValueInvestorsClub. Shares quickly popped to around $10, but have now round-tripped and closed yesterday at $5.81, as investors fear that this is another retailer getting "Amazoned." To own it, you'd have to get comfortable that it'll be more like Costco Wholesale (COST), Best Buy (BBY), or RH (RH) – companies that have created a unique, compelling shopping experience with a "treasure hunt" element – than a train wreck like Bed Bath & Beyond (BBBY).
Cannabis company Tilray (TLRY) – which I warned my readers about the very day it peaked at $300 per share in September 2018 – has had one of the wildest round-trips in history. It went public in July 2018, rose to the aforementioned $300 per share, at which point it was trading at 1,000 times revenues (that's not a typo... $30 billion in market cap versus $30 million in sales), before collapsing to $15 just a week ago (it's now at $21). At the management breakout session at last year's ICR Conference, when Tilray was at $86 per share, there were probably 25 investors and analysts in the room. Yesterday, there were only five. Perhaps it's a sign that the stock has bottomed? That said, it's still losing money hand over fist and still trades at 19 times trailing revenues...
I missed the presentation of Goosehead Insurance (GSHD), but seeing it on the schedule reminded me of the epic short pitch by Anthony Bozza of hedge fund Lakewood Capital Management at the Robin Hood Investors Conference in October.
TGI Friday's is going public by merging with special purpose acquisition company ("SPAC") Allegro Merger (ALGR). Definitely one to do some more work on...
I wasn't impressed with beanbag- and sofa-maker Lovesac's (LOVE) presentation. The stock, which closed at $12.73 per share yesterday, has crashed from its May high of nearly $47... but it's still unprofitable and faces competition from all sides. Here's a short pitch that was posted on ValueInvestorsClub in August.
2) If Steve and I were to ignore valuation, the two most impressive companies we saw were Chinese coffee company Luckin Coffee (LK) and salvage-vehicle auction company IAA (IAA). Here are Steve's thoughts on each:
United Natural Foods and other companies
Some are calling Luckin the next Starbucks... The company plans to conquer the Chinese coffee market by leveraging technology and a differentiated business model. Luckin requires customers to use its app to make a purchase, which produces robust data that the company uses to drive customer engagement and inform its store development efforts. Luckin's business is designed around pick-up stores, which account for 93% of its business. Management explains that this asset-light model gives it a pricing advantage over competitors. The company's growth over the last 12 months has been explosive – Luckin tripled its retail outlets to 4,500. Higher traffic and average ticket growth combined to boost sales by more than 550%! And coffee consumption in China is still in its infancy. Per capita consumption is less than 10 cups per year versus more than 400 in the U.S. But adoption is growing rapidly, and Luckin plans to be there to meet that growing demand. That said, the valuation is extreme: its trailing sales are a mere $493 million and it sports an $11.5 billion market cap, so it's trading for 22 times revenues...
The salvage-vehicle market in the U.S. is a duopoly dominated by Copart (CPRT) and lesser-known IAA, which spun-off from KAR Auction Services (KAR) last year. The U.S. has some 300 million vehicles in operation, and each year approximately 13 million must be replaced (many for disrepair or due to a total loss event). IAA runs the network that brings together the buyers and sellers in this market. Its activities include transporting and storing the junked car, processing the paperwork (title, inspection, etc.), and running the bidding process. It's a remarkably good business: IAA sports EBIT margins north of 22%. And now the industry has the wind at its back... The average car today is older and more complex, has driven more miles, and is more costly to repair. That has made it possible for IAA to compound revenue and operating profit at 10% and 15% respectively over the last five years. Who knew junk could be so profitable?
Best regards,
Whitney
Updated on